High Blood Pressure Is a 'Silent Killer' That Affects One in Three People, WHO Says
But nearly half of those living with the condition don't know they have it, according to the organization's first report on hypertension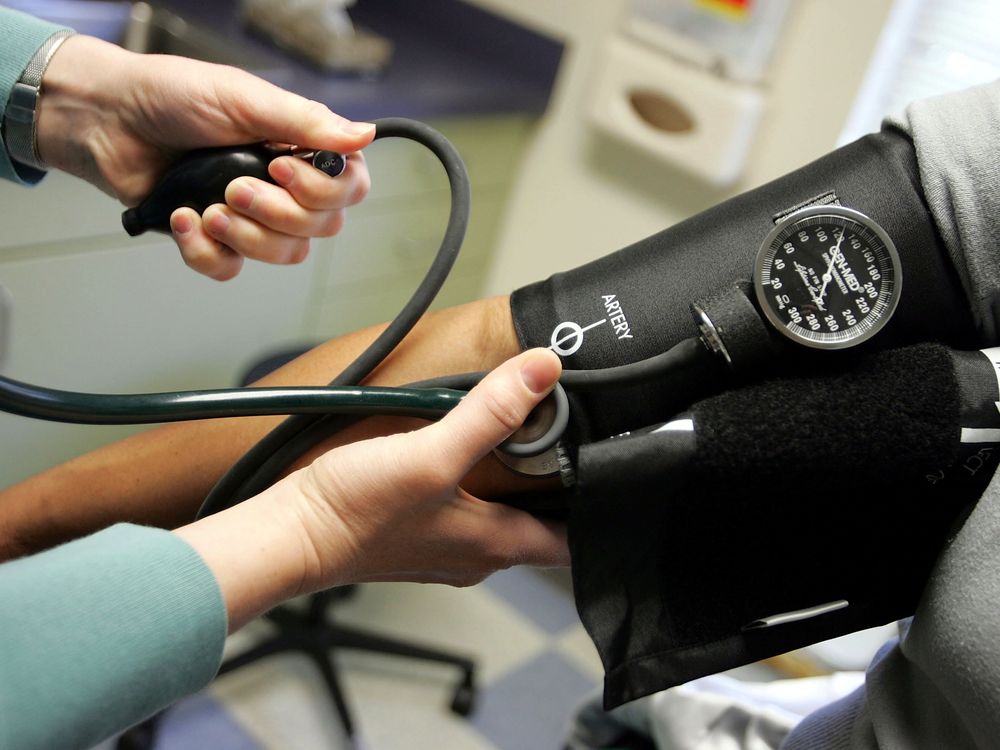 The World Health Organization (WHO) has released its first report on the dangers of hypertension, also known as high blood pressure, in which it calls the condition a "silent killer" and "one of the world's leading risk factors for death and disability."
Per the report, one in three adults worldwide lives with hypertension, but nearly half are unaware they have it. High blood pressure is responsible for more than ten million deaths each year. 
"The bottom line here is that the world's most deadly condition is also the most neglected," Tom Frieden, former director of the Centers for Disease Control and Prevention and the president and CEO of health nonprofit Resolve to Save Lives, tells Teddy Amenabar of the Washington Post. "This neglect results in millions of people dying preventable deaths and having preventable heart attacks and strokes every year."
Hypertension occurs when a patient's blood consistently pushes too forcefully against their artery walls. As a result, the heart needs to work harder to pump blood throughout the body. This can lead to an increased risk for a variety of conditions, including kidney damage, heart attacks and strokes. But very often, patients don't show any signs or symptoms of hypertension, and the only way to identify it is from a blood pressure reading. 
Blood pressure is represented by two numbers: systolic blood pressure, which measures pressure in the arteries while the heart is beating, and diastolic blood pressure, which measures the pressure between beats, while the heart is relaxed. Hypertension is often defined as at or above 140 systolic and 90 diastolic, or 140/90 millimeters of mercury (mmHg). 
Hypertension can be controlled and managed with lifestyle changes, such as reducing salt intake, getting regular physical activity, limiting alcohol and eating healthy. If these changes aren't enough, physicians can prescribe medications such as diuretics, which help remove sodium and water from the body. 
Right now, about 80 percent of people across the globe with hypertension are not adequately treated, but the WHO estimates that if countries scale up their efforts, 76 million deaths could be averted between 2023 and 2050. 
"It can be treated effectively with safe, low-cost medications," Frieden tells the Post. "So, let's focus on increasing the effective treatment rate, because that will save lives, save money, support patients, increase productivity. And, in doing so, we will strengthen our primary healthcare systems."
Hypertension cases have been on the rise worldwide, doubling between 1990 and 2019 from 650 million to 1.3 billion, per the WHO. In the United States, nearly half of all adults have hypertension, per the Centers for Disease Control and Prevention. Canada and South Korea have implemented nationwide hypertension treatment programs, leading both countries to achieve blood pressure control in more than 50 percent of adults living with the condition, per the WHO. 
Still, around the world, such programs "remain neglected, under-prioritized and vastly underfunded," Tedros Adhanom Ghebreyesus, WHO director-general, says in a statement. "Strengthening hypertension control must be part of every country's journey toward universal health coverage, based on well-functioning, equitable and resilient health systems."