Help Crowdsource the History of Wine
The University of California, Davis, is looking for online volunteers to help catalog and describe 5,200 wine labels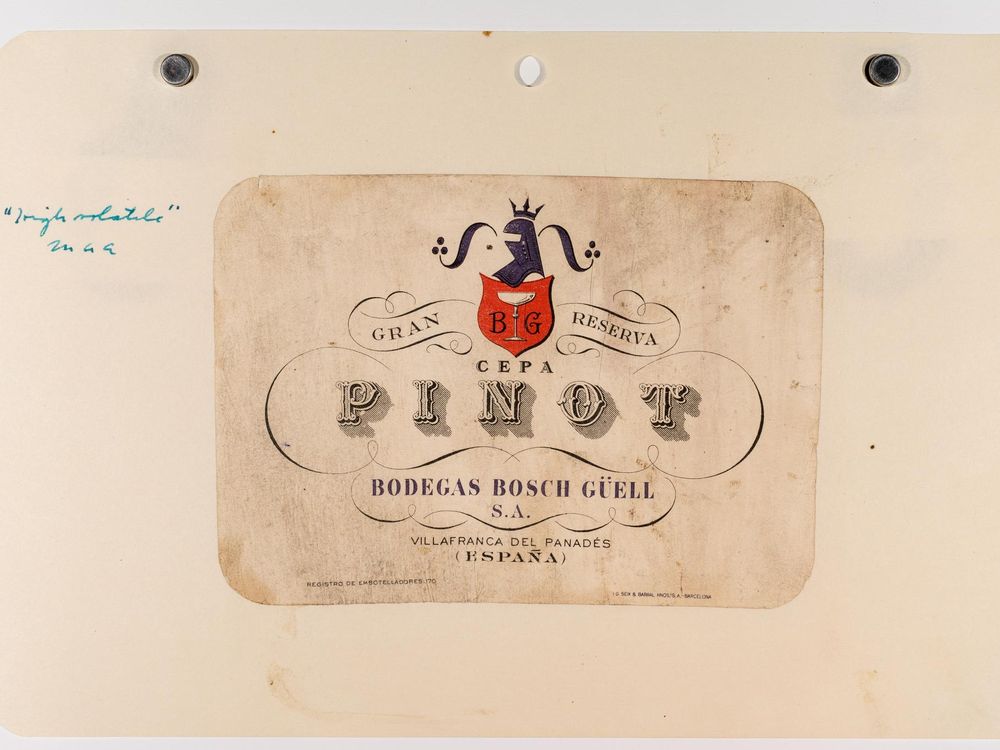 When Prohibition ended in 1933, California's wine region was ready for a rebound. That's why the University of California, Davis, tasked plant physiologist Maynard Amerine with improving wine production in the region. The native Californian took the task to heart, studying the world's great wines and grape varieties to do what he could do to up his state's vino-culture. "He traveled around the state, he traveled to Europe, drinking wine, learning about wine," Amy Azzarito at the UC Davis Library tells Gabriel Rosenberg at NPR, "and then relayed that to California growers to bring that level of production up to the standard that he was drinking in Europe."
His work paid off. California wines now rival those of Europe. During his decades of study, Amerine amassed a huge collection of documents about the history wine and wine making in California and around the world. Now, the UC Davis library is trying to make sense of the huge archive. It recent launched Label This, a crowd-sourcing project with the goal of transcribing and describing the 5,200 wine labels Amerine collected. The archive includes wine from the 1800s to the mid-20th century.
Rosenberg reports that Amerine tasted and kept detailed notes—and labels—from each wine he tasted in hundreds of spiral bound notebooks organized by region. He eventually created a grading scale and technique for tasting and evaluating wines that is still influential today. The library has digitized his vast label collection and hopes online volunteers can help them sort the wines. The idea is to create a database that wine researchers can access to learn more about the history of viticulture.
"When complete, scholars will be able to search by vintage, varietal, region, or even the type of image on a label," reads the Label This website. "For researchers around the world — historians, sommeliers, oenologists, even novelists looking for period details — this online resource will fill a gap in their understanding of wine history."
The project also wants volunteer experts to help them organize the raw data into more meaningful categories. In the future they hope to geotag the wines to create maps of where all the vintages come from.
Rosenberg says the project uses the platform Scribe, which the New York Public Library used in 2011 to transcribe over 17,000 historical menus for an ongoing project called What's on the menu. That project started to catalog menus collected by Frank E. Buttolph who collected 25,000 menus for the Library between 1900 and 1924. Since then, the collection has grown to over 45,000 menus. The data helps scholars track information like the changing price of a cup of coffee over the last century and changes in meat consumption.
UC Davis, which has the world's largest wine library, hopes that Label It will similarly ferment into a rich and full-bodied resource for wine aficionados.