A Heat Wave Has Killed Over 1,100 People in India
Scorching temperatures are having a disproportionate affect on the poor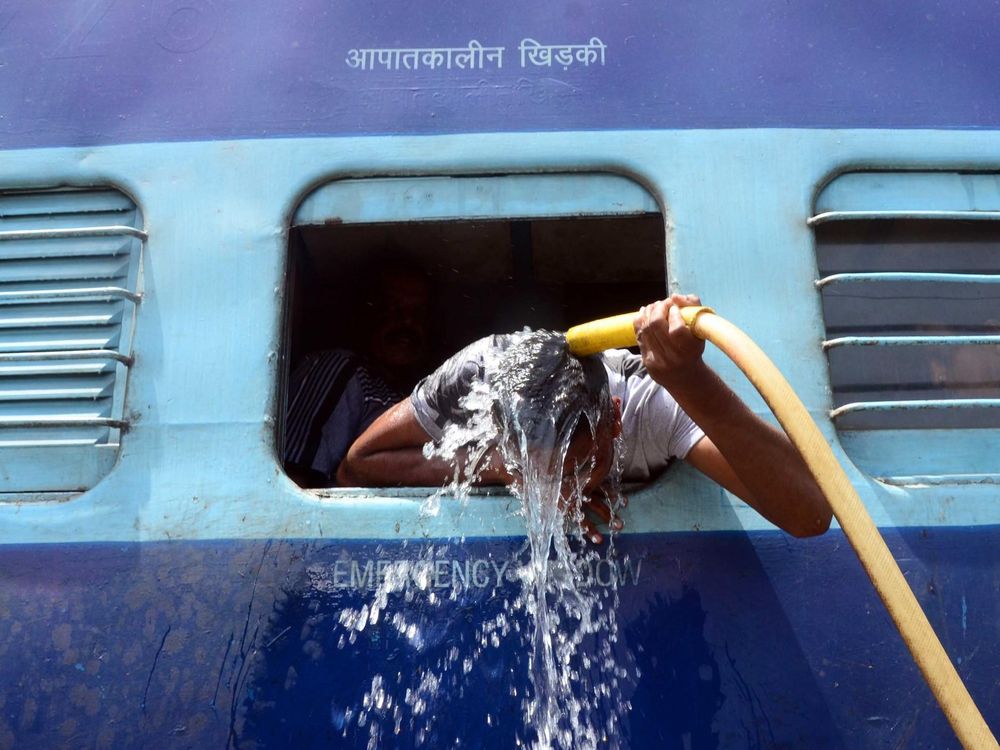 India is no stranger to steamy temperatures — and May is historically the country's hottest month. Now, the BBC reports that a particularly brutal heat wave has killed over 1,100 people across India — most of them poor.
Paralyzed by temperatures of up to 122 degrees over the past week, India is dealing with a rash of heatstroke victims and a growing death toll. The BBC reports that officials have pinpointed working classes and the elderly as most at risk as scorching temperatures continue — and that as the heat wave continues, people are looking to the skies for relief.
Though meteorologists are forecasting cooler conditions and monsoon rains by week's end there are fears that the heat may bring drought conditions to regions already hit hard by the unrelenting weather pattern. NPR's Julie McCarthy reports that in New Delhi, "roads are warping" and streets are intolerably warm. The Indian Express' Vishnu Varma writes that officials have been seen offering buttermilk and water to motorists suffering along highways and roads, but despite relief efforts, people are still being warned to stay indoors if possible.
It turns out that there's no international consensus on what constitutes a heat wave. While the American Meteorological Society defines the term as "a period of abnormally and uncomfortably hot and humid weather" lasting at least one day, individual countries make their own definitions which govern official responses.
India's National Disaster Management Authority uses the normal maximum summer temperature to define a heat wave — and with temperatures well above the 104-degree "Heat Wave Departure" zone, there's no denying this spate of high temps is a scorcher indeed. Last year, a heat wave even caused civil unrest — Reuters' Tommy Wilkes reported that after several days above 113 degrees, New Dehli residents hit the streets to protest power outages throughout the city.