Half of NASA's Newest Astronaut Class Are Women
38 years after NASA hired its first female astronauts, four women are training to go to Mars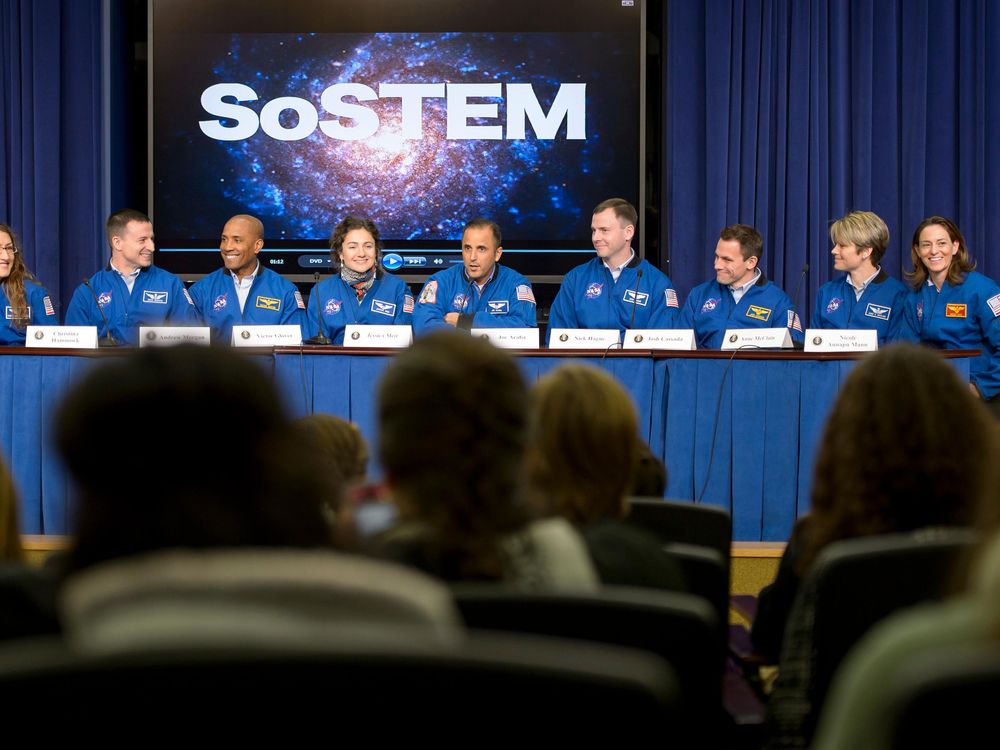 In January 1978, NASA announced that it had offically hired its very first female astronauts. Now, almost 40 years later, NASA's latest batch of future astronauts is half women, and in a few years they could be among the first people to set foot on Mars.
Getting accepted into NASA's astronaut training program is no small feat. NASA only accepts new astronaut trainees every four or five years after putting candidates through a year-and-a-half-long application process, including intensive physical and psychological tests, Fiona MacDonald writes for ScienceAlert. Out of around 6,100 applicants for the 2013 class, NASA only selected eight to join their astronaut training program—four of whom are women.
"We never determine how many people of each gender we're going to take, but these were the most qualified people of the ones that we interviewed," NASA's Glenn Research Center deputy director Janet Kavandi said in 2013.
Although the latest group is just a fraction of the size of the 1978 class (the first six female astronauts, including Sally Ride, were among 35 candidates selected that year), this is the first time that a class of astronauts has been equally split down gender lines, Calla Cofield reports for Space.com. While the class itself is small, they will be the first NASA astronauts being trained for the space agency's future crewed missions to retrieve deep-space asteroids and eventually travel to Mars.
"If we go to Mars, we'll be representing our entire species in a place we've never been before. To me it's the highest thing a human being can achieve," astronaut candidate Anne McClain tells Ginny Graves for Glamour.
Surviving the rigorous selection process was just the start: for the last few years, McClain and her colleagues have been going through an intense training process that includes learning how to pilot supersonic jets, practicing spacewalks underwater, and taking trips on the so-called "vomit comet," a plane that simulates the feeling of weightlessness in outer space, MacDonald writes.
The new astronauts still have a long way to go before they'll have the chance to travel to the Red Planet. According to NASA's roadmap, the first crewed mission to Mars isn't scheduled for at least another 15 years while engineers develop the technology to safely transport astronauts during the nine-month-long, 25 million mile voyage to our planetary neighbor. In the meantime, if the current astronaut trainees pass their tests, they will join the 58 other women who have ever journeyed outside of Earth's atmosphere.
"That idea of exploration has always been a part of the human experience," astronaut candidate Jessica Meir tells Graves. "Trying to understand our place in the universe is what drives me more than anything."
Think you have what it takes to become a NASA astronaut? The space agency is still collecting applications for their next astronaut class.