Great Wall of China Collapses After Torrential Rains
Flooding fueled by heavy rains brought down a 36 meter long stretch of the Great Wall of China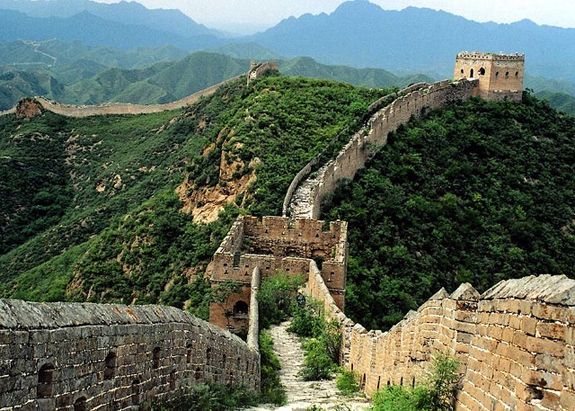 Heavy rains in northern China, says RT.com, "caused massive flooding, and tons of water swept down from the mountains and swept away a section of the wall at Dajingmen." The cascade of rain punched a 36 meter wide hole in the ancient Great Wall of China.
With portions of the structure dating back to 722 B.C., the Great Wall stretches for (at least) 5,500 miles. The section known as Dajingmen dates to between 1368 and 1644, says RT.
The Telegraph adds that construction workers may also be partly responsible for the damage.
RT says that repairs are currently underway, but that "reports from experts say other fragments of the Wall, which has stood for centuries, are also in danger due to erosion and cracking.
More from Smithsonian.com:
This is Where the Great Wall of China Meets the Sea