Google Digitizes 3,000 Years of Fashion History
The massive "We Wear Culture Project" includes 30,000 online artifacts from over 180 institutions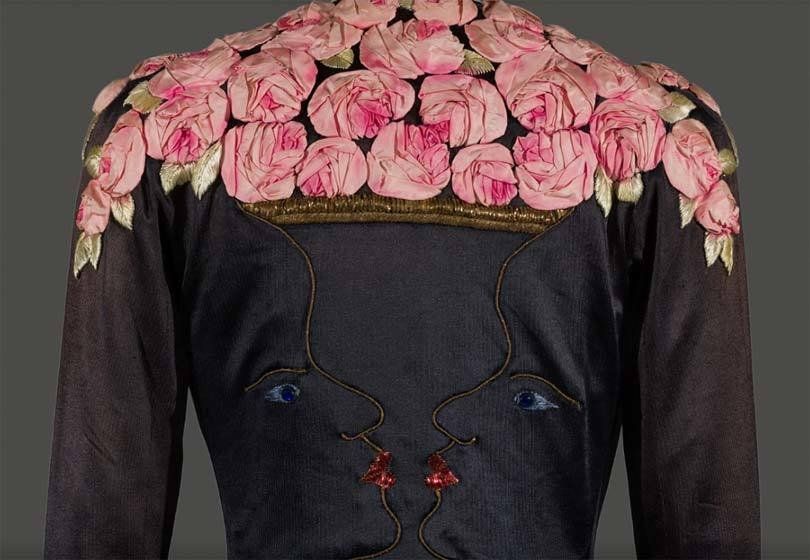 Throughout human history, fashion has served as a signifier of class and status as well as an economic and political driver. The craze for silk in ancient Rome helped spawn the Silk Road, a fashion for feathered hats contributed to the first National Wildlife Refuges. Fashion has even been wrapped up in pandemics and infectious diseases.
Stories like these—as well as a healthy dose of the glitz and glamour—makes up the new Google virtual experience project "We Wear Culture: The Stories Behind What We Wear." 
The massive site is a collaboration between the tech giant and more than 180 partner companies and institutions in 42 countries including the Costume Institute at The Metropolitan Museum of Art, Kyoto Costume Institute and Victoria and Albert Museum. Digital exhibits include images of 30,000 artifacts, including 700 ultra high-resolution gigapixel images, over 450 curated exhibits, four VR experiences as well as six Google expeditions.
"We invite everyone to browse the exhibition on their phones or laptops and learn about the stories behind what you wear," Amit Sood, director of Google Arts and Culture tells The Press Trust of India. "You might be surprised to find out that your Saree, jeans or the black dress in your wardrobe have a centuries-old story. What you wear is true culture and more often than not a piece of art."
It's hard to grasp the mass of information on the site. There are extensive profiles of designers like Coco Chanel and haute couture master Cristóbal Balenciaga as well as style icons like Anna Wintour, Marilyn Monroe and Frida Kahlo. There are discussions of Truman Capote's legendary black-and-white dance in the Plaza's Grand Ballroom and 18th-century European dresses. There are articles on the making of Romanian body coats and artisan Korean vests. There's a huge section on the intersection of fashion and the arts, like costuming the Bolshoi Theater and Bollywood Fashion. And that's just a taste of the collection.
Vikram Alexei Kansara at Business of Fashion explains that the project is an offshoot of Google's "20 percent time" initiative, in which it allows employees to spend 20 percent of their time working on a personal project. Back on 2010, an engineer named Amit Sood came up with the idea of using his free time to start digitizing the world's cultural artifacts and museums. That morphed into the non-profit Paris-based Google Cultural Institute, which is working on digitizing items from 1,300 institutions. The Institute decided to tackle fashion as its next topic after noticing the volume of searches relating to the industry on Google.
"We wanted to show that fashion is much deeper than just what you wear; that there's a story behind it, there's people behind it, there's influences that come from art, that come from music, that come from culture more broadly; and, in turn, what we wear influences culture," project leader Kate Lauterbach tells Kansara. "We really wanted to put fashion on a par with art and artists."
Though Google is massive, it didn't put the materials together on its own. Instead, it has digitized the work already done by the institutions. For instance, the Victoria & Albert Museum has one of the greatest fashion collections in the world spanning five centuries, a press release notes. The museum not only created eight online exhibitions specifically for the project, it also allowed Google to take gigapixel images of some of its most-prized possessions including an 18th-century Dragon Robe worn by a Qing Dynasty Emperor and a 1937 Elsa Schiaparelli evening coat.
Fair warning: for the fashion-minded and history buffs "We Wear Culture" is a true rabbit hole. Make sure you have a free hour (or day) available before visiting.