Ghost Hunters Burn Down Historic Mansion
In Old Arabi, Louisiana the historic LeBeau Plantation was burned down by men looking for ghosts, according to local news reports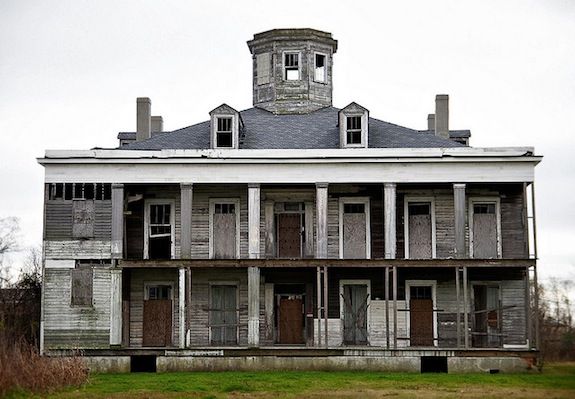 In Old Arabi, Louisiana, the historic LeBeau Plantation was burned down by men looking for ghosts, according to local news reports.
The seven men who entered the house "had been looking for ghosts, trying to summon spirits, beating on the floors," Colonel John Doran told the Times-Picayune:
Doran said the men appear to have become frustrated when no ghosts materialized. Police believe that in a haze of alcohol and marijuana, one of them decided to burn the place to the ground.
The LeBeau Plantation has long been the source of ghost stories in the area. A ghostly woman in a white dress haunted the upstairs porch, and a clock stopped as soon as any guest entered the home and only started again once the house emptied out. Some of these stories come from the history of brutal slavery on the planation.
The house was stabilized after a near collapse in 2003, reports the Times-Picayune, but after Hurricane Katrina, it was left boarded up while the owners discussed what to do with the aging building. After the blaze, only the brick bits remain. And probably the ghosts, since ghosts are immune to fire.
More from Smithsonian.com:
Do Blind People See Ghosts?
Welcome to Blackdom: The Ghost Town That Was New Mexico's First Black Settlement