Get Excited for This Year's Space-Themed Stamps
The Postal Service honors NASA's New Horizons Mission and Star Trek's premiere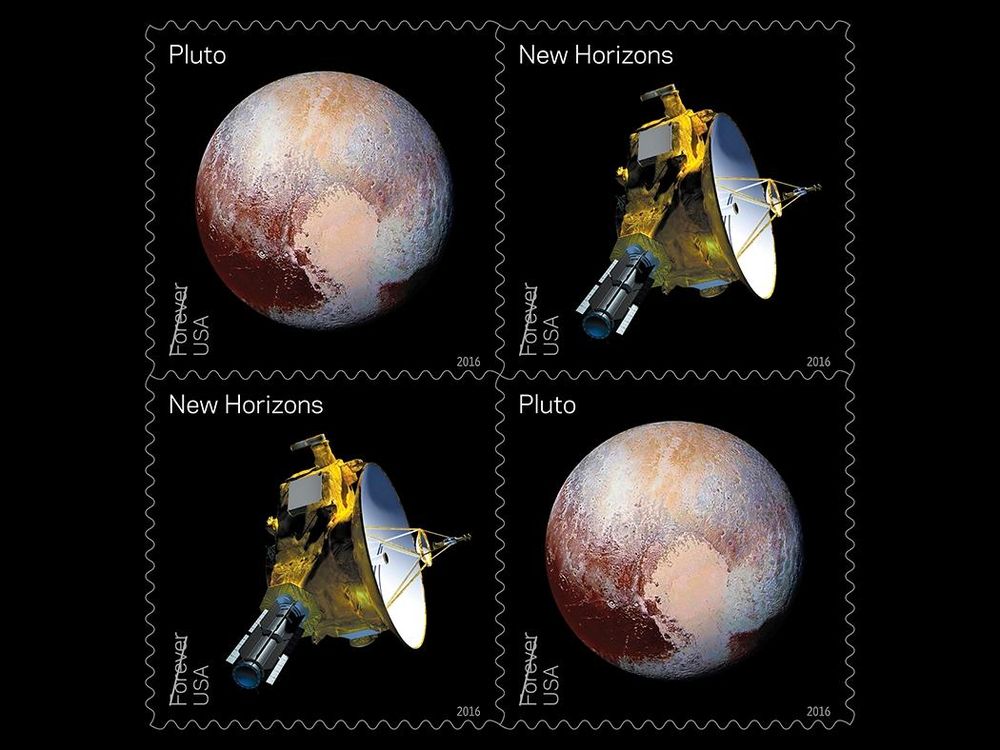 With 2016 just a few days old, this year's new stamp collections from the United States Postal Service will soon be released.
Though the new stamps feature some of the usual suspects like flowers and figures from American history, this year's batch include three different collections of outer-space-themed stamps. 
One of the series commemorates the arrival of NASA's New Horizons probe at Pluto earlier this year—a mission that, in some ways, was galvanized by an earlier stamp. Back in 1991, the Postal Service unveiled a series of stamps featuring images of all nine planets (back when Pluto still had full planetary status) and the moon.
Each stamp also included an image of the first spacecraft to explore them. That is, all except for Pluto, which instead bore the phrase "Pluto: Not Yet Explored" along the bottom, Eric Beltz reported for Astronomy Magazine.
When that series of stamps was originally unveiled at NASA's Jet Propulsion Laboratory, it irked some of the scientists there, several of whom were already working on projects that eventually led to the New Horizons mission, as NASA engineer Robert Staehle recounted in his 1994 article aptly titled "To Pluto by Way of a Postage Stamp."
When New Horizons was finally ready for launch, NASA scientists made sure to include the stamp on the probe as it rocketed towards the edge of the solar system, Beltz reported.
"It was my idea to send it," New Horizons Principal Investigator Alan Stern told David J. Eicher for Astronomy Magazine. "For many years, people had waved that stamp around as sort of a call to arms—as a motivating graphic—'Not yet explored.' That stamp had been in so many presentations by that point, I knew it would please people to have it go along."
As members of the New Horizons team celebrated the countdown of the probe's final approach towards Pluto in July, Stern and a group of colleagues held a poster of the stamp aloft. It was edited so the words "Not" and "Yet" were crossed out.
"Since the early 1990s the old, 'Pluto Not Yet Explored' stamp served as a rallying cry for many who wanted to mount this historic mission of space exploration," Stern says in a statement. "Now that NASA's New Horizons has accomplished that goal, it's a wonderful feeling to see these new stamps join others commemorating first explorations of the planets."
The new stamps feature some colorful pictures from a variety of telescope images, Sarah Fecht writes for Popular Science. The new planetary series is also joined by an updated stamp featuring the full moon, as well as a new set of stamps celebrating the upcoming 50th anniversary of Star Trek's first broadcast.
The stamps will be released throughout the year, but for a sneak peek check out this slideshow: