George Washington's Biracial Family Is Getting New Recognition
The National Park Service is finally acknowledging the first president's biracial family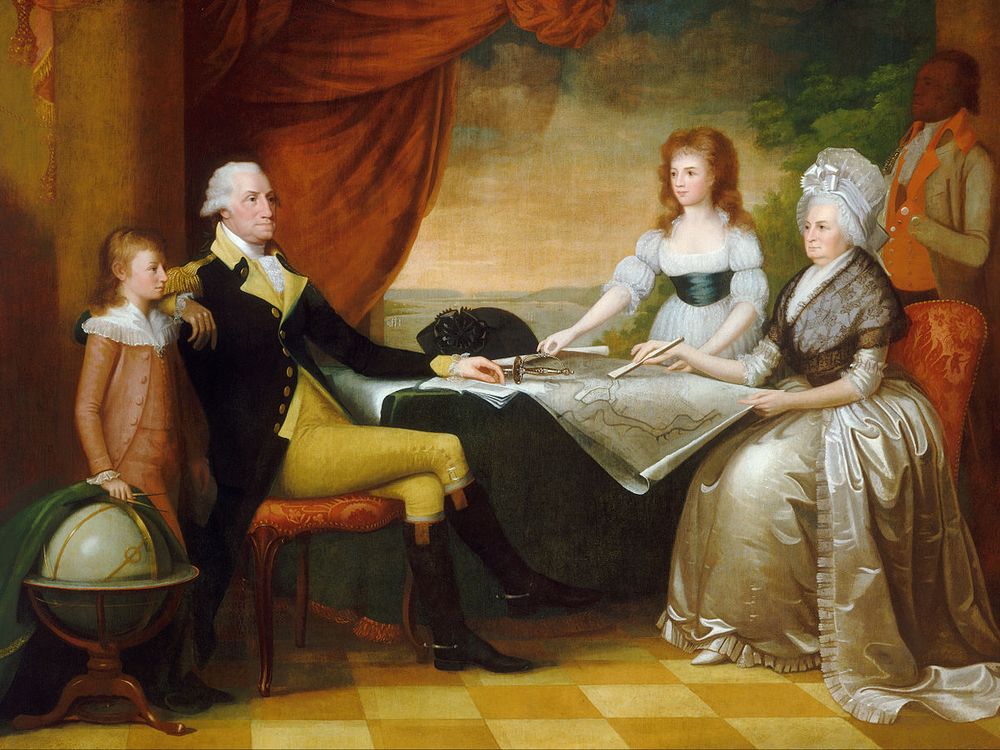 The Founding Fathers may have declared that all men were created equal, but when it came to slaves, they sang a different tune. Many of these men, including George Washington, owned hundreds of slaves on their farms and plantations. Now, the National Park Service is acknowledging centuries-old rumors that Washington's adopted son fathered children with slaves, making the family biracial to its roots.
Washington never fathered any biological children, but before marrying the future first president, Martha Washington had been previously married and she had children and grandchildren—one of whom became orphaned just a few years into the American Revolution. Named George Washington Parke Custis, or "Wash" for short, the infant was taken in by his grandmother and Washington formally adopted him as his son, Matthew Barakat reports for the Associated Press.
During his youth, the boy was rumored to have fathered several children with Arianna Carter and Caroline Branham, two of Washington's slaves at his family home of Mount Vernon, Amanda Hoover reports for the Christian Science Monitor. While history books have downplayed this for centuries, the National Park Service and the nonprofit organization that runs Mount Vernon have decided to finally acknowledge these rumors as fact.
"There is no more pushing this history to the side," Matthew Penrod, a National Park Service ranger and programs manager at the Arlington House estate, which belonged to the Washingtons, tells Barakat.
Parke Custis had a complicated family tree. Not only did he father children with several of Washington's slaves, but his own son-in-law was Robert E. Lee, Sarah Pruitt reports for History.com. In fact, Lee once lived at Arlington House after it was given to him by Parke Custis, who built it as a kind of shrine to Washington. For years, tour guides at the site were instructed to gloss over this aspect of life at Arlington House. However, the site's administrators recently decided that it was time to be up front about this part of Washington's legacy.
"We fully recognize that the first family of this country was much more than what it appeared on the surface," Penrod tells Barakat.
Though they may have been ignored by the history books, many descendants of Parke Custis' illegitimate children are around today. For them, their heritage was no secret.
"My aunt told me that if the truth of our family was known, it would topple the first families of Virginia," ZSun-nee Miller-Matema tells Barakat. After careful research, Miller Matema found that she was a descendant of Caroline Branham, one of Washington's slaves and the mother of one of Parke Custis' children.
While it would take a DNA test to prove that Miller-Matema and her fellow Washington descendants are related to his white descendants, there is plenty of circumstantial evidence to suggest that Parke Custis had an unusually close relationship with Branham and her daughter.
The Arlington House, for its part, has unveiled a new family tree this summer, which now lists Parke Custis and Carter as the parents to a daughter, Maria Carter. The estate will explore the descendants of Parke Custis in greater detail in "Lives Bound Together," an exhibition opening later this year.