Friday Knight Fights: Russian MMA Fighters Go Medieval
The duels are so popular with the fans that the company is actively searching for more knights to fill out its ranks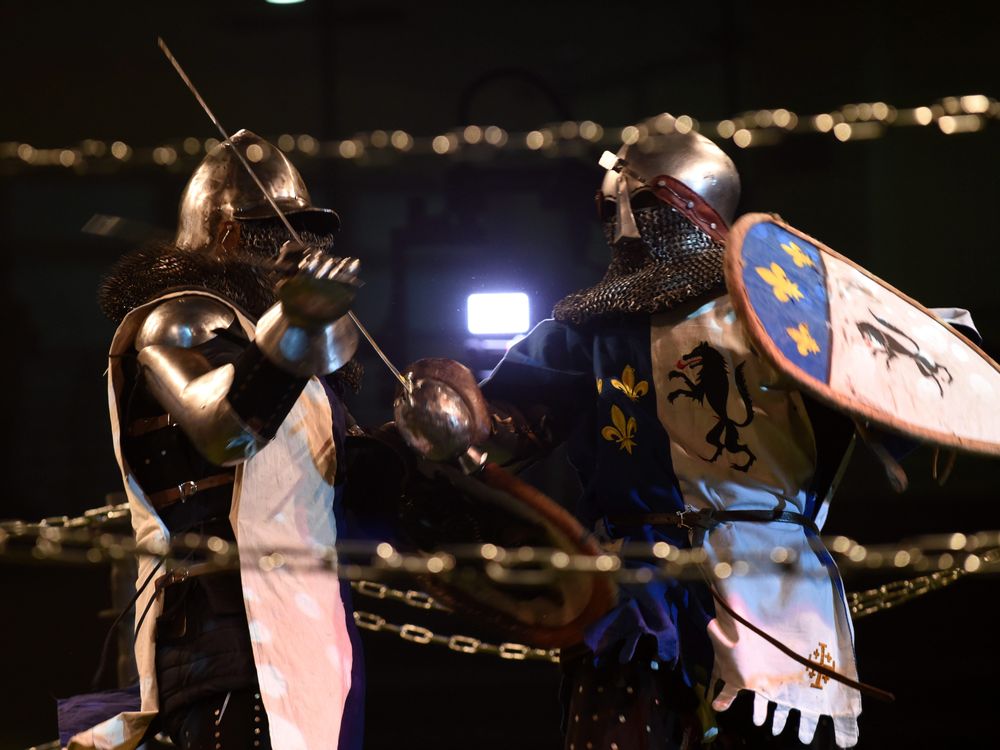 The newest thing in the mixed martial arts scene is straight out of the Middle Ages.
Back in August, Russian MMA promoter M-1 Global took a page out of Game of Thrones when thinking up new ways to keep audiences excited in between fights. They started with full-contact jousting matches, and soon followed those with one-on-one bouts between fully-armored fighters, writes Marc Raimondi for MMAFighting.com. These in-between duels proved so popular with the fans that the company is actively searching for more knights to fill out its ranks. And on April 10, their two knight fighters Evgeniy Bedenko and Ivan Vasiliev stepped into the octagon for M-1 Medieval Division's first official bout.
"I liked the fans' reaction when we did it for the first time in St. Petersburg at M-1 Challenge 50," M-1 president Vadim Finkelchtein told Raimondi last month via e-mail. "They seemed to really like it. They were impressed and supported the knights. So, I thought it was worth continuing...If we find enough fighters to make enough fights, we will have a separate medieval show with its own weight categories, title fights and champions."
The bones of the sport are pretty much like regular MMA bouts, only with armor and blunt swords. The combatants wear chain mail or plate armor, along with full helmets and shields for protection (or to bash their opponent with). As in regular MMA fights, there are some moves the armored fighters can't use, like head butts, submission holds and blows to the spine, neck, feet and ankles. Once a knight hits the mat, his opponent has three strikes to finish him off.
It's not as bloody as historical duels were, but it seems to keep the fans coming back. Some fans want a little more violence, like a Facebook commenter who asked then to "make it with lighter armor, more blood, cuts. Also a knight who loses has his head cut off by the winner."  But an M-1 spokesperson responded that they wouldn't be doing any beheadings any time soon. "We did this 800 years ago, but ran out of fighters eventually," they responded. 
​Even though the Medieval Division is just a few weeks old, Finkelchtein has plans to take Europe by storm, writes Raimondi:
"There were a lot of knightly orders and it has a big cultural heritage," [Finkelchtein] said. "And now we see a lot of schools where people can experience these traditions, the way knights lived. They can study how to fight using swords and learn a lot about Medieval times. And that makes me think the M-1 Medieval idea will have a good future in Europe."
You can watch Bedenko and Vasiliev's fight here:
h/t MMAFighting.com