Four Astronauts Arrive at the International Space Station
Despite a launch delay and docking issue, the space travelers are now onboard the orbiting laboratory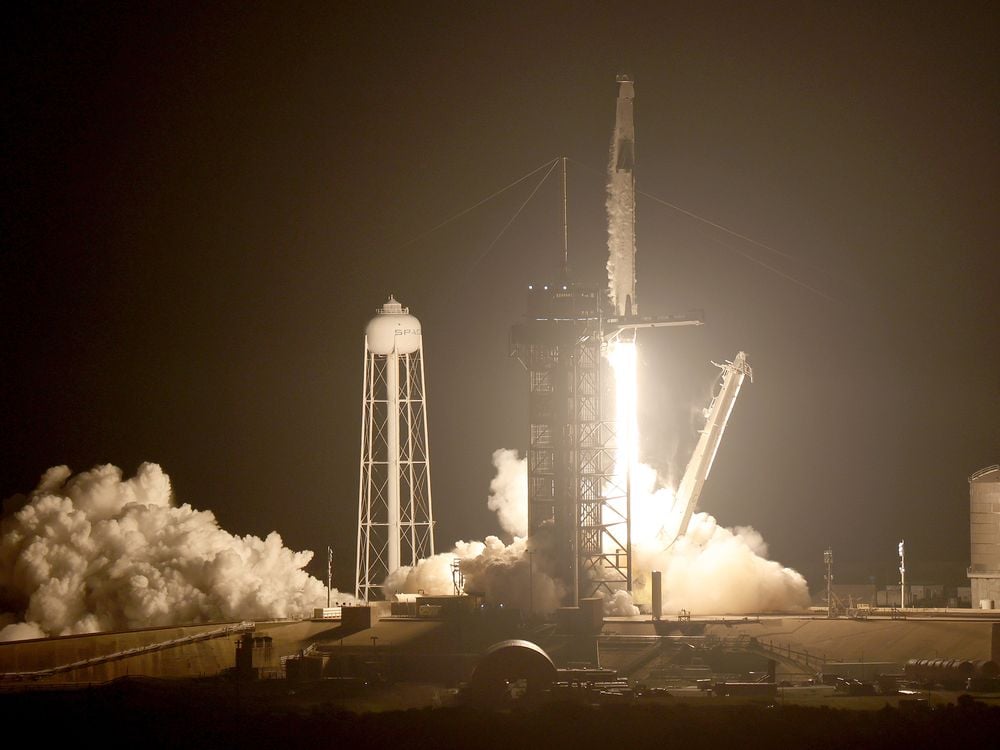 Four astronauts bound for the International Space Station (ISS) launched from NASA's Kennedy Space Center in Florida early Thursday morning. About 25 hours later, their spacecraft docked successfully at the orbiting laboratory.
For the next six months, the astronauts—which make up NASA's SpaceX Crew-6 team—will conduct "over 200 experiments that will help us to prepare for missions to the moon, Mars and beyond, as well as improve life here on Earth," NASA administrator Bill Nelson says in a statement. Their research will include studying how specific materials burn in microgravity and collecting microorganisms transported by humans from the outside of the space station.
Initially scheduled for Monday morning, the launch was delayed by a clogged filter. Engineers called off the attempt with less than three minutes until liftoff when they noticed an issue with the ignition fluid, which was later explained by the filter clog, writes CNN's Jackie Wattles. At a news conference after the launch, SpaceX's director of crewed mission management, Benji Reed, said the rocket could likely have launched safely on Monday, but it was best to take the time to leave no doubt.
"That's not how we want to launch people," Reed said at the conference, per CNN. "We want people know for sure that it's going to be okay."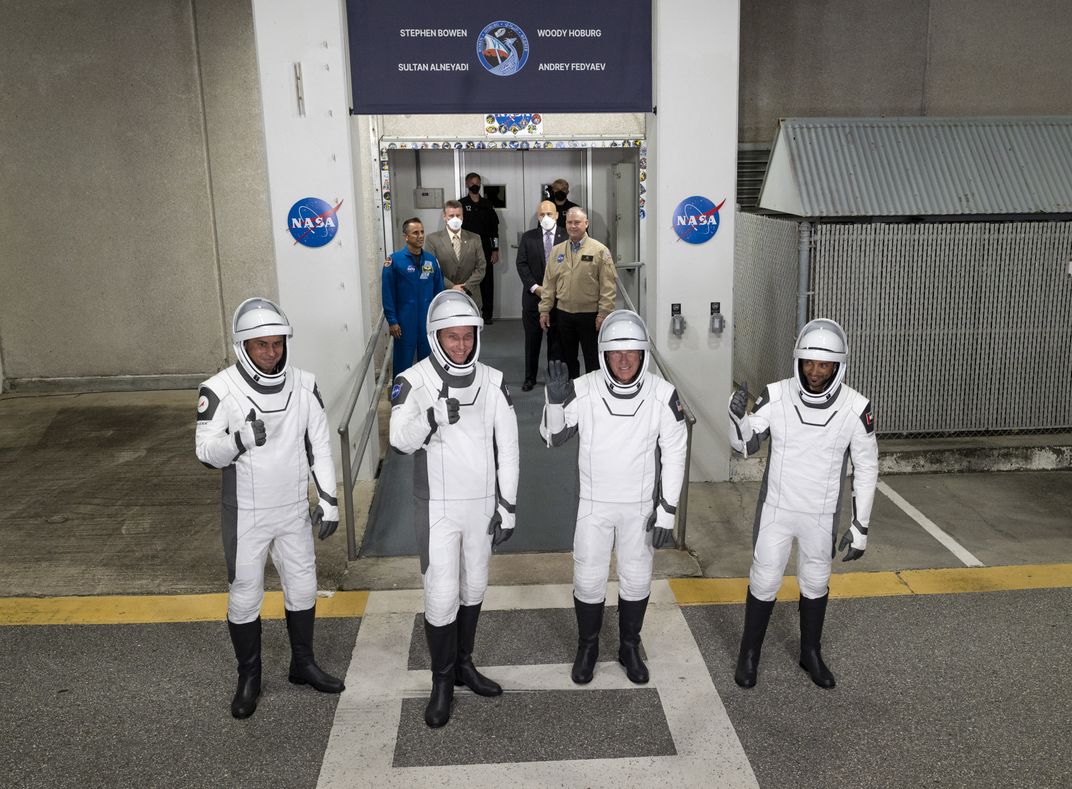 After the filter was replaced and the ignition fluid lines cleaned, the team shot off toward space at 12:34 a.m. Eastern time on Thursday, propelled by a SpaceX Falcon 9 rocket. The rocket's first stage separated less than three minutes after liftoff, and the Dragon capsule, also made by SpaceX, parted from the rocket's upper stage at just past 12 minutes after launching, writes Space.com's Josh Dinner.
But early Friday morning, when the crew had completed nearly all of their journey, they encountered one final hiccup. Positioned around 65 feet from the ISS, they had to wait for an hour as flight controllers on the ground worked to fix a faulty docking hook sensor on the crew capsule, per Marcia Dunn of the Associated Press (AP). At last, they successfully docked at 1:40 a.m. Eastern time.
The four space travelers are NASA astronauts Stephen Bowen and Warren Hoburg, United Arab Emirates (UAE) astronaut Sultan Al Neyadi, and Andrey Fedyaev, a cosmonaut for Russia's space agency, Roscosmos. Bowen, the mission commander, is the only one of the four who has previously flown to space. Al Neyadi is the second person from the UAE to fly to the space station and will be the first astronaut from an Arab nation to carry out a long-duration mission in space, per the AP.
The new arrivals bring the number of astronauts onboard the ISS to 11—until the four members of the Crew-5 mission return to Earth on a trip scheduled for next week. There has been a continuous human presence on the 250-mile-high research laboratory since 2000.