Found in an Attic, Princess Diana's Iconic 'Black Sheep' Sweater Sells for $1.1 Million
The red jumper's design came to symbolize the princess' relationship with the royal family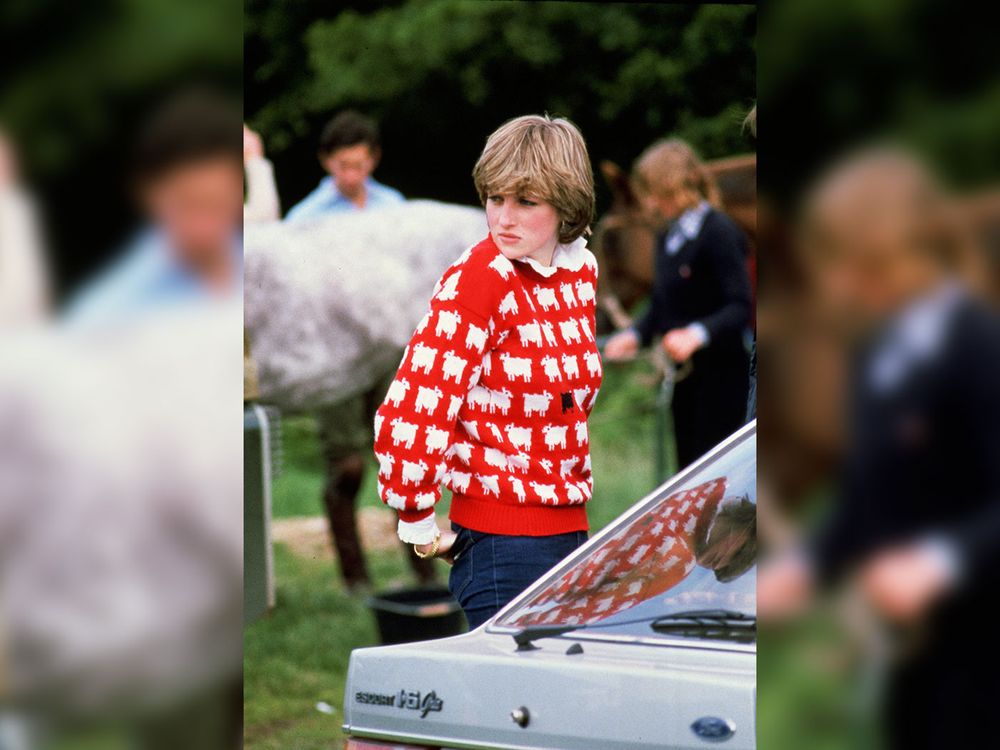 In June 1981, when Lady Diana Spencer was just 19 years old, recently engaged to Prince Charles and soon to become the princess of Wales, she attended one of her fiancé's polo matches while wearing a bright red sweater adorned with farm animals—all white sheep, save for a single black one. Now, the top has sold at Sotheby's for $1.1 million, making it the most valuable sweater ever sold at auction.
The sheep jumper marked the beginning of Diana's enduring influence in the field of fashion. Its popularity in the press offered just a taste of the "consistent and overwhelming media coverage" that would follow the princess for the next 16 years, until her untimely death in a car crash in 1997, according to the lot listing. The jumper—now the most expensive item of clothing worn by Diana to sell at auction to date—went under the hammer at Sotheby's "Fashion Icons" auction, which also included one of the princess' evening gowns and dresses worn by Michelle Obama, Madonna and Kate Winslet.
"It's an honor to offer this historic sweater, … placing it in dialogue with other memorable and culturally important items of clothing," said Cynthia Houlton, Sotheby's global head of fashion and accessories, in a statement issued before the auction. "This exceptional garment, meticulously preserved, carries the whispers of Princess Diana's grace, charm and her keen eye for fashion."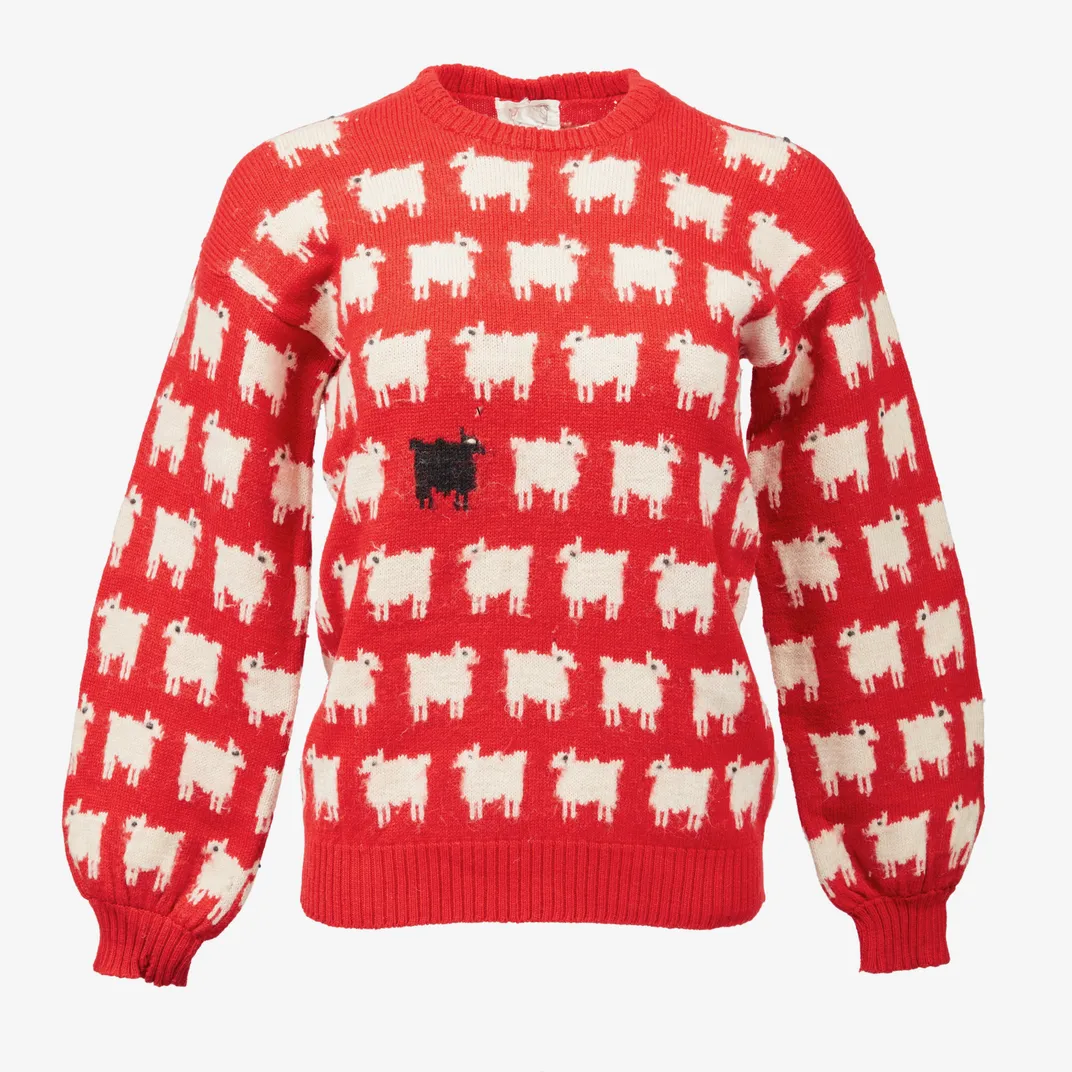 Diana's iconic sweater wasn't a donation or an item of clothing carefully preserved as part of her estate. Instead, it spent more than 40 years under a cotton bedspread in an attic, only to be rediscovered this March.
Joanna Osborne and Sally Muir designed the garment for their knitwear brand, Warm & Wonderful. The company was modestly popular before Diana wore one of its designs. But after photographs of the princess-to-be wearing the sheep sweater flooded the media, things changed.
"We went from being a very small, little cottage industry, really, to being a proper business," Muir tells Vogue's Elise Taylor.
The designer adds, "We started going to New York and showing at New York Fashion Week, which we probably wouldn't have done before."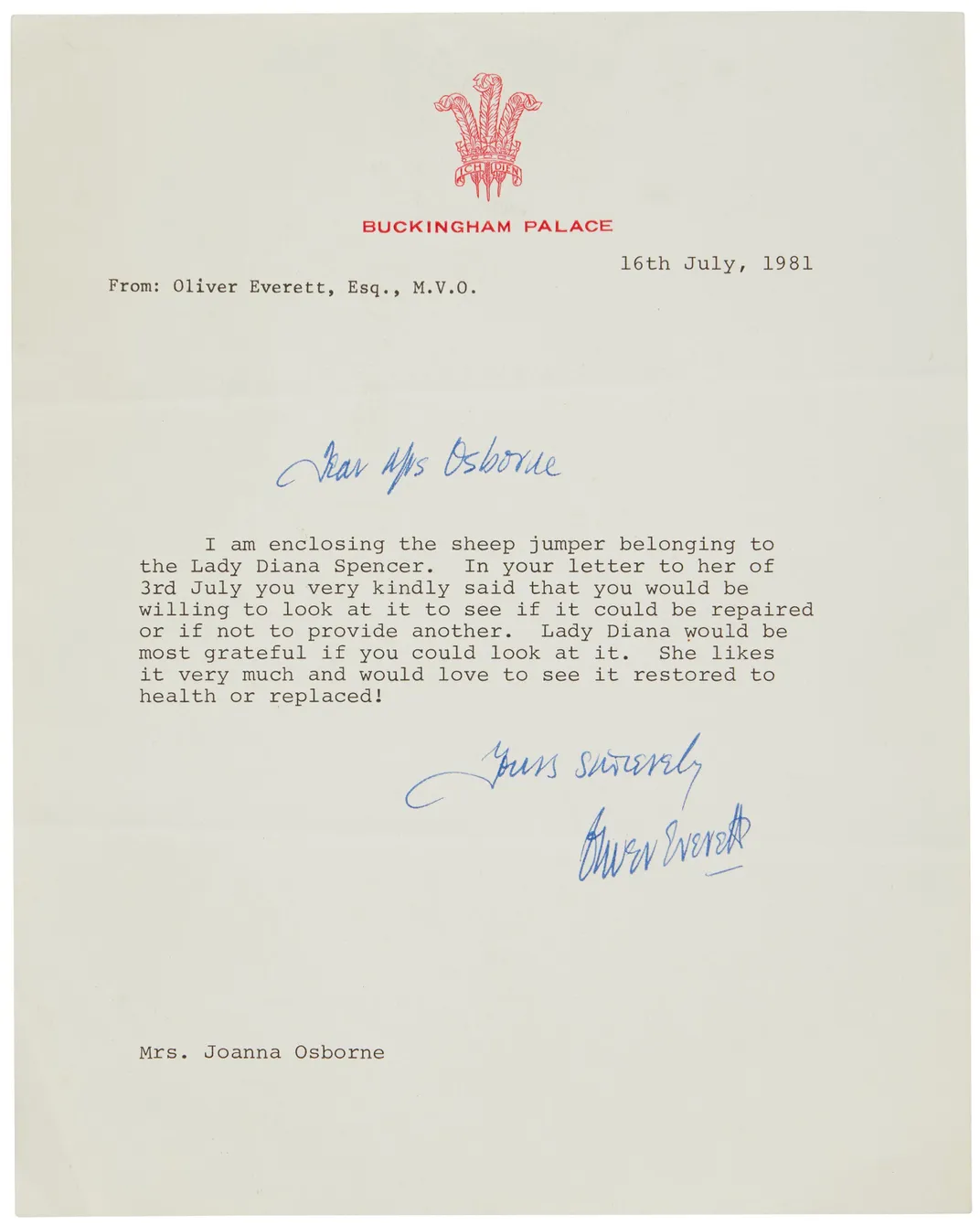 After Diana wore the jumper, its creators received so much mail that they had to enlist friends' teenage children to help open it all. Then, a few weeks after the polo match, Osborne received a letter from Buckingham Palace, accompanied by a parcel containing the sweater, which had a damaged cuff. The correspondence, written by Diana's personal secretary Oliver Everett, was included in Sotheby's sale.
"I am enclosing the sheep jumper belonging to the Lady Diana Spencer," Everett wrote. "Lady Diana would be most grateful if you could look at it. She likes it very much and would love to see it restored to health or replaced!"
Muir and Osborne obliged, deciding to send Diana a brand new jumper, which she wore to another polo match in June 1983. The original disappeared into storage, forgotten until this spring, when Osborne rediscovered it while cleaning out her attic. The designers brought the jumper to Sotheby's, which conducted an in-depth inspection, finding "several unique match points from the 1981 images and the sweater" before acquiring it, Houlton tells Vogue.
Aside from representing the beginning of Diana's fashion influence, the sweater also "became an indelible metaphor for her life as a royal," writes Time's Cady Lang. The idiom illustrated by the jumper's "black sheep" motif came to embody her position within the English monarchy. Diana was known as "the people's princess," and the public loved her tendency to break with "fussy conventions," Lang writes. But the royal family never fully accepted her. As Diana told journalist Andrew Morton in 1991, "I was 'a problem.'" Fittingly, she also recalled her state of mind before marrying Charles: "I felt I was a lamb to the slaughter."
"Our deepest appreciation lies in the knowledge that [Diana] shared a unique connection to the black sheep design," say Osborne and Muir in a separate Sotheby's statement. "We are thrilled that this cherished sweater has now found a new home, carrying with it the enduring legacy of Princess Diana."