Fossil Hunting Is Best After Big Storms
California's storms unearthed treasures along beaches and in foothills including a Megolodon tooth and a Steller's sea cow ribs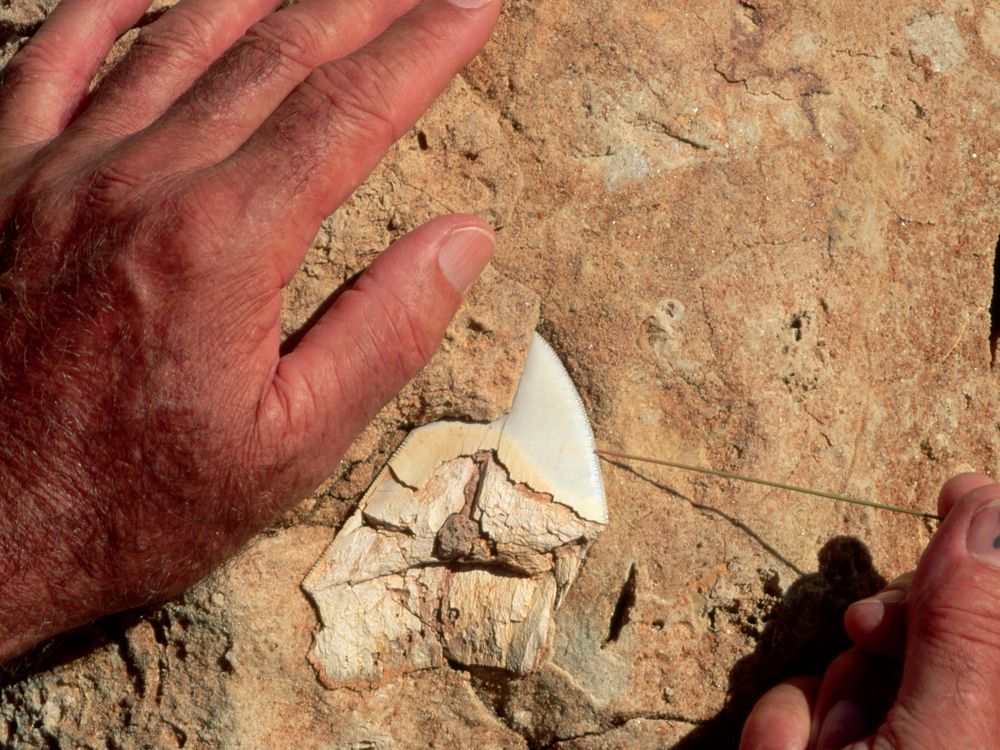 December finally brought some much-needed rain to California. Although it wasn't nearly enough to relieve the ongoing drought, the storms have set iconic waterfalls flowing once again in Yosemite and made fossil seekers happy. Heavy rains and winds resculpt beaches and wear at sandstone cliffs, uncovering the fossils and treasures embedded there.
The amount of moisture was striking but not surprising: so-called pineapple express storms regularly dump precipitation on the West Coast. 
"What happens is the heavy rain, wind and runoff erodes mountain gullies, creek beds and coastal bluffs," Giancarlo Thomae, a marine biologist from Santa Cruz, told the San Francisco Chronicle. "That can uncover fossil deposits in ancient sandstone formations. In the coastal hills, floodwaters can carry the fossils down creeks and into the ocean. The hydraulic action of the surf zone then digs them up and then, in a high tide, deposits them on the beach. That's one way it can work."
Thomae found a tooth from a megalodon—an extinct shark that could grow to lengths 60 feet—that may be 10 million years old, Tom Stienstra reports for the Chronicle. 
Other recent finds include the tooth of an extinct mammal (Paleoparadoxia) that was similar to a hippopotamus, ribs from an extinct Steller's sea cow, and teeth from an extinct species of sea lion and 20 species of ancient sharks.
Thomae also found a bison tooth in "the edge of an ancient sandstone formation in the Santa Cruz foothills," where veins of volcanic ash easily erode during rains. 
This isn't the only time that storms have sent fossil hunters seeking. Last year, a series of storms hit Southern England's Jurassic coastline, including one that unearthed a five-foot long ichthyosaur near Charmouth. The find sparked what BBC News called a "fossil frenzy" of amateur fossil hunters and a spate of handwringing about whether those amateurs would damage the finds or meet danger in the form of rockfalls and mudslides. Here's hoping that the treasure in California's hills and shores doesn't lead to such consternation.
(H/t 5IT)