This Former Salt Mine Is Now a Theme Park With a Ferris Wheel
368 feet below ground, the mine is home to basketball hoops, mini golf, a ferris wheel, an underground lake, a spa and more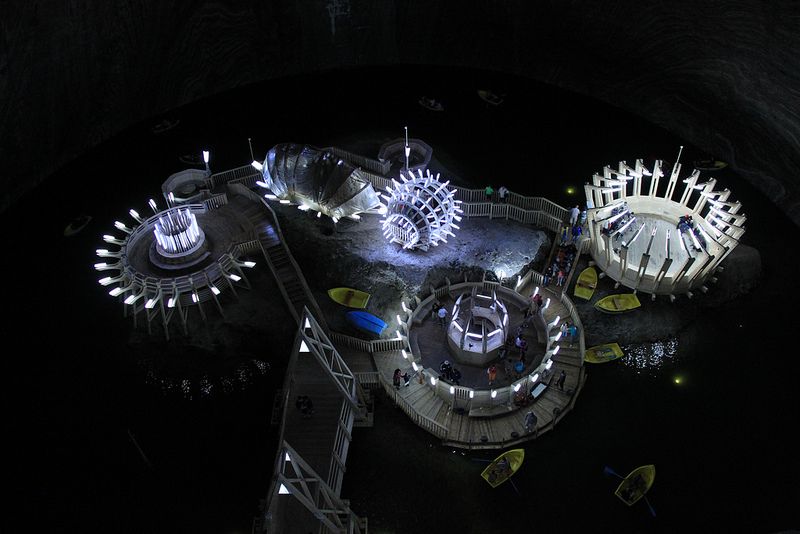 Deep in the ground in Turda, Romania, is a salt mine that has been turned into a weird, wonderful park of sorts. The mine is a historical monument to an earlier time, when salt mining was big business in the region. It was excavated by hand in the 13th century and was eventually closed as a mining facility. Since 1992, the mine has been a registered historic site. Now, 368 feet below ground, it's home to basketball hoops, mini golf, a ferris wheel, an underground lake, a spa and more. 
Visitors leave the mine with surreal photographs like these: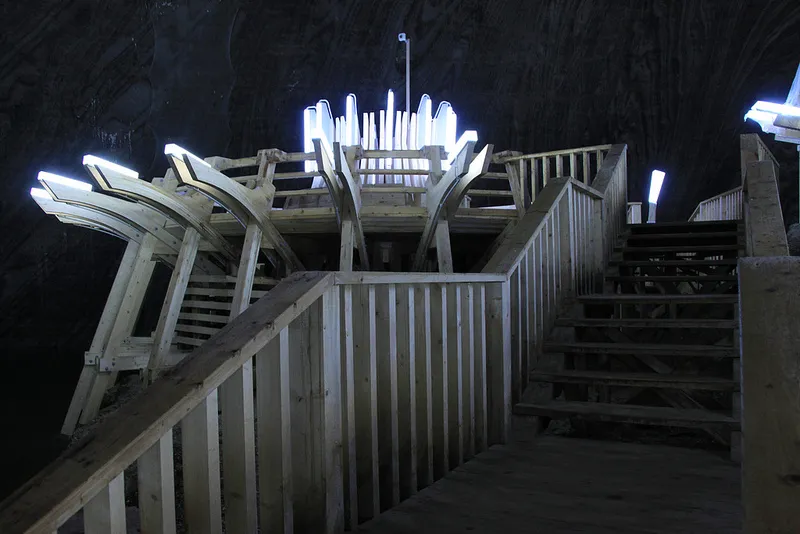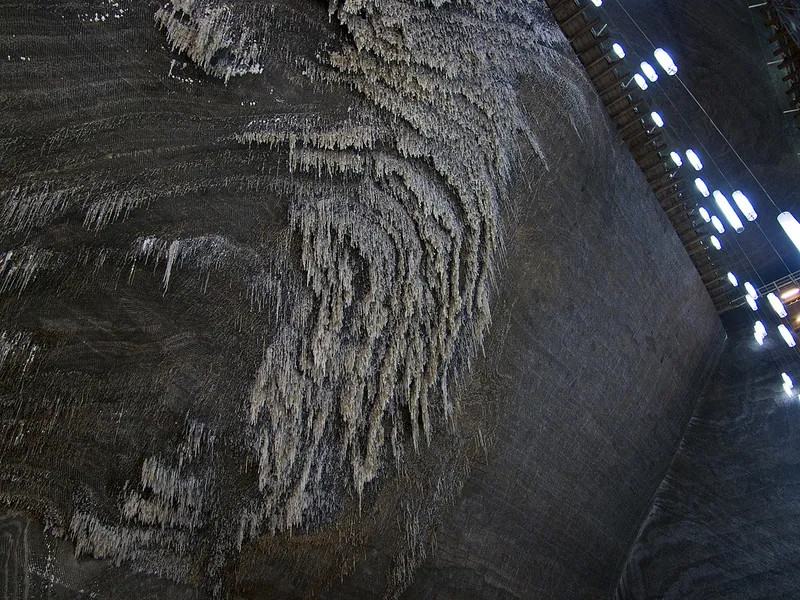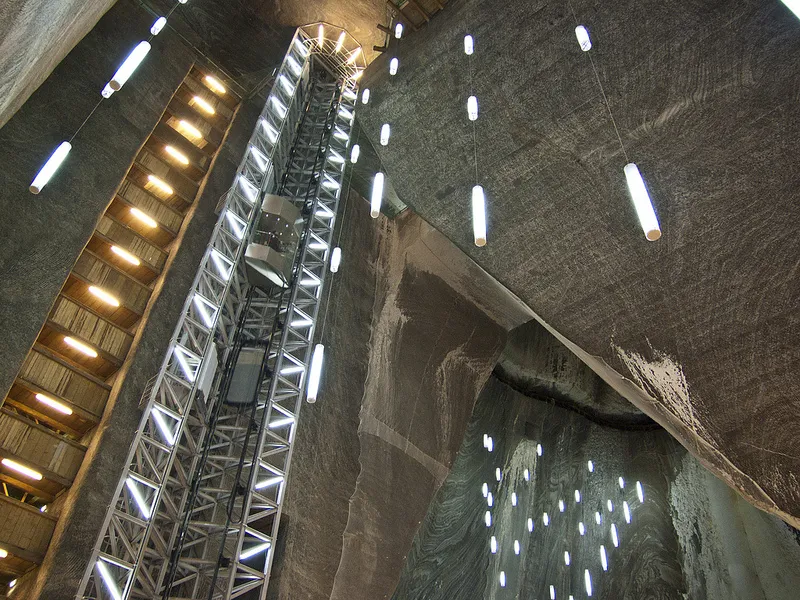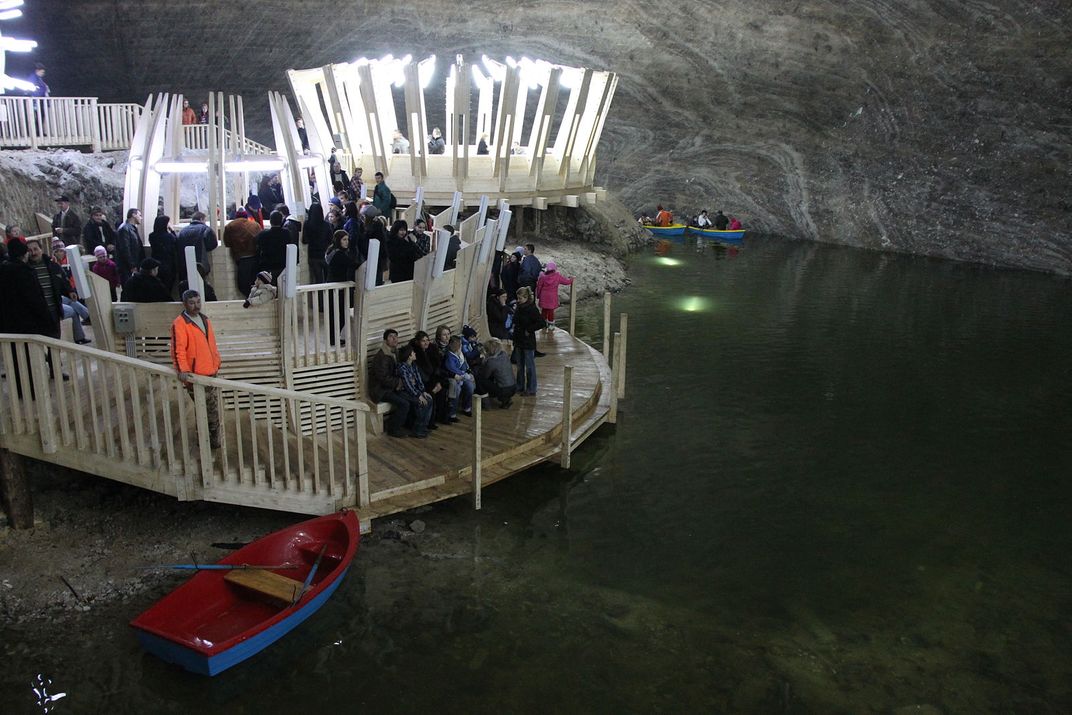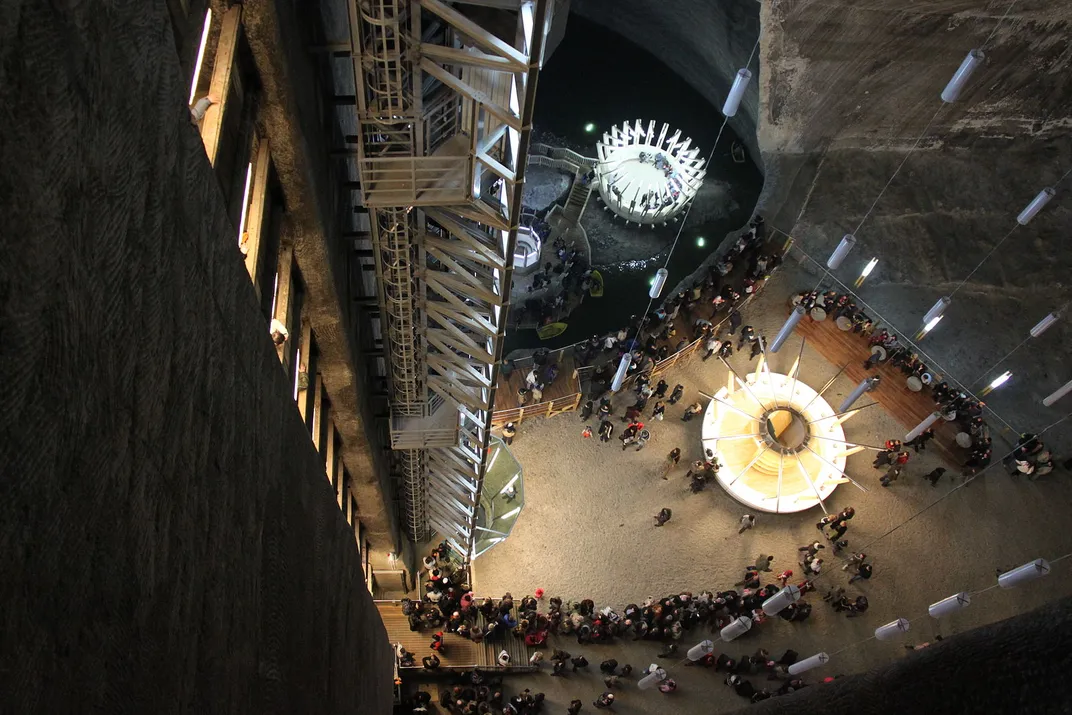 The official website of the mine explains a bit more of its history (translated from Romanian):
It was built between 1853-1870, it is a horizontal gallery made to cut the costs of salt conveyance to the surface. When it was finished it was 780 meters long, but till the end of the 19th century it was afurthered by 137 meters reaching the length of 917 meters. The sterile area ( dug in the earth)is 526 meters long and it is strengthened with a 40cm thick stone wall. On the left side of the wall is marked the length of it. The electrical system was installed in 1910. Between 1948-1992 it was used as a cheese storage room.  During this time the water and waste pipes were installed. On the left wall of the gallery are placed pickets with equidistance of 10 fathoms. As tourist enter the in the mine the underworld reveal its  wonders.
One more reason to visit Romania.