Forget Driverless Cars, These People Want to Make Driverless Cargo Ships
While drone ships aren't around the corner, they're probably coming soon enough to keep ship workers up at night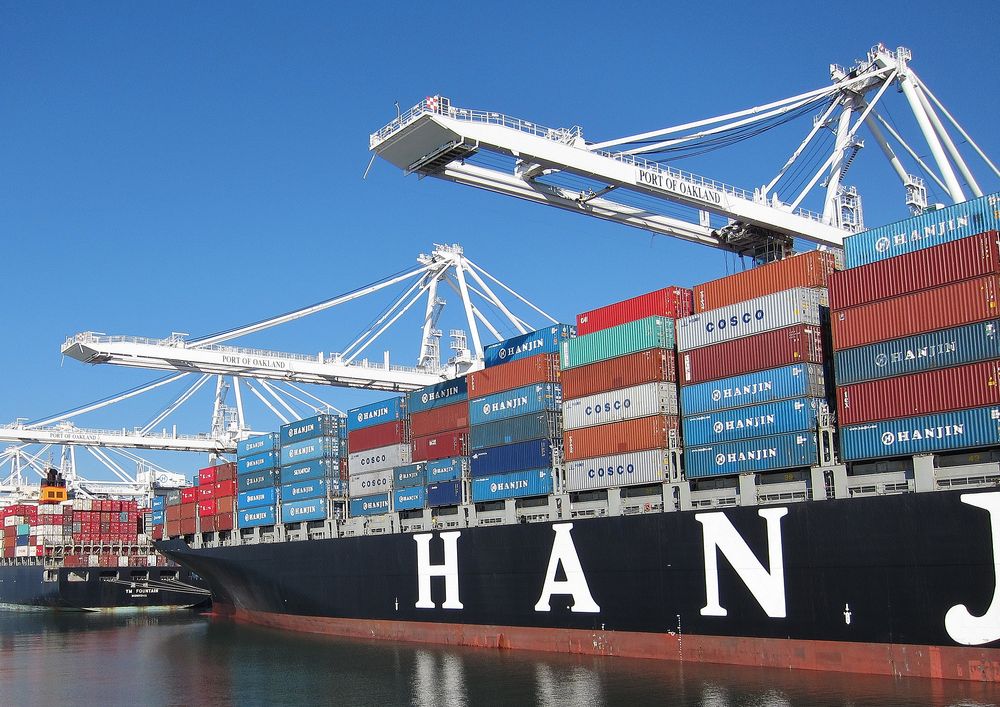 While the idea of driverless cars still has people stressing over potential accidents, insurance and the scary, scary future, Rolls-Royce has moved past automated cars. The company's engineers and designers are now thinking about driverless cargo ships. They're calling them drone ships, and they've set up an experimental, virtual-reality prototype at their office in Norway.
Isaac Arnsdorf at Bloomberg reports:
Drone ships would be safer, cheaper and less polluting for the $375 billion shipping industry that carries 90 percent of world trade, Rolls-Royce says. They might be deployed in regions such as the Baltic Sea within a decade, while regulatory hurdles and industry and union skepticism about cost and safety will slow global adoption, said Oskar Levander, the company's vice president of innovation in marine engineering and technology.
Rolls-Royce isn't going this alone, either. The European Union has put up $4.8 million for a project they call "the Maritime Unmanned Navigation through Intelligence in Networks." They explain MUNIN this way:
Maritime transport within the EU faces challenges such as significant increases in transport volumes, growing environmental requirements and a shortage of seafarers in the future. The concept of the autonomous ship brings along the potential to overcome these challenges. It allows for more efficient and competitive ship operation and increases in the environmental performance of vessels. Furthermore the shore based approach offers "seafaring" the possibility to become more socially sustainable by reducing the time seafarers spend away from their families.
For shipping companies, eliminating labor is a no brainer. According to Moore Stephens, an industry accountant, the crew of a ship costs about $3,299 each day, and makes up 44 percent of the total cost of operating a container ship. The counterpoint: even eliminating that cost wouldn't make up the tremendous amount of research and development money required to make drone ships a reality.
And just like with driverless cars, the logistics of a driverless ship are hairy. "Can you imagine what it would be like with an unmanned vessel with cargo on board trading on the open seas? You get in enough trouble with crew on board," Derek Hodgson, the secretary of the International Association of Classification Societies told Arnsdorf. "There are an enormous number of hoops for it to go through before it even got onto the drawing board."
Plus, who's going to fight back against pirates?