Workers Unearth 19th-Century Shipwreck Beneath a Road in Florida
The 19-foot-long vessel was found alongside a kerosene lamp, leather shoes, coins and other artifacts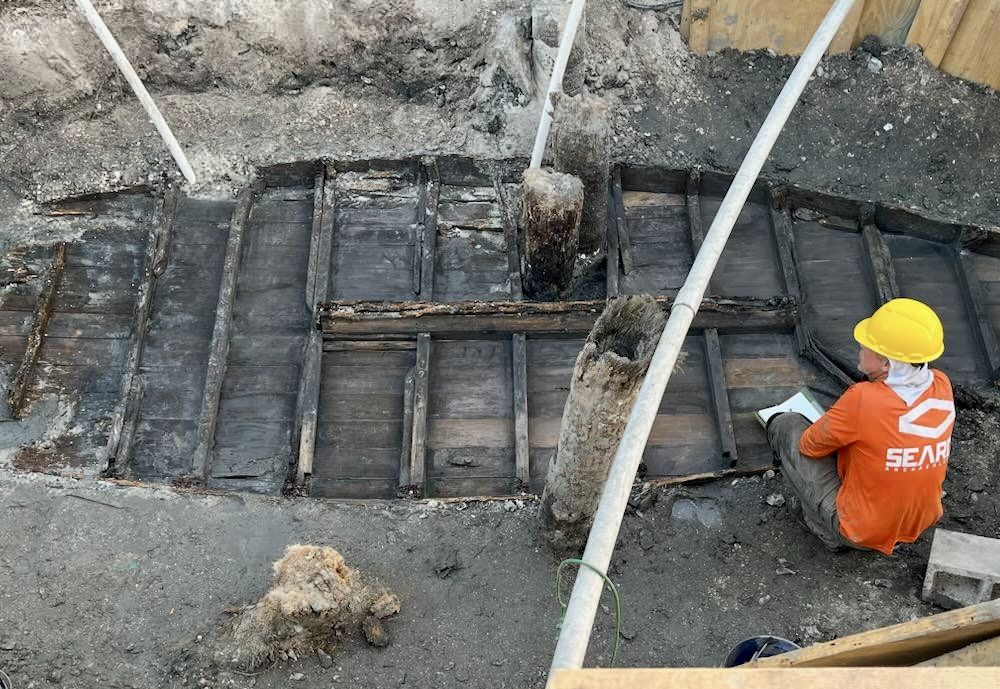 Construction crews were digging in St. Augustine, Florida, earlier this month when they stumbled upon an unexpected hurdle: a 19th-century shipwreck.
For five days, the city put its $42 million drainage improvement project on hold as experts slowly uncovered a remarkably well-preserved fishing boat.
"We believe the vessel may have sunk unexpectedly and, over time, was silted in. That is why it was preserved so well," says Greg Evans, the Florida Department of Transportation (FDOT) District Two secretary, in a statement. "It was encapsulated in soil and mud, so there was no air contact for it to decay. It's truly an incredible find."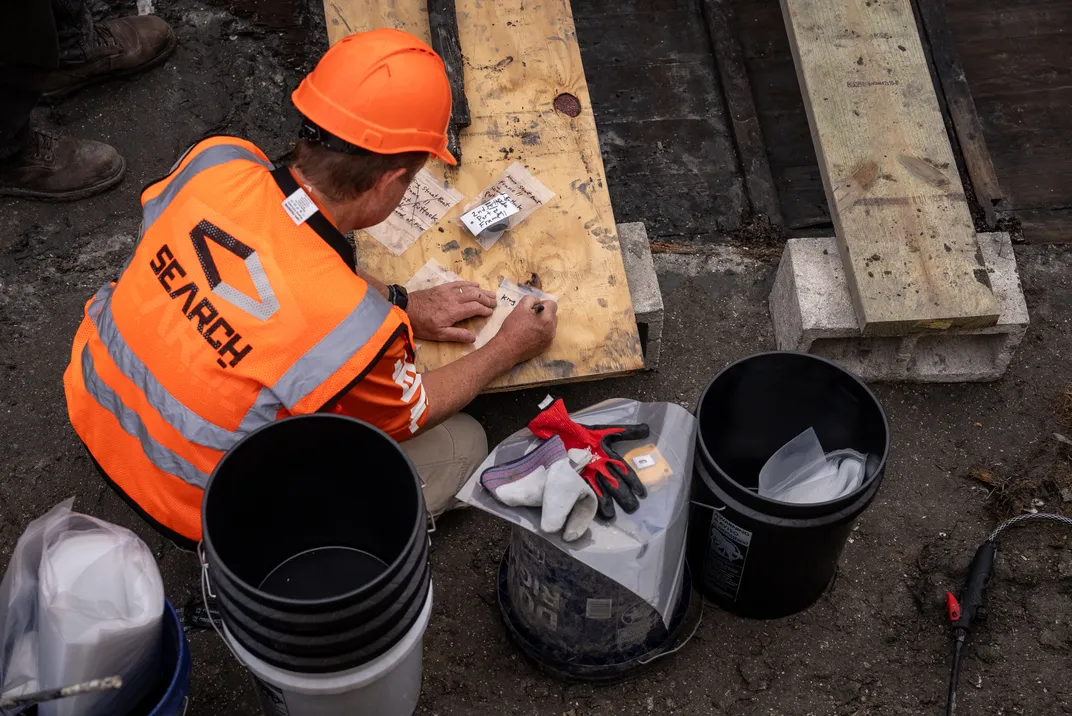 St. Augustine is known as the United States' oldest continuously occupied city. The Spanish founded it in 1565—decades before the English established Jamestown and the pilgrims landed on Plymouth Rock. Due to the area's rich history, Florida officials had already called in SEARCH Inc., a maritime archaeology program, to help with any discoveries construction workers came across.
On October 5, Sam Turner, a principal investigator and maritime archaeologist for SEARCH, was already on site when an excavator first exposed the shipwreck's wood.
"Sam asked the operator to stop, got into the hole and gently scraped with his trowel to reveal a gently curving outline of what he immediately identified as the edge of the hull, with a displaced piece of timber from a frame," says James Delgado, SEARCH's senior vice president, to CNN's Ashley R. Williams.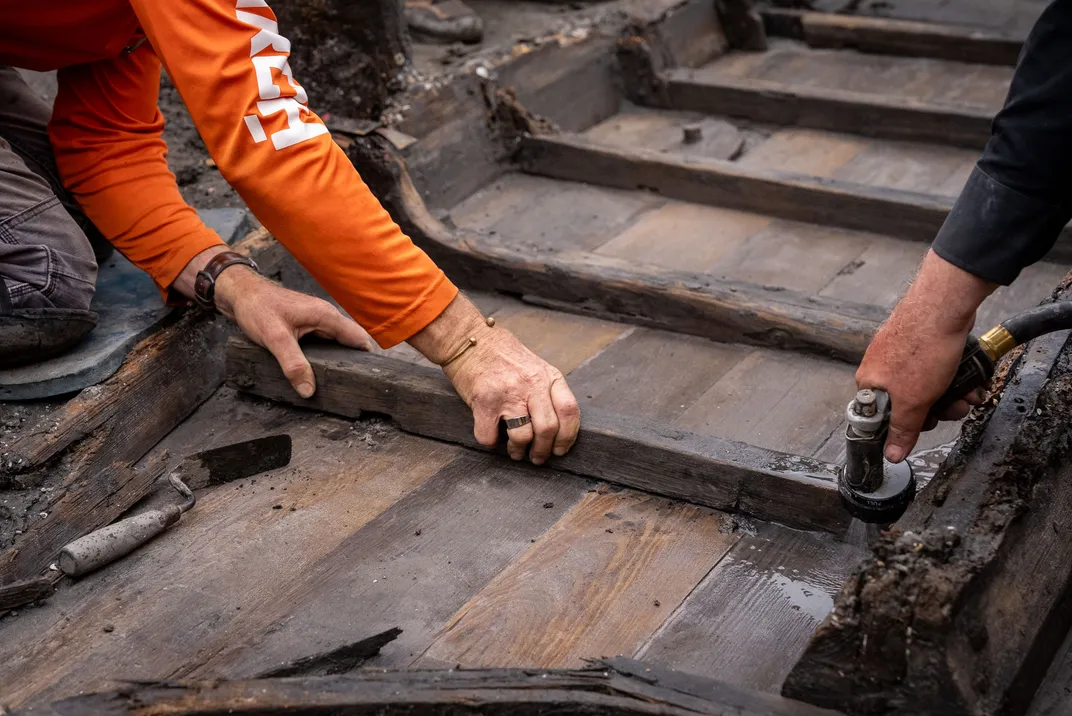 Although what remains of the ship only measures 19 feet in length, the archaeologists say it was once as large as 28 feet long. The vessel was likely a "small single-masted, shallow-draft sailing craft of the 19th century that was likely used to extract fish and shellfish from coastal waterways and directly offshore," says Delgado in the FDOT's statement.
Now that the boat has been exposed to the elements, experts must work to stabilize and conserve its remains. 
"When an object this well-preserved is discovered in wet conditions, archaeologists have to work quickly as the drying of wood will begin the decaying process," says Ian Pawn, the FDOT District Two cultural resources manager, in a statement, per CNN. "The pieces will be observed in wet storage to stabilize as we determine future preservation efforts."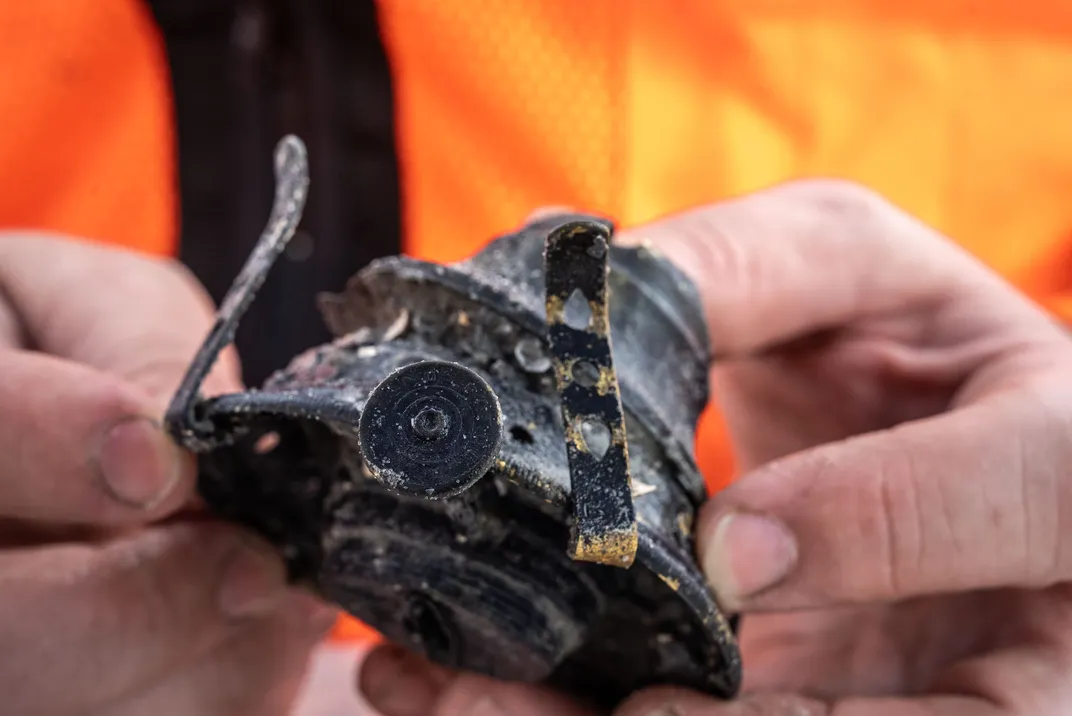 During excavations, the researchers discovered a number of artifacts on the ship, including the burner part of a kerosene lamp, two coconut shells used as drinking glasses, two leather shoes with a button fashioned from a seashell and coins minted between 1878 and 1904, according to Jacksonville Today's Dan Scanlan. As FDOT spokesperson Hampton Ray tells the publication, these items suggest the ship was still in use when it sank.
The researchers hope the discovery will help historians learn more about the lives of those who built or worked on the fishing boat in the 1800s.
"It was more than just the vessel itself. It was this reminder of everyday people," says Delgado to the Guardian's Gloria Oladipo. "What it speaks to is the reality of life for so many people, then as well as now. You get up, you go to work and you make a living to put food on the table. You work hard."