Fishermen Spot Rare Endangered Rice's Whale in the Gulf of Mexico
Scientists say no more than 100 individuals of the species exist in the wild, placing the Rice's whale among the scarcest marine mammals in the world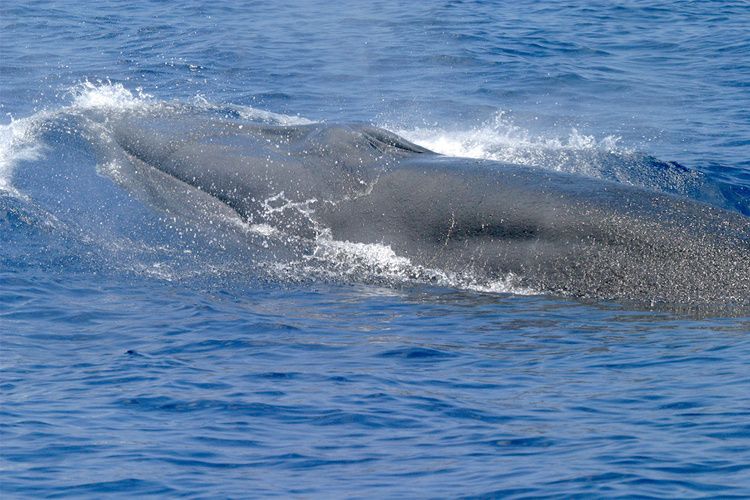 Two fishermen had the wildlife sighting of a lifetime this week, when they spotted a massive animal likely to be a Rice's whale swimming in the Gulf of Mexico.
Rice's whales are extremely rare: Scientists estimate fewer than 100 individuals exist in the wild—and perhaps no more than 50 adults—which makes them one of the most endangered marine mammals around the globe. Though these creatures can grow up to 41 feet long and weigh 60,000 pounds, their scarcity means humans rarely see them.
Brandon Overton and Nate Ressling were fishing from a boat about 100 miles south of Galveston in the Gulf of Mexico around noon on Monday when Ressling spotted something moving in the water. At first, he thought the creature was a turtle, which are a common sight in the Gulf of Mexico. But then he turned the boat around to get a closer look and saw a shower of water coming from the animal's blowhole—and he realized it was a whale.
"You don't think you're going to see a whale when you're going fishing," Ressling says to KHOU-11's Michelle Homer. "I'm running the boat, and I dropped the throttle and was like, 'God, there's a freaking whale right there.'"
Overton was taking a nap at the time, so Ressling called out to wake him up. He, too, almost didn't believe it.
"I definitely thought I misheard him," Overton says to Chron's Ariana Garcia. "However, sure enough, there was one about 100 yards from our starboard bow."
The two men began snapping photos and capturing videos of the whale, which dove and swam around near the boat. When they tried to move the vessel closer to the animal, they say it got skittish and swam away, so they decided to stay put.
"[The whale] didn't hang around long, a few pics and videos and he was gone, headed south," Overton later posted on Facebook.
Both fishers spend a lot of time on the water: Overton is the owner of fishing guide service Cbandit Charters, and Ressling is the owner of Southbound Fishing Team. But neither of them ever expected to see a whale on the brink of extinction.
"It was an awesome and rare sight that I will never forget," Overton says, per the San Antonio Express-News' Priscilla Aguirre.
Lisa Belskis, a spokesperson with the National Oceanic and Atmospheric Administration (NOAA), told Chron that the creature was likely a Rice's whale based on its location, behavior and appearance, though she couldn't say for certain from just looking at the photos and videos.
"Most of Rice's whale observations have occurred in the northeastern Gulf of Mexico in a region offshore of Florida between the Panhandle and Tampa Bay in waters between 100 and 400 meters depth," she tells the publication. However, a Rice's whale sighting was confirmed off Texas's coast in 2017, and acoustic recordings have picked up the creatures in the central gulf.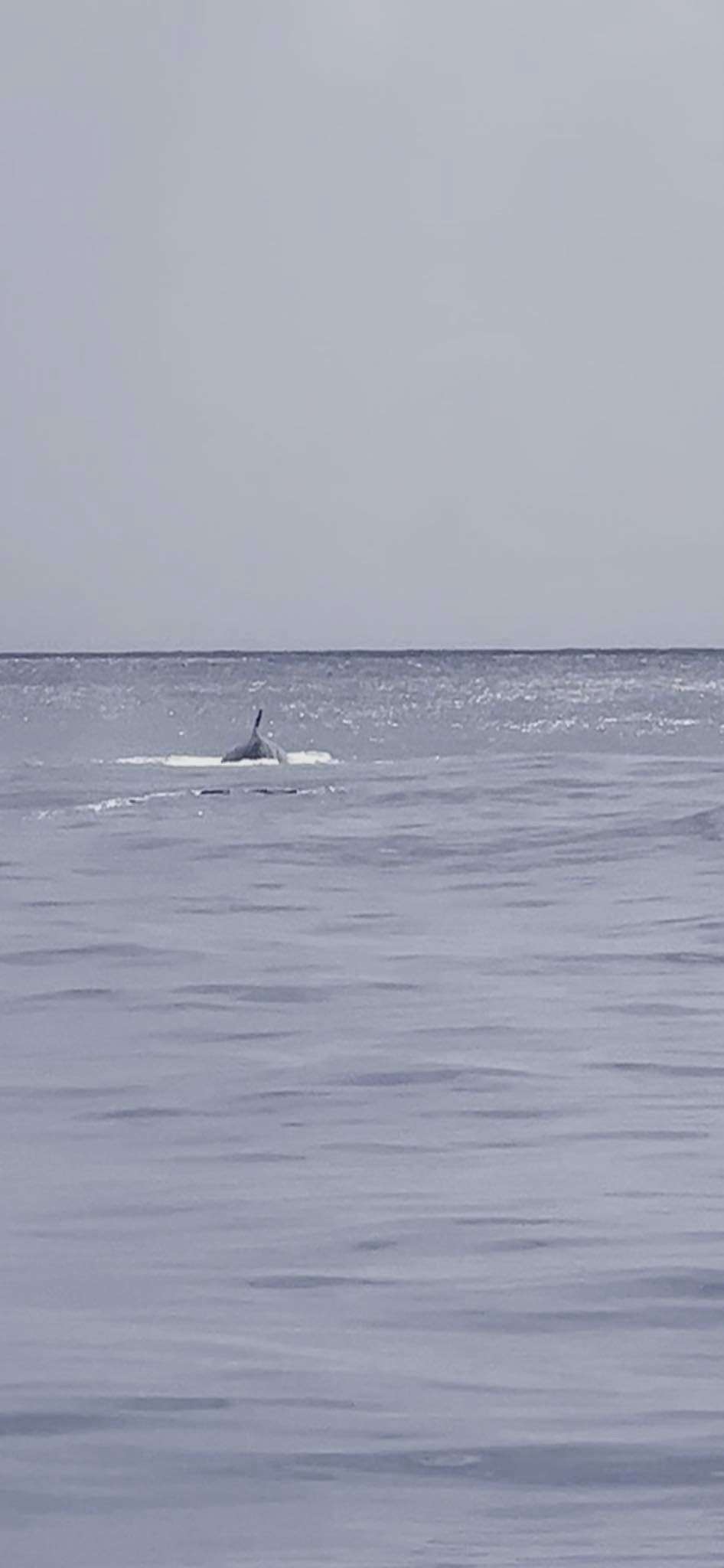 Rice's whales have an interesting backstory: For years, scientists thought they were a subspecies of Bryde's whales, though some evidence suggested they were distinct. Then, in 2019, a Rice's whale skull and skeleton washed up in the Florida Everglades, which finally allowed researchers to piece together that the Rice's whale was, in fact, a separate species.
In 2021, they officially unveiled the new species, which they named after Dale Rice, the late marine biologist who first described the animals, as Carolyn Cowan reported for Smithsonian magazine at the time.
But even though Rice's whales are a new species, they're in peril. The marine mammals face myriad threats, from habit loss to collisions with boats to loud oil and gas exploration tools that interfere with their ability to navigate and communicate with each other.
Scientists are just beginning to unravel many of the mysteries surrounding Rice's whales, with the hope that gleaning as much information as possible will help them better protect the massive creatures. But they worry it might be too little too late.
"We have this whale in American waters," John Ososky, collection manager of marine mammals at the Smithsonian's National Museum of Natural History, told Smithsonian magazine in 2021. "It's new and it's on the brink of extinction. What are we willing to do to save this whale? That is a conversation that we should have."