First-Ever Roma Cultural Institution Opens in Europe
It's a step toward cultural inclusion for Europe's largest minority group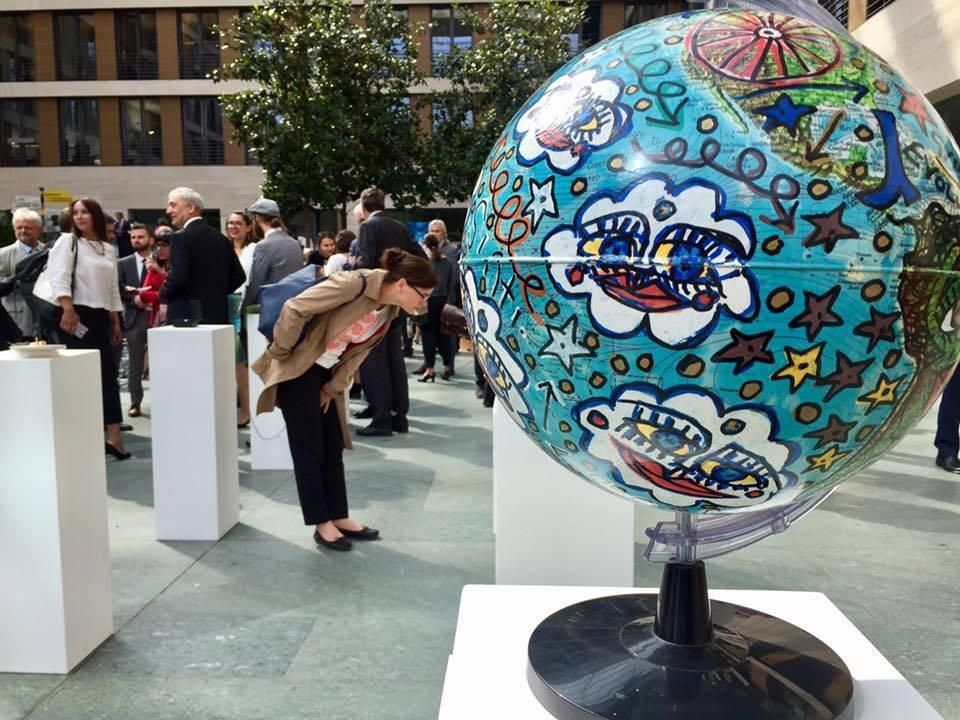 Romani people are Europe's largest ethnic minority—but since arriving in Europe 1,000 years ago, they have been pushed to the fringes of European society. Today, Roma are often excluded even in countries that overtly protect their rights. And when it comes to cultural representation, many Europeans are hesitant to bring Romani people in to the fold.
But a new institution is trying to change that, reports The Art Newspaper's Anny Shaw. This week, a European cultural institution for Romani people was established—the first of its kind.
It's called the European Roma Institute for Arts and Culture, and Shaw reports that it just launched in Berlin. The institute will serve as a creative hub, advise on policy and educate the public about the Romani people, celebrating the arts and culture of a minority group that's been in Europe since the 11th century.
According to the European Roma Rights Center, there are between 6 and 8.6 million Romani people, but statistics are hard to come by since many Roma are unwilling to reveal their identity for fear of discrimination. Hate crimes and prejudice against Roma are still common in Europe. Roma advocates and Amnesty International recently accused Slovakia of systematically excluding Romani children from schools, reports Al Jazeera's Anealla Safdar. In Finland, reports the Helsinki Times, rising racist and anti-immigrant discourse targets Roma people. And in Paris, reports the Thomson Reuters Foundation's Morgan Meaker, Romani people face eviction and are vulnerable to trafficking and crime.
That prejudice also shines through in European cultural institutions. Tímea Junghaus, a Romani artist from Hungary, in which Roma are the largest minority group, tells Shaw that only two Roma artists can be found in European museums' permanent collections—period. Junghaus tells The Guardian's Kate Connolly that an estimated 10,000 works by Roma artists are in European state collections—but most are never put on view.
That might reflect European prejudices. In a Pew Research Center survey released this May, a median of 57 percent of people surveyed in 18 European countries said they would be willing to accept Roma as fellow citizens. Only 37 percent said they would accept Roma as neighbors, and even fewer—19 percent—said they would accept Roma as family members.
While the new center alone won't stop the prejudice, it will give Romani people a permanent space to counter that narrative through a celebration of their art, culture and history.