Stunning 'Field of Light' Surrounds Iconic Australian Rock
As the Sun sets at Uluru, a landscape of lit glass flowers awakens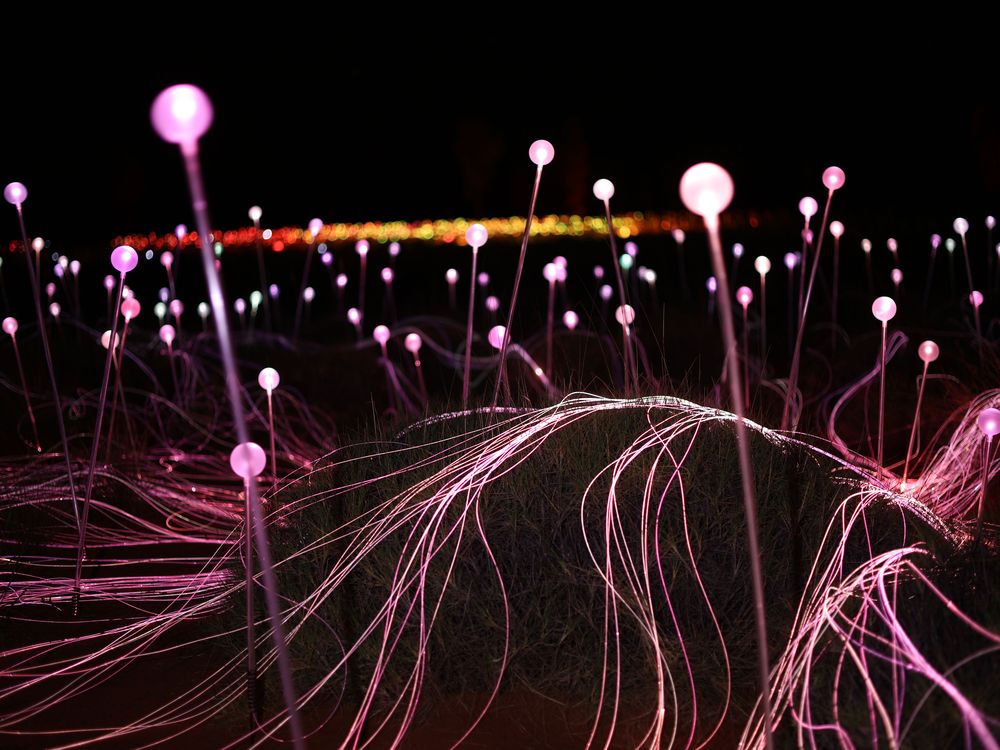 If you visit Australia's iconic Uluru rock after dusk in the next few months, you'll see the iconic sandstone formation surrounded by a stunning "field of lights." The nighttime art installation, which is on view until March 31, 2018, is the work of Bruce Munro, reports Jim Byers of National Geographic, a British artist who has long used light to create large works that sparkle and shimmer around the world.
"Field of Lights," which was installed in Australia's Northern Territory last March, is a homecoming of sorts for the project. In 1992, Munro first came up with the idea while traveling through central Australia to see the Unesco world heritage site. Moved by the "energy, heat and brightness of the desert landscape" he started to sketch out an idea for a field of lit flowers arrayed in the empty expanse, he explained on his website.
"I wanted to create an illuminated field of stems that, like the dormant seed in a dry desert, would burst into bloom at dusk with gentle rhythms of light under a blazing blanket of stars," he said.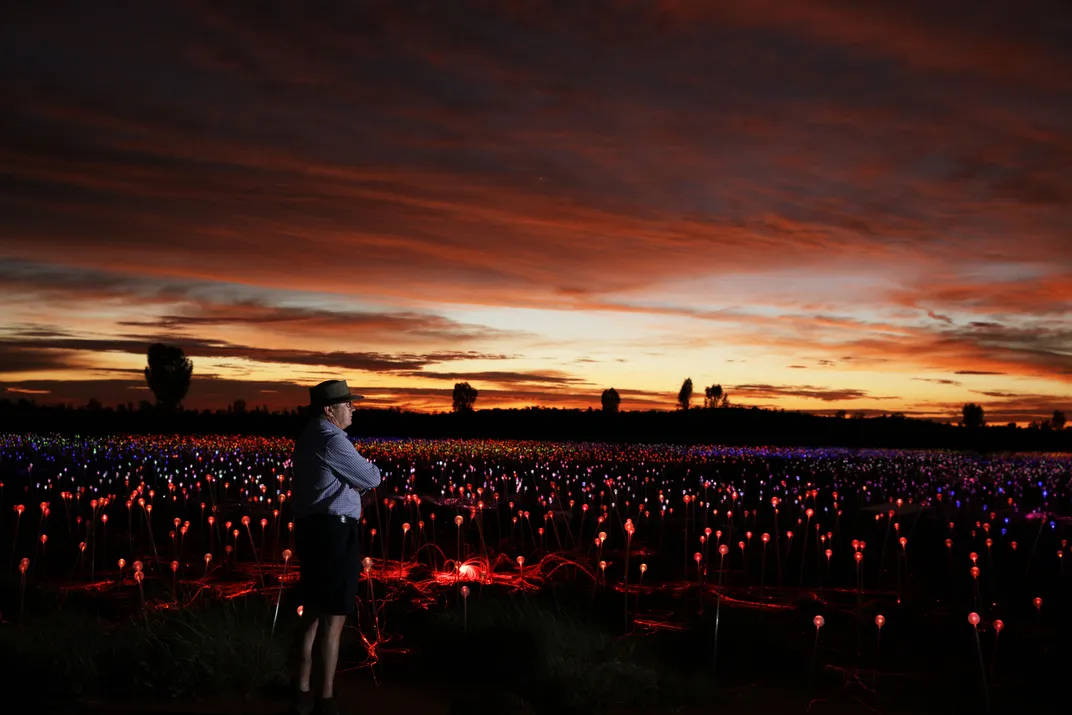 More than a decade later, Munro created the first forms of "Field of Light" in his backyard in Wiltshire, England. The installation then traveled to the United Kingdom and North America, evolving based on the physical landscape of each location. Fittingly, last March, the largest and most remote staging of "Field of Light" yet arrived in Australia, according to the Guardian.
The year-long installation near Uluru features more than 50,000 delicate glass stems topped with frosted glass spheres that coat acres of the desert floor, with lights inside them coming to life as the Sun sets.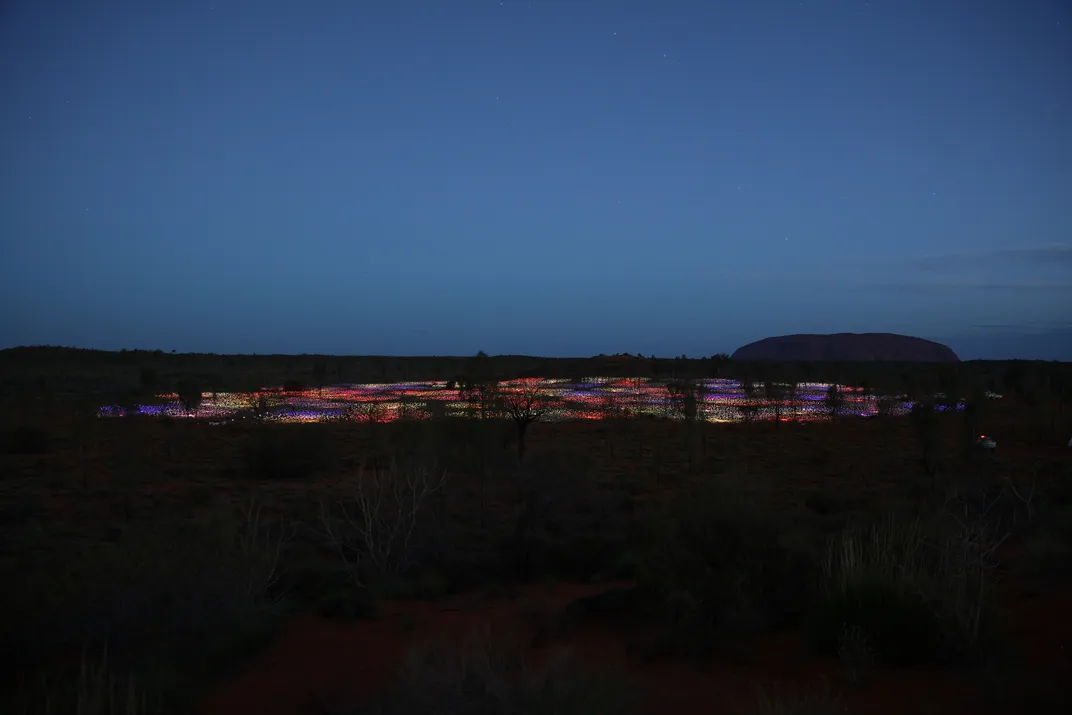 To take in the view, all visitors need to do is walk on designated paths where they can observe the different colors and shapes of the lights up close.
More than just a beautiful piece of work, the installation is also environmentally friendly, Byers of National Geographic notes. The whole show runs on solar power, and the 236 miles of optical fiber that illuminate it will be recycled after the display ends in March.
Uluru is considered sacred ground for the Aboriginal Anangu people and Munru had continued conversations with locals during the installation process. For their part, they have given the project their own nickname, "Tili Wiru Tjuta Nyakutjaku," which in the Pitjantjatjara language means "looking at lots of beautiful lights."