Dragged-Out Drought May Make for Fainter Fall Foliage
Parched conditions in New England equal milder colors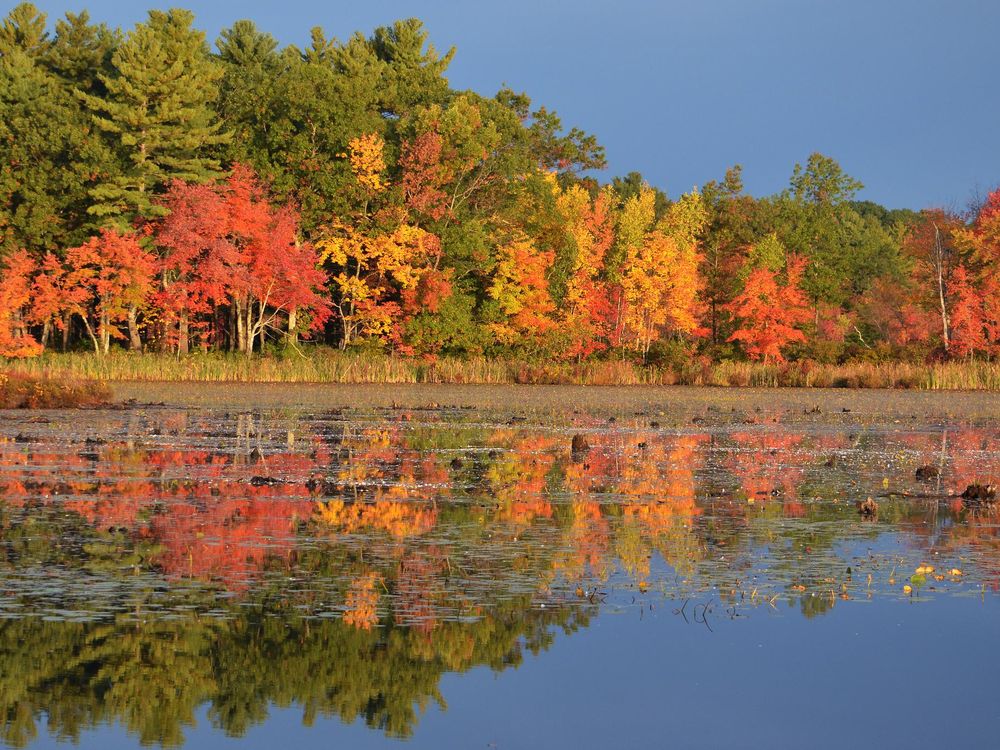 Vivid New England fall foliage turns the change of seasons into a major sightseeing event. But this year, something's threatening all that autumnal glory. As Dennis Mersereau reports for Mental Floss, this year's show won't be as bright as usual—and drought is to blame.
Massachusetts and other parts of New England are in the midst of a drought that is in part due to the region's third warmest summer on record, writes Mersereau. Record low rainfalls and higher average temperatures over the summer have contributed to these disrupted leaf change patterns.
Though dry weather seems like it would make for crunchier leaves and better fall colors, that's not the case. In summer, the color of leaves is dependent on chlorophyll, which masks other pigments inside the leaves while trees soak up sunlight and grow. Changes in temperature and the amount of daylight in the fall prompt chlorophyll to break down, revealing the hidden tones within the leaves, according to the State University of New York's College of Environmental Science and Forestry. Factors like the amount of light, water and temperature influence how and when this process occurs—and more moisture produces more vivid colors, while less results in the opposite effect. Drier leaves also fall sooner, meaning they often fall off of trees before they turn pretty colors.
The Boston Globe's Olivia Quintana notes that the U.S. Drought Monitor, a weekly drought conditions map created by experts from a number of science institutions, declared an "extreme" drought in the state for the first time this year. Over the past six months, the drought has worsened, and summer drought parched the trees of the water they needed to produce the most vibrant fall colors. Currently, the monitor's Northeast drought conditions range from moderate to extreme across the entirety of New England.
Dry conditions have affected fall foliage in other states, too—in drought-stricken Alabama, for example, observers have reported muted colors. And with droughts expected more frequently in the future due to climate change, expect more years of faint fall colors ahead.
But devoted leaf peepers need not despair. In 2013, a group of researchers at Harvard University used models to project how climate change might affect New England foliage through 2099. They determined that, though changes in timing and amount of colors may occur, over time the number of colorful autumn leaves will increase. Who knows—by 2099, fall may put on a spectacular new show no modern leaf lover can even imagine.