"Extinct" Variety of Tree Rediscovered at Queen's Palace in Scotland
Two Wentworth elms identified at Holyroodhouse escaped Dutch elm disease, which destroyed millions of other trees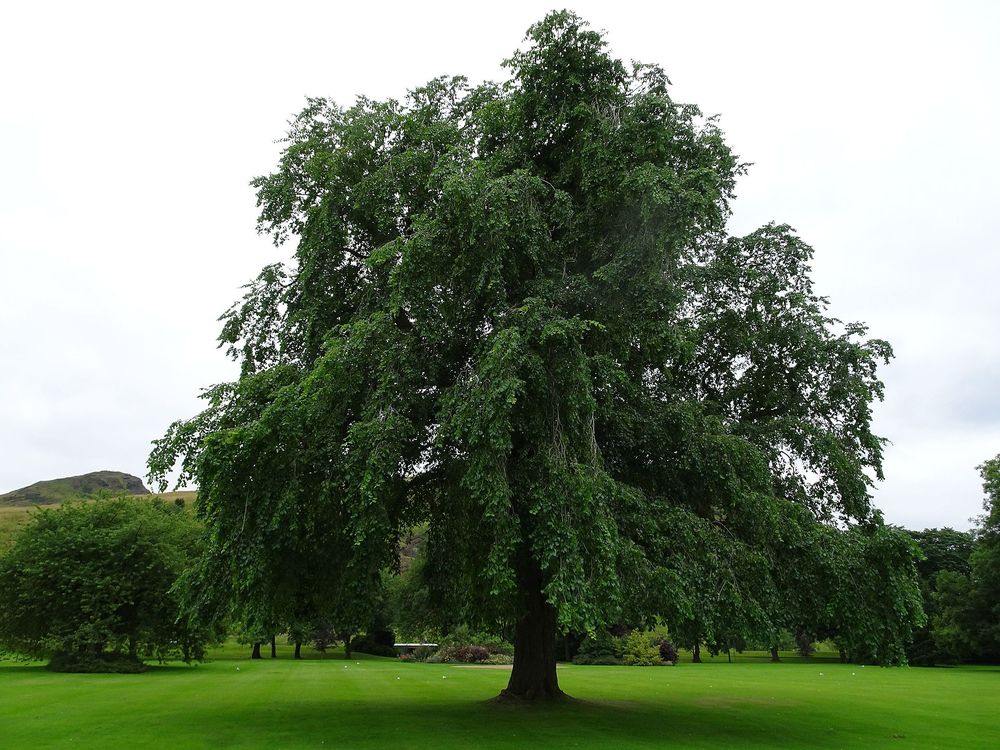 When arborists from the Royal Botanic Garden Edinburgh set out to conduct a survey of the trees at Holyroodhouse, the Queen of England's official residence in Edinburgh, Scotland, one of their first finds was a shocker. Sarah Knapton at The Telegraph reports that just 100 feet from the palace were two Wentworth elms, a tree cultivar first bred in Germany in the 1880s and believed to have gone extinct decades ago.
The limbs of the attractive tree, Ulmus Wentworthii Pendula, droop noticeably toward the ground and put out bright red flowers in the spring. Researchers believed this particular cultivar, along with millions of other elm trees, was wiped out by Dutch elm disease. Spread by bark beetles, this fungus was likely of Asian origin and devastated elm populations in Europe, the U.S. and parts of Asia during the 20th century. In Britain alone 25 to 75 million elm trees fell to the disease.
The Botanic Garden's Max Coleman, who identified the trees, says work to combat the disease probably helped spare the Wentworths. "It is very likely the only reason these rare elms have survived is because Edinburgh City Council has been surveying and removing diseased elms since the 1980s," he says in a press release. "Without that work many more of the thousands of elms in Edinburgh would have been lost. The success of this program may be partly demonstrated in the way two rare trees have been preserved."
It's not certain exactly where the elm trees came from, but the Royal household is looking into its records, reports the Press Association. Documents show that three Wentworth elms arrived at the Royal Botanic Gardens in Edinburgh from Germany in 1902. But records also show the garden only planted one of those trees, which succumbed to Dutch elm disease in 1996. Though the link is not confirmed, Coleman tells the Press Association the garden and palace were known to have a relationship in the early 20th century. "It is very tempting to speculate that the Wentworth elms at the palace are the two missing trees from RBGE. There is anecdotal evidence that the young trees could have come into RBGE, then been grown-on before planting-out in their final positions."
In recent years, the staff at Hollyroodhouse have worked on the two trees, thinning their crowns and bracing some large limbs without knowing how special they were. Now they will help experts try to propagate more specimens from the rare trees and will take even more care with them. "We're proud to help look after the only remaining examples of these trees in Britain," says Alan Keir, garden manager at the property.