Experimental RSV Vaccine Prevents Illness in Older Adults, Moderna Says
In a large clinical trial, the vaccine was 83.7 percent effective at preventing two or more symptoms of respiratory illness in people over the age of 60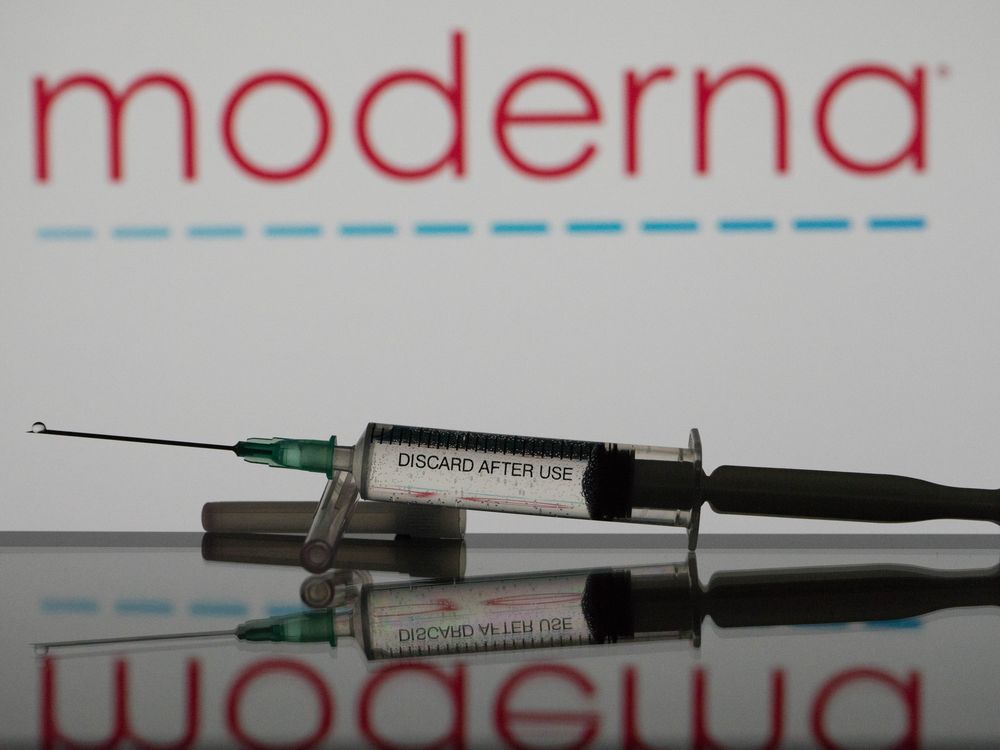 Moderna's experimental vaccine for respiratory syncytial virus (RSV) effectively prevented symptoms of disease in older adults in a large clinical trial, the company announced Tuesday.
RSV is a common respiratory virus that usually causes mild, cold-like symptoms. But, particularly among young children and older adults, it can sometimes lead to more severe illness, including pneumonia and lower respiratory tract infections.
In the trial, Moderna's vaccine was 83.7 percent effective at preventing two or more symptoms of lower respiratory tract disease from RSV and 82.4 percent effective against three or more symptoms.
Currently, no vaccine against RSV is approved, but Moderna's results are a positive sign, experts say.
"It is really encouraging to see that kind of efficacy," Kristin Moffit, an infectious disease physician at Boston Children's Hospital, tells the Boston Globe's Ryan Cross. "It could have really unbelievable implications for older adults in terms of reducing deaths."
While most RSV infections go away in a week or two, they can also cause more serious health problems, such as lung infections, and lead to hospitalizations. Among adults over 65, RSV is responsible for 60,000 to 120,000 hospitalizations and 6,000 to 10,000 deaths each year.
In recent months, RSV has surged in the United States. Cases overwhelmed children's hospitals in October, in part due to resumed in-person schooling following Covid-19 lockdowns, and peaked in late December, per Time's Alice Park.
In the trial, 37,000 participants from 22 countries—all over the age of 60—received either the experimental vaccine or a placebo. Of the 64 participants who later developed two or more symptoms, nine had received the vaccine and 55 had received the placebo, according to Moderna's statement.
The company didn't identify any safety concerns with the shot, and the most commonly reported side effects were injection site pain, fatigue, headache, muscle pain and joint pain.
As yet, the full data set has not been published in a peer-reviewed journal. Moderna says they will present the results at an upcoming infectious disease medical conference and submit them for regulatory approval in the first half of this year.
Stephen Hoge, Moderna's president, tells Reuters' Patrick Wingrove and Leroy Leo that the company has also started analyzing the vaccine's effectiveness against severe disease and hospitalization.
"We certainly need to see the details and whether there is any evidence for reducing progression to severe disease," Daniel R. Kuritzkes, an infectious disease specialist at Brigham and Women's Hospital, says to the Globe.
Moderna is not alone in developing an injection against RSV. Last year, the pharmaceutical companies Pfizer and GSK announced results from separate trials of RSV vaccines for older adults, writes Ars Technica's Beth Mole. Pfizer's vaccine was 66.7 percent effective at preventing lower respiratory tract disease with two or more symptoms and 85.7 percent effective at preventing more severe illness, per the Wall Street Journal's Peter Loftus. GSK's vaccine was 82.6 percent effective at warding off cases with at least two symptoms and 94.1 percent effective against more severe cases.
The two companies expect the Food and Drug Administration to announce whether their vaccines have been approved in May, per the publication.
In a trial in which pregnant people received Pfizer's injection, the vaccine was 82 percent effective at preventing severe illness in infants for the first three months of their lives, per Ars Technica. Moderna says an early-stage trial testing its vaccine in children is currently underway.
Moderna's RSV vaccine uses the same messenger RNA technology as its Covid-19 vaccine. Scientists are also researching potential mRNA vaccines for the flu, HIV and some cancers, according to Ars Technica.
Hoge tells Reuters it is too early to estimate the cost of Moderna's RSV vaccine, which would be given annually.