See the Founder of Modern Neuroscience's Unique Way of Looking at the Inner Workings of the Brain Through Art
Art meets science in the first U.S. traveling exhibition of Santiago Ramón y Cajal's sketches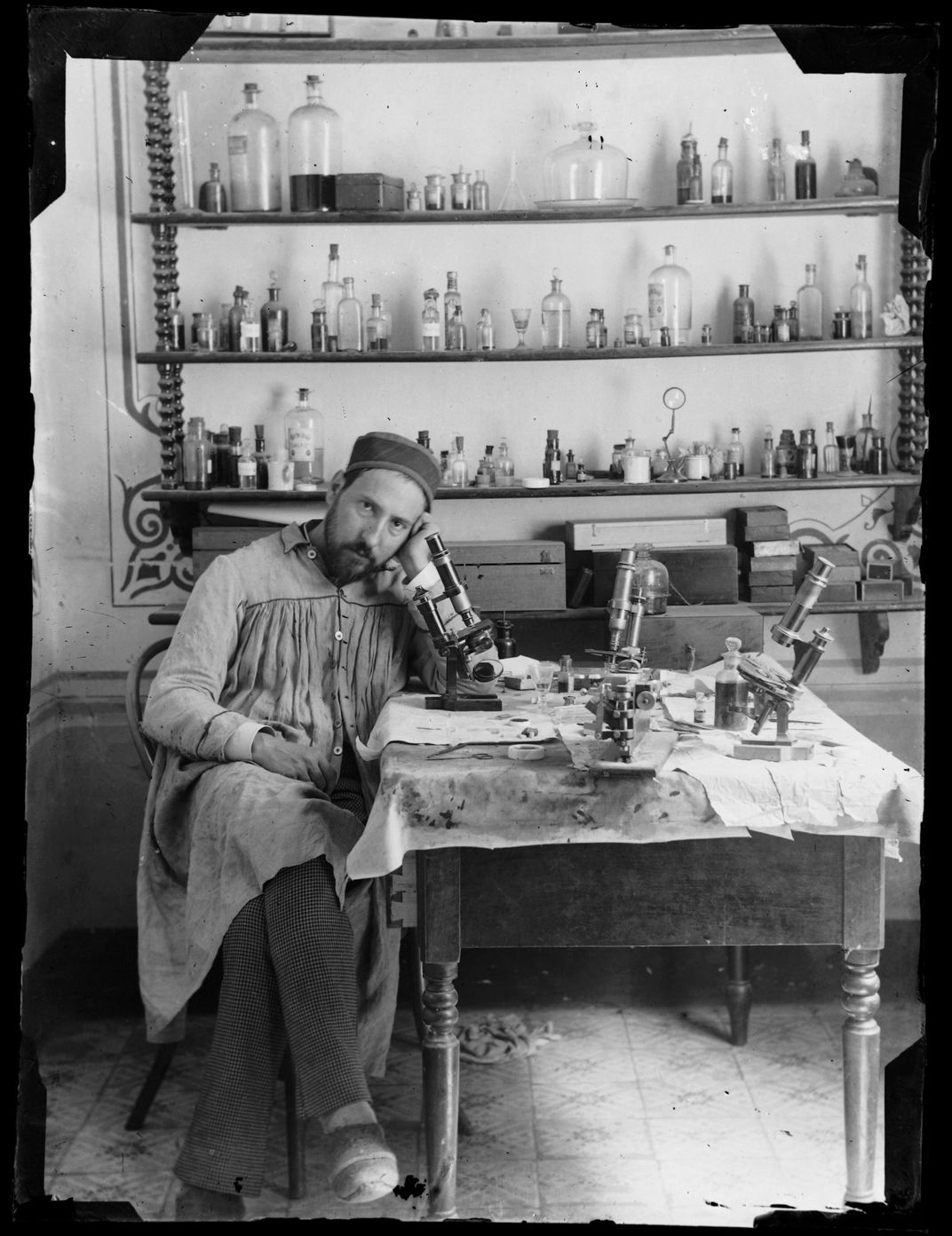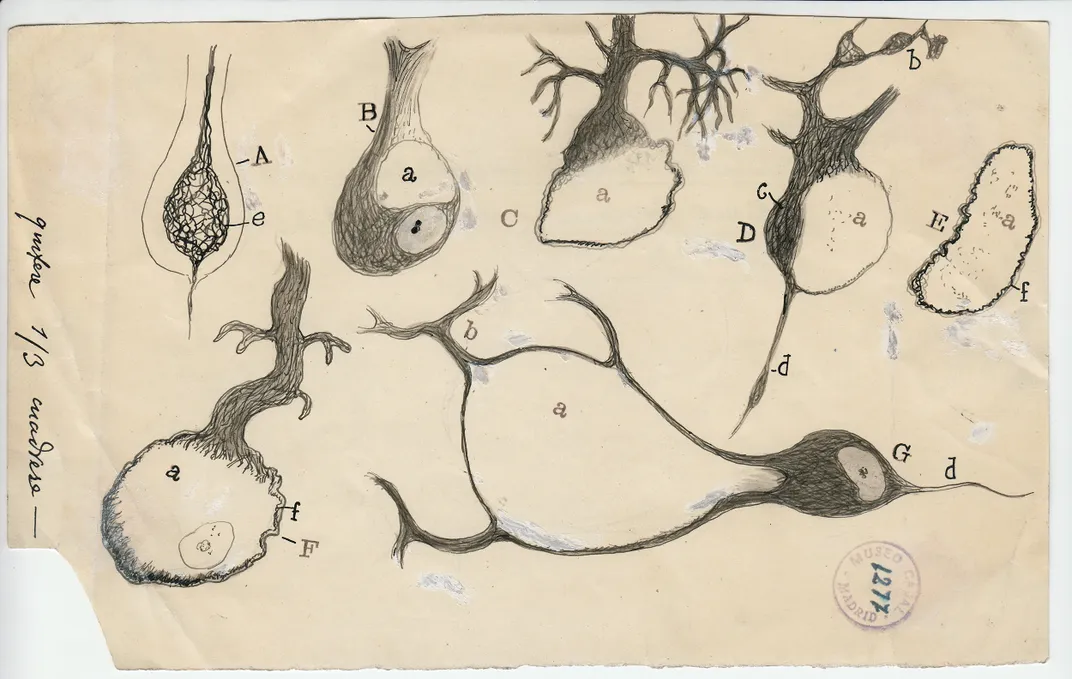 Spanish neuroanatomist Santiago Ramón y Cajal combined scientific research with artful sketches of the human brain.
That worked out pretty well for him—between 1890 and 1933, he created nearly 3,000 ink and pencil drawing, and also jointly won the Nobel Prize in Physiology or Medicine with Italian physician and pathologist Camillo Golgi in 1906.
Considered the founder modern neuroscience, Cajal actually had boyhood aspirations to be an artist. But his father, an anatomy professor himself, put Cajal on the path to pursue medicine instead. Nevertheless, throughout his life, Cajal never stopped drawing. Now, his unique way of looking at the inner workings of the brain through art is the focus of an exhibition at New York University's Grey Art Gallery, reports Allison Meier for Hyperallergic.
The exhibition, titled "The Beautiful Brain: The Drawings of Santiago Ramón y Cajal," features 80 drawings and will run through March 31 before heading to the MIT Museum in Cambridge.
Meier reports this is the first traveling exhibition of Cajal's work in the United States. And most of the works will be on view for the first time outside of Spanish, according to a gallery press release.
In addition to ink drawings, historic medical volumes, a vintage microscope and several computer-aided brain images and video animations are also part of the show.
Cajal's art on display reveals a deep curiosity for science and anatomy, as well as the many hours he spent toiling away behind the microscope.
Importantly, he also used his understanding of imagery to illustrate the central nervous system. By combining the two disciplines he was able to create composite illustrations to show an idea rather than an exact copy of what he saw under the microscope.
Cajal's investigations into the nervous system would later be known as the "neuron doctrine." His theory that the brain is composed of individual neurons, not a single continuous network paved the foundation of modern neuroscience. Solid evidence supporting Cajal's work followed in the 1950s, as Chris Palmer noted in a 2013 article for The Scientist.
If you can't catch the touring exhibition, never fear. In 2017, Eric Newman, a University of Minnesota neuroscientist co-edited a book about Cajal with colleagues Alfonso Araque and Janet M. Dubinsky​​. Titled The Beautiful Brain: The drawings of Santiago Ramón y Cajal, it serves as a companion to the new show and captures Cajal's more than five decades of work in print.
"He was a genius and a great scientist, who was able to see things others could not," says Newman, summing up Cajal's legacy in an interview with Marissa Fessenden​ of Smithsonian.com last year.