Everything Important Happened to You Between 11 And 30 — Or, At Least, That's What Your Brain Wants You to Think
In a recent study, researchers confirmed that people tend to think that the most important world events happen when they're younger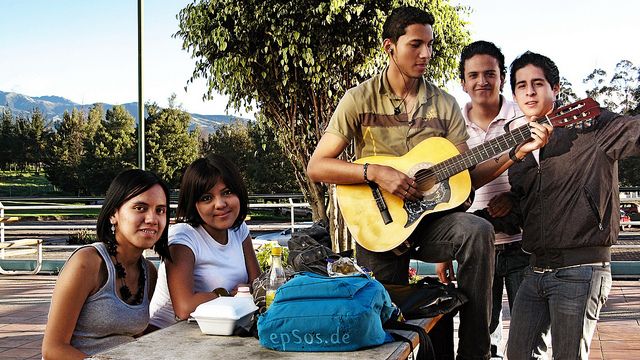 Looking back at their lives, people tend to feel like the biggest, most important things happened early on. In fact, that feeling is so common that psychologists have a name for it: youth bias. 
In one recent study, researchers confirmed that people tend to think that the most important world events happen when they're younger. They asked 200 people in the United States to imagine a hypothetical baby that is representative of their culture. Then they read the following: "…throughout this person's life, many important public events will take place, both nationally and internationally, such as wars, the deaths of public figures, and sporting events. How old do you think this person is likely to be when the event that they consider to be the most important public event of their lifetime takes place?"
According to Christian Jarrett at Research Digest, this question is intentionally worded to "tap people's beliefs about the subjective sense of when the most important public event is likely to occur in a lifetime." And people took the bait. Most of the study participants said that the theoretical baby would think that the most important events happened when he or she was between the ages 11 and 30.
The researchers also polled a second group of 198 people who were also asked to imagine an infant, and then asked "… how old do you this person is likely to be when the most important public event of their lifetime takes place?" This time, no mention of how important people consider events—this was supposed to be the objective occurrence of important events. But even without priming, participants were more likely to say that these events happened between the ages of 11 and 30. 
Of course, world events are equally likely to occur when someone is 12 as when they're 92. "The youth bias holds that the most notable experiences of one's life, whether private or public, occur in young adulthood," write the researchers. But that's not accurate. Still, just try telling that to anyone in the midst of reminiscing about all the things that happened "back in their day." Just as many—if not more—important events might be going on right this minute. But the older we get, the less our brains care.