The Eurovision Song Contest Rocks Europe This Week. Here's How It All Got Started
It was the idea of the European Broadcasting Union, who wanted to put the relatively new technology of television through its paces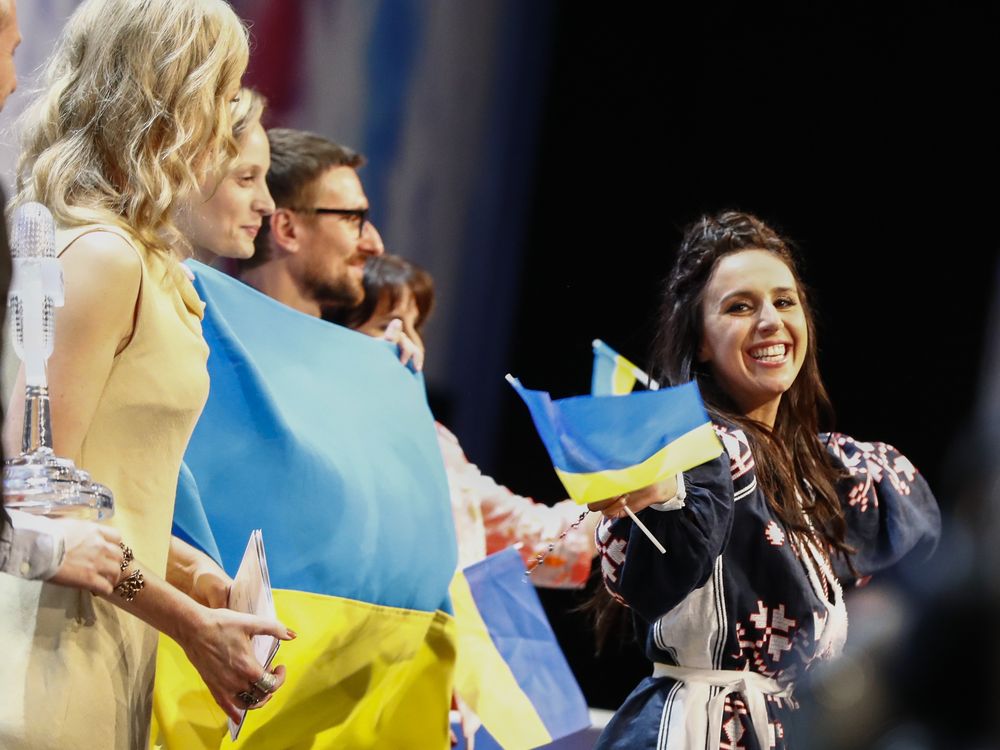 Eurovision. It's a singing contest that grabs the attention of Europe and the world every year–and not just for the amazing/hard-to-parse performances.
Although the contest was started with the intent of creating a television spectacle, it's about more than just the music—it's about the state of political relationships in Europe. "Eurovision has always been as much about geopolitical drama as it has been about music," writes Francis Robinson for Politico. "That's what keeps linguists, diplomats and political junkies as glued to their television sets as fans of treacly pop."
Unlike, say, American Idol, or the Sanremo Music Festival in Italy that inspired the European song contest, Eurovision competitors are from different countries that have extremely long political histories with each other. At times, these histories have included wars, invasions, and just general awkward-neighborliness. That means that even though contest rules ban "lyrics, speeches, gestures of a political or similar nature," stuff tends to come up.
Over the years, different countries have been denied entry or disqualified, Robinson writes, while some countries have chosen not to compete. Last year's winner created tension with the politically-charged "1944."And the question of how much a Eurovision entry actually represents the language and culture of the country who entered it is ever present, Robinson writes.
But the inventors of Eurovision saw it as unifying, not dividing. And they saw it as an opportunity to test the relatively new technology of television. According to the Eurovision website, Marcel Bezençon of the European Broadcasting Union designed the contest to test what could be done with live television broadcasts. The first large-scale live TV broadcast took place in September 1951 in the United States, so in May 1956, what Eurovision was attempting was state of the art.
Seven nations participated in the first Eurovision—Belgium, France, Germany, Italy, Luxembourg, Netherlands and Switzerland—with Switzerland winning. "With a live orchestra, the norm in the early years, and simple sing-along songs on every radio station, the Contest grew into a true pan-European tradition," the website notes.
But from a one-night event, "the contest has grown into a week-long spectacle involving preliminary rounds of competition among representatives of more than 20 countries in Europe, the Middle East, North Africa and the former Soviet Union," writes History.com.
The contest has changed in other ways too. Early on, Eurovision's website notes, participants were required to sing in the national language of their country. But, of course, judges didn't always speak that language—meaning contestants often chose songs like "Boom Bang a Bang" and "La La La," which had choruses that made their meanings perfectly clear without the use of words, to maximize their chances of winning.
In 1973, though, after the language use rules were relaxed, international-superstars-to-be ABBA won Eurovision with "Waterloo," which is in English. It was also a political song in its own way, using the Napoleonic Wars as a metaphor for a rocky romance.
Although the language rules have changed over the years, along with the voting rules and the structure of the contest (semi-finals like the one taking place tonight were added in 2004 to accommodate a growing number of countries who wanted to join), Eurovision remains a spectacle that millions of people across the world tune into again and again.