Have Archaeologists Finally Found Emperor Nero's Lost Theater?
Ahead of a planned luxury hotel, excavations have revealed what may be the ruins of the venue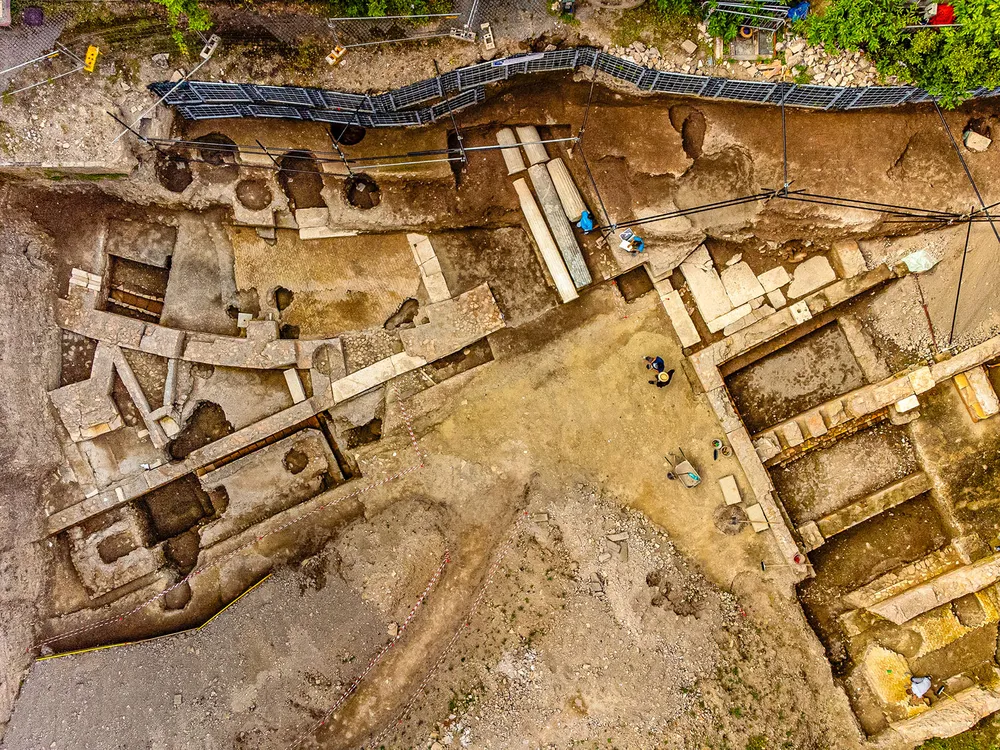 Archaeologists working near the Vatican think they may have found the remains of a theater built by Roman Emperor Nero in the first century C.E. Roman historians had documented the theater's existence—but until now, researchers hadn't located it, according to the London Times' Philip Willan.
As archaeologists excavated to make way for a new Four Seasons hotel at the 15th-century Palazzo della Rovere, they began to uncover "exceptional" finds, says Daniela Porro, the special superintendent of Rome, per ABC News' Phoebe Natanson and Patricio Chile.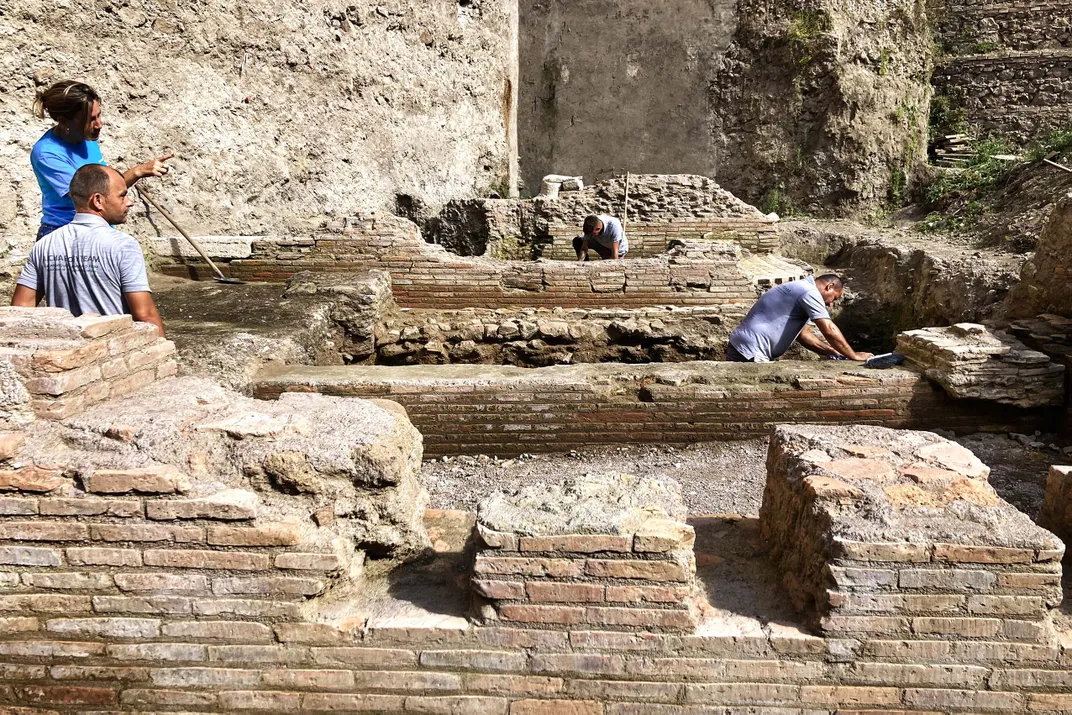 The dig, which began in 2020, has turned up stucco walls adorned with gold leaf and rare African marble columns, indicating an imperially commissioned building, as well as stamps on bricks that date the structure to the mid-first century C.E., reports the New York Times' Elisabetta Povoledo. In addition to the structure, the team has also unearthed hundreds of artifacts from past centuries.
"It is a superb dig, one that every archaeologist dreams of," Marzia Di Mento, the archaeologist in charge of the excavation, tells CNN's Barbie Latza Nadeau. "Being able to dig in this built-up, historically rich area is so rare."
Pliny the Elder described the lavish theater as "large enough to satisfy even Nero's desire to sing before a full house." Other Roman historians shared a certain distaste for the emperor, who was said to have "calmly [plucked] the strings of a lyre" while Rome burned, as Smithsonian magazine's Joshua Levine wrote in 2020. However, some historians believe Nero's tyrannical exploits and debauchery may have been exaggerated after his rule.
"Nero was a great governor and responsible for important economic reforms, including a reform of the currency," Alessio De Cristofaro, one of the archaeologists who oversaw the excavation, tells the London Times. "His theatrical performances were not just a self-representation of power but an attempt to mold society."
Identifying the unearthed building as Nero's theater is a "reasonable" theory, but it's "too soon" to be certain, Alessandro Viscogliosi, a scholar of ancient architecture at La Sapienza University in Rome, tells the New York Times. "If they continue digging, and we find the seats," he says, "then we'll be certain."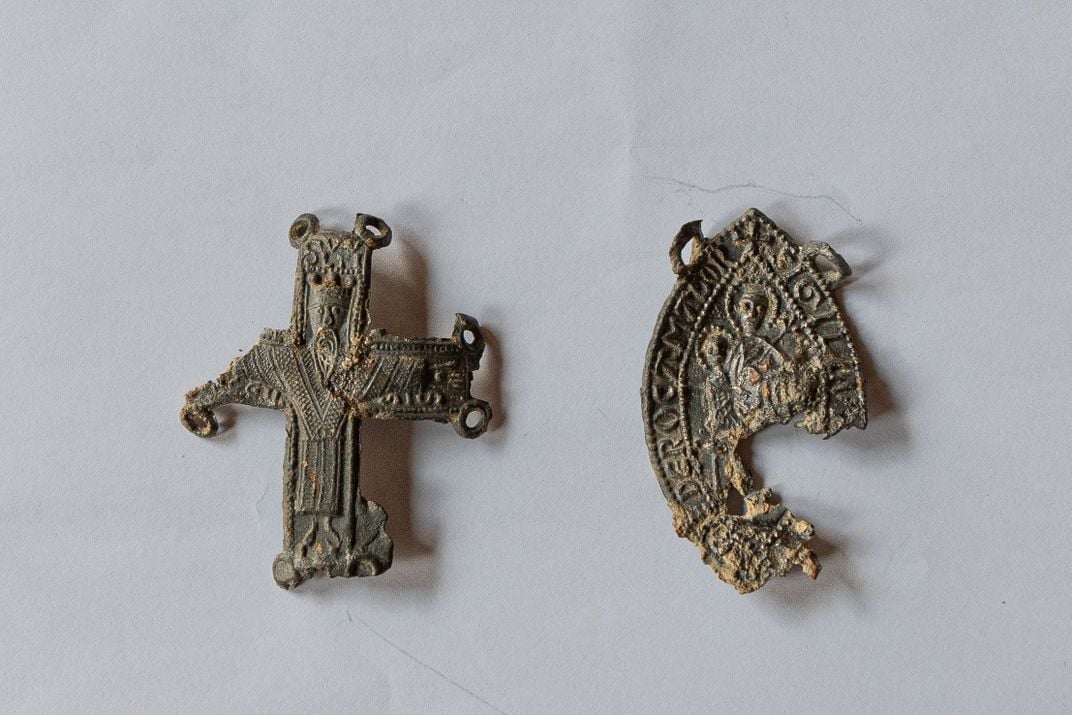 Eventually, once archaeologists have finished digging, they will rebury the site in order to protect it, Di Mento tells the London Times. Already, the elements have started to damage the structures that have been unearthed. 
Researchers will continue to examine the artifacts recovered from the dig, which include medieval glass goblets, cooking pots, coins and bits of musical instruments, as well as bronze amulets worn by religious pilgrims and tools used to make rosary beads, per CNN.
"It will take years to study everything," Di Mento tells the
New York Times
.