Dracula's Castle Is for Sale
Bran Castle can be yours for a rumored $80 million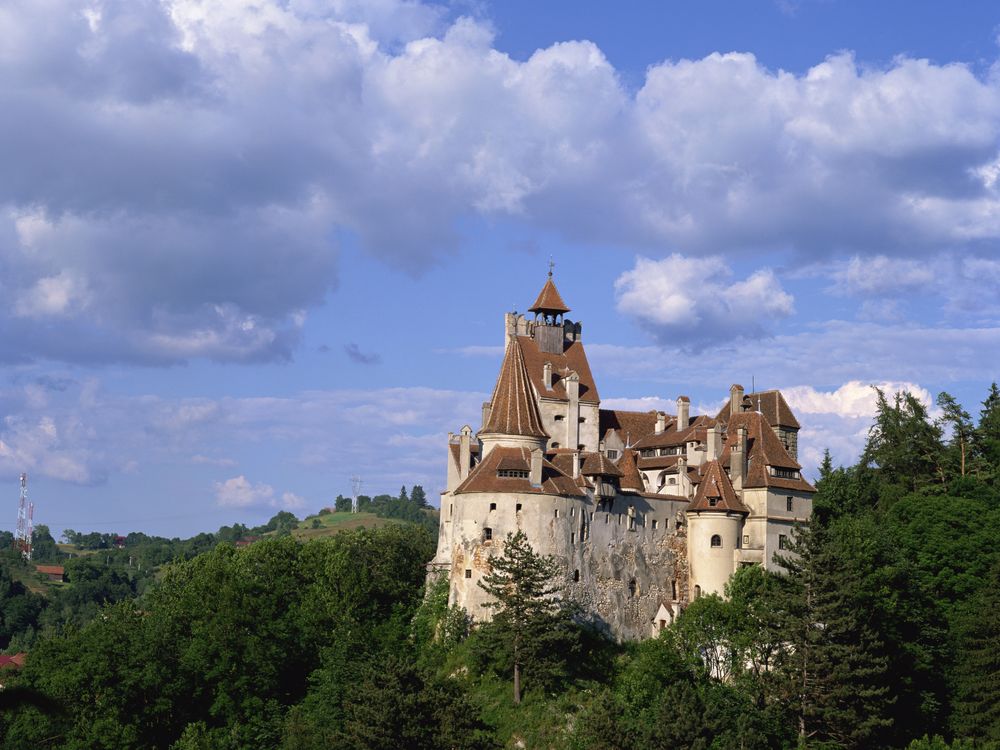 Bran Castle, a 12th century fortress perched atop a hill in central Romania, is for sale. The castle is popular tourist destination—thanks to its most famous (but fictional) resident, Count Dracula. The current owners, however, are getting older, the Telegraph reports, and hope to hand over the reins to a Dracula- and history-loving visionary who can breathe new life into the place. 
The castle is full of historical stories and not just the fictional kind. Indeed, as Smithsonian has written, Bram Stoker, who set his novel Dracula there, never even bothered to visit:
English libraries provided all the maps and reference books he needed. His ghoulish imagination did the rest. Count Dracula, he of the "hard-looking mouth, with very red lips and sharp-looking teeth, as white as ivory," inhabited "a vast ruined castle, from whose tall black windows came no ray of light, and whose broken battlements showed a jagged line against the moonlit sky."
In real life, the castle has been home to Saxons, Hungarians and Teutonic knights, the Telegraph reports, and, perhaps, to the infamous Vlad the Impaler (Dracula's inspiration), who might have been briefly held prisoner there in the 15th century. Eventually, Bran Castle fell into the hands of Romania's royal family and was seized by the government in 1958. When the Ceausescu regime fell, the buiding once again came into possession of the remaining royal heirs, who have been tending to it ever since.
Now well into their 70s, however, the owners are looking for a buyer who will continue their vision of maintaining and growing "the largest and most significant attraction in Romania," they told the Telegraph. Herzfeld and Rubin, the New York City-based law firm that's handling the sale, hasn't publicly revealed the asking price,—but rumor has it that the Romanian government had the first right of refusal, at a price tag of $80 million.