Hundreds of Dogs Across the U.S. Are Falling Ill With Unknown Respiratory Illness
Researchers are not sure whether a virus or bacteria is causing the pets' ailments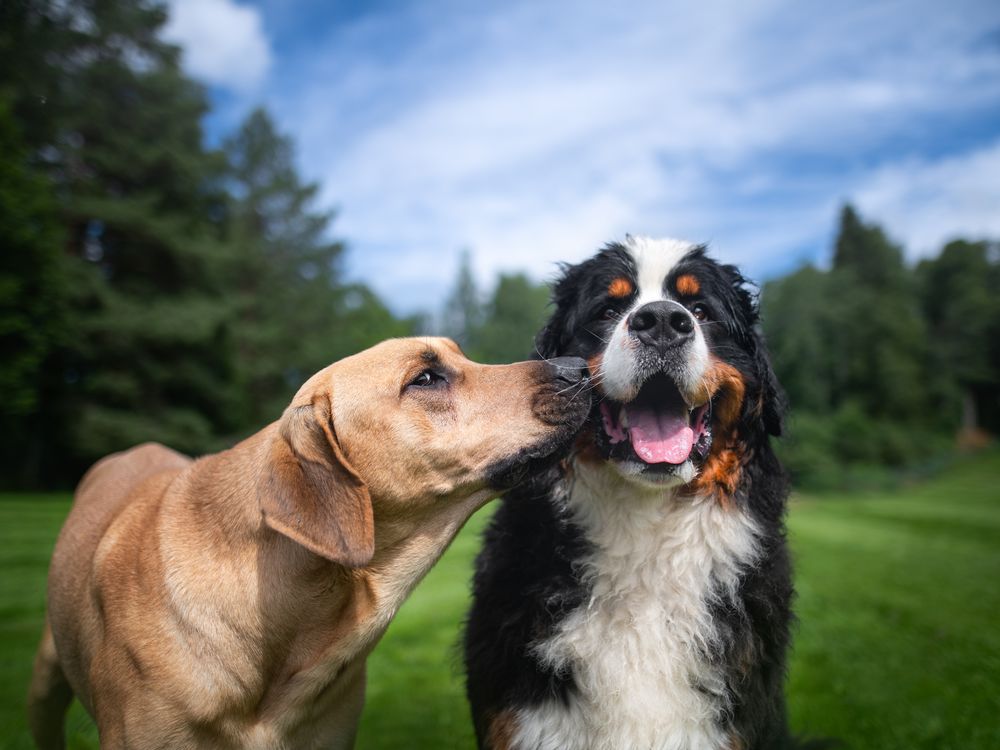 Dogs in a handful of states across the country are coming down with an unknown respiratory illness that has been fatal in some instances, Today.com's Maura Hohman reports. Cases have been reported officially or anecdotally in Oregon, Colorado, New Hampshire, Massachusetts, Rhode Island, California, Indiana, Illinois, Washington, Idaho, Georgia and Florida. Veterinarians tell the New York Times' Rebecca Carballo that they've seen more dogs with these symptoms in the past few months, although Stephen Kochis, chief medical officer for the Oregon Humane Society, says they are "not seeing an uptick in respiratory disease outside of the ordinary expectation for pets that would get respiratory disease." Experts are unsure what is causing the illness.
In Oregon, where the largest number of cases have been reported since the middle of August, the state's veterinary medical association reports that symptoms have fallen into three categories: respiratory illness lasting 6-8 weeks that either doesn't respond or doesn't respond well to antibiotics, chronic pneumonia that also doesn't respond well to antibiotics and pneumonia that quickly becomes severe.
Kurt Williams, laboratory director of the Oregon Veterinary Diagnostic Laboratory at Oregon State University, isn't sure if the illness is caused by a virus or bacteria or if it's even an infection. "I'm open to it being either, and I'm open to it being something we're not even thinking about," Williams tells the Times.
Gina Ketting, a veterinarian at VCA Alameda East Veterinary Hospital in Colorado, said in a TODAY segment on Monday that she's seen "a plethora of these infections and it's concerning … we are using our isolation ward heavily with all of these infections."
Williams tells Devi Shastri of the Associated Press that while dogs have died, it's unclear how many since there isn't a clear way to define or test for the illness. A veterinarian in Colorado tells Today.com that her hospital has seen nearly 30 dogs with the symptoms of the illness since mid-October and that four or five dogs have died.
Veterinarians are recommending that pet owners can protect their dogs by reducing contact with a large number of unknown dogs or sick dogs, keeping sick dogs at home and getting them medical attention, keeping dogs away from communal water bowls and seeking professional advice about vaccinations.
"It would be prudent, first and foremost, to make sure your dog is fully vaccinated," Williams tells FOX 12 Oregon. The Oregon Veterinary Medical Association recommends dog owners be cautious rather than worried.
"Don't panic," Williams tells the AP.
Labs across the country have been sharing their findings as they study what could be causing the illness. "We are actively learning about this illness, its causes, transmission and potential treatment measures to protect our beloved pets," Amanda Cavanagh, a veterinarian at Colorado State University, says in a statement.