Digital Mannequins Are Replacing Human Models in Clothing Catalogs
Now, fashion retailers are skipping the flesh and bones, and putting their clothes on digitally rendered mannequins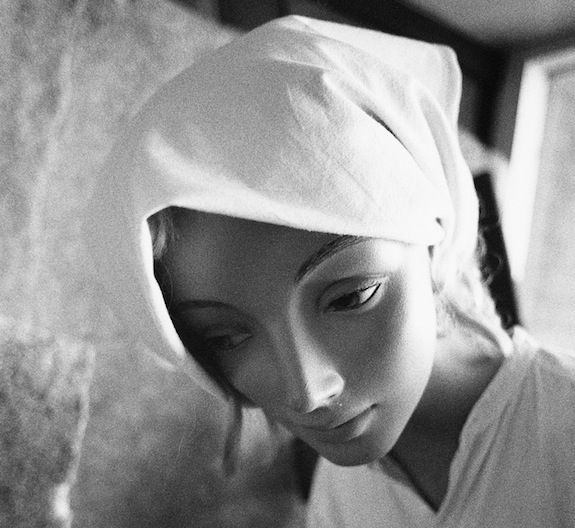 Finding work as a model is tough. If you learn anything from America's Top Model, you know that competition is fierce, nobody is there to make friends, and there's a lot of crying. But now, models are competing for catalog gigs with computers, too. Retailers are skipping the flesh and bones in fashion photo shoots and putting their clothes on digitally rendered mannequins. The Wall Street Journal reports:
The firm behind the technology is a Stockholm-based startup named Looklet, in which Vente-Privee now holds a financial stake. To create the virtual models, Looklet photographs their flesh-and-blood counterparts, breaking down the photos into arms, legs and faces, as well as smaller body parts like eyes and hair. Separately, it shoots articles of clothing on a mannequin. The people and apparel photos are entered into software where designers can mix and match them into combinations of hairstyles, skin tones, body postures, clothing combinations and even facial expressions.
The results are pretty convincing. So convincing, that H&M's customers were shocked to find out that the models weren't real.
H&M bought into the technology early. Its fake models turned out to be too convincing. Last year, it came under fire for not disclosing that the models weren't real because, in theory, using faux people puts added pressure on women and men to look unrealistically flawless. Eating-disorder organizations criticized what they called unnecessary use of fake models, while bloggers told readers to sign letters urging H&M to use real models.

H&M, which said it never concealed its use of virtual mannequins, sees advantages to the technology. "It's a way for us to show our products from various angles in the same way that we show our outfits on display dolls in stores," spokeswoman Camilla Emilsson-Falk said.
Using this technology is saving firms something like 20 percent per item, according to Ilan Benhaim, the co-founder of retail store Vente-Privee that uses these digital mannequins. As of right now, the mannequins don't extend to children or plus-sized models, but they will. Of course, the models are based on real humans, who still get paid, but you only need a few living models, to make an army of mannequins.
More from Smithsonian.com:
"A Seemingly Extraterrestrial Mannequin in a Storefront Window."
Mannequins Blanketed by the Midnight Darkness