Dictionary.com Adds More Than 300 New Words
Additions like "digital nomad," "anti-fat" and "liminal space" reflect the dynamic nature of the English language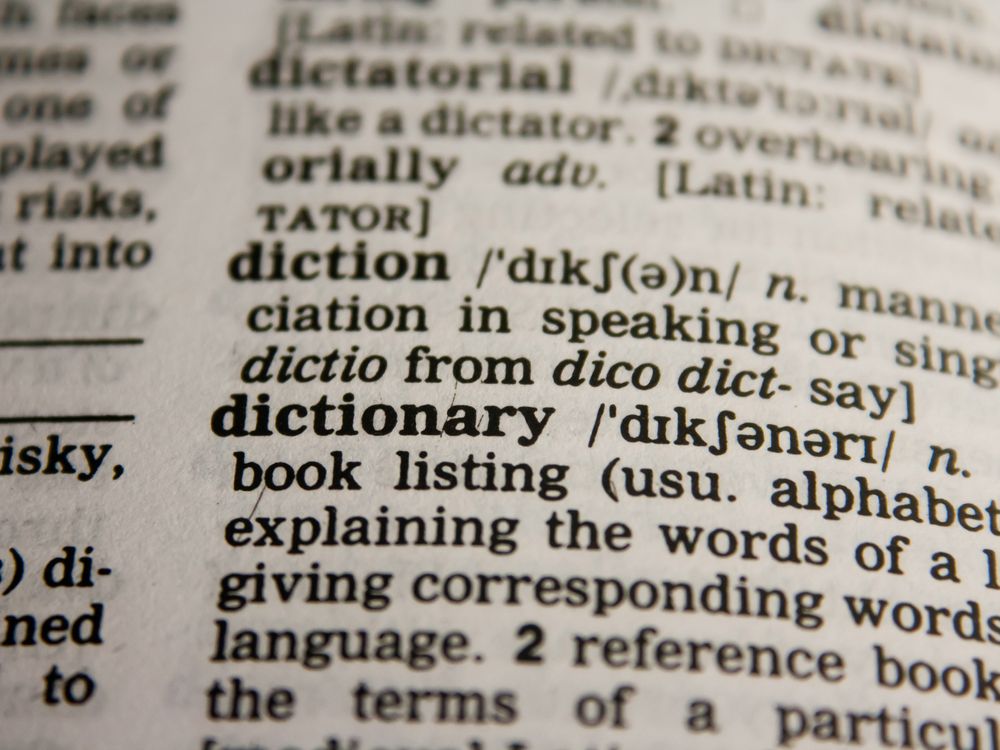 As the English language evolves, dictionaries are always trying to keep up. 
Last week, Dictionary.com unveiled its latest update, which includes new words like "antifragile," "forever chemicals," "anti-fat" and "liminal space," as well as new and revised definitions for existing words already in its online catalog.
As Nick Norlen, a senior editor at Dictionary.com, explained in the February 28 announcement, the decision to add a new word to the dictionary is "not an endorsement, but rather a documentation of its use in the real world."
"Our mission is to be descriptive—we work to describe and document language as it is really used (not just how we or others may want it to be used)," he writes.
All told, Dictionary.com added 313 new entries and 130 new definitions. This update also involved revising 1,140 existing definitions.
The changes encompass a wide variety of topics, ranging from geography to popular culture. And as Kevin Hurler writes for Gizmodo, many of them reflect just how much time we spend online. Take "digital nomad," a new addition defined as "a person who works remotely while traveling for leisure, especially when having no fixed, permanent address." People have been working while traveling for years, but this practice became even more pronounced during the Covid-19 pandemic, when many professionals discovered the newfound freedom of remote work.
Another internet-related addition is "petfluencer," or "a person who gains a large following on social media by posting entertaining images or videos of their cat, dog or other pet." On platforms like TikTok and Instagram, savvy users are making money this way.
"It's not surprising to me that this new digital context of our lives is necessitating a new kind of language," John Kelly, senior director of editorial at Dictionary.com, tells CNN's Harmeet Kaur.
Some updates reflect new ways we describe harmful behaviors, like "rage farming," which entails "provoking political opponents, typically by posting inflammatory content on social media, in order to elicit angry responses." Others cover identity, relationships, sex, slang, politics and health. A slew of updates even include terms related to bread.
Many of these words aren't new, Kelly tells CNN. Officially adding them to the dictionary simply indicates they've gone mainstream.
Dictionary.com also updated the spelling of certain words. For example, "anti-Semitism" is now "antisemitism." The definition did not change—it's still "discrimination against or prejudice or hostility toward Jews"—but the new spelling reflects many Jewish groups' "widely preferred" spelling of the word, which many major publications have also adopted into their style guides, Norlen writes.
How does Dictionary.com decide which new words and definitions to add to its pages? The platform's lexicographers will add a new entry if a word meets four specific criteria: a lot of people use it, those people use it in roughly the same way, it has staying power and it's useful for a general audience.
Right now, people are using lots of new words—and using existing words in new ways—as they try to navigate a complex web of current events and issues ranging from inflation to artificial intelligence. 
As John Kelly, senior director of editorial for Dictionary.com, says in a statement, the "sheer range and volume of vocabulary captured in our latest update … reflects a shared feeling that change today is happening faster and more than ever before."