Diaries of Holocaust Architect Heinrich Himmler Discovered in Russia
The man who designed the Nazi concentration camps switched easily between recording domestic life and mass murder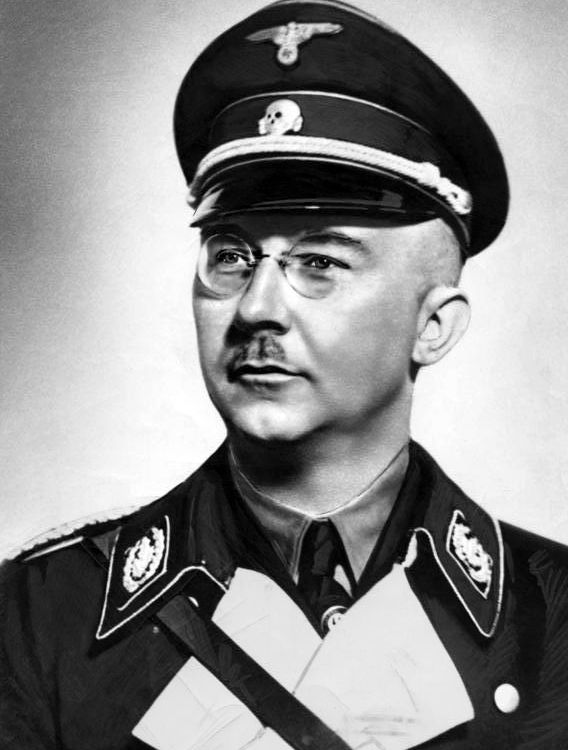 At the end of World War II, the Red Army grabbed documents and souvenirs from German military installations around Berlin. Much of that material was placed in military archives behind the Iron Curtain and was inaccessible to researchers from the West. But in recent years, the Russians have opened some of their archives and digitized many of their documents. Recently, one set of documents of particular importance came to light: 1,000 pages of diary entries from Heinrich Himmler, considered Hitler's number two and the architect of the Holocaust.
According to Ben Knight at Deutsche Welle, the diaries were discovered in Russian military archives in Podolsk, a suburb of Moscow in 2013. The typed diary entries were put together each day by Himmler's assistants. Knight writes that the new discovery covers the years 1937-1938 and 1944-1945. A previous diary covering 1941-1942 was discovered in 1990. These new documents are slated for publication by the Moscow-based German Historical Institute next year.
But journalist Damian Imoehl got an early look at the documents, excerpts of which he recently published in the German magazine Bild. Many British newspapers have translated these excerpts that paint a chilling picture of a man who easily blended domestic life with acts of mass murder.
"The most interesting thing for me is this combination of doting father and cold-blooded killer," Imoehl tells David Charter at The Times of London. "He was very careful about his wife and daughter, as well as his affair with his secretary. He takes care of his comrades and friends. Then there is the man of horror. One day he starts with breakfast and a massage from his personal doctor, then he rings up his wife and daughter in the south of Germany and after that he decides to have 10 men killed or visits a concentration camp."
On the surface, many of the events recorded seem mundane. But when lined up next to historical events, Himmler's snack breaks and calls to his family are repugnant. In one instance, Ofer Aderet at Haaretz reports, the diary records that Himmler ordered that new guard dogs be placed at Auschwitz that could rip people "to shreds." Another day's entry, Martin Phillips at The Sun reports, casually mentions that Himmler flew to Poland, ate lunch in an airport hotel, then toured the SS Sonderkommando at the Majdanek concentration camp.
The Sonderkommando were units of prisoners forced to dispose of the bodies at concentration camps, as Phillips points out. Himmler was there to see a new diesel-powered gas chamber in action, but no new prisoners were scheduled to arrive that day. So he waited while guards rounded up 400 Jewish women and girls from the nearby Lublin ghetto for a demonstration. Later that night, Himmler attended a banquet held in his honor.
One page that James Rothwell at The Telegraph notes, records when Himmler was informed that some police officers in Poland were refusing to fight for their Nazi occupiers. The last entry for the day states "9-10 pm: Orders all ten officers be executed and their families sent to concentration camps before going to bed."
For historians, the diaries are a big find. "The importance of these documents is that we get a better structural understanding of the last phase of the war," Nikolaus Katzer, director of the German Historical Institute tells Rothwell. "It provides insight into the changing role of Himmler and insight into the SS elite and overall the entire German leadership."
Himmler was captured by British soldiers in Berlin in May 1945. He killed himself using a secret cyanide capsule before he could be interrogated. His body was buried in an unmarked grave that has not been revealed to this day.