A Painting Stolen in a Heist 30 Years Ago Has Returned to Glasgow
After vanishing without a trace in 1989, "Children Wading" appeared at an auction house in England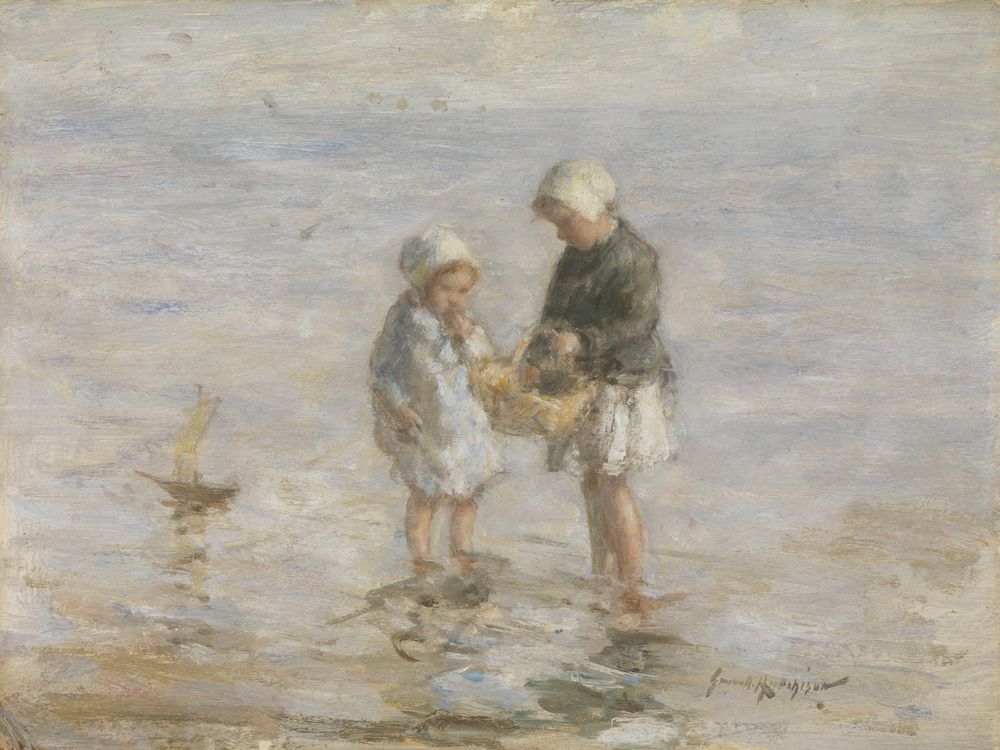 On a winter night in 1989, thieves made their way into Scotland's Haggs Castle Museum of Childhood, sneaking away with multiple artifacts and artworks. For more than 30 years, the loot remained missing, having vanished without a trace.
Then, last year, one piece showed up at an auction house in England.
Children Wading, painted by Scottish artist Robert Gemmell Hutchison, was set to appear in an estate sale at Tennants Auctioneers in North Yorkshire. Before the sale, the auction house cross-referenced the painting with the Art Loss Register, a database that tracks lost and stolen art, which revealed the work's past. The discovery was first reported by BBC Radio 4's Front Row program.
The painting's sellers were unaware that it was stolen. When they learned of its history, they agreed to send it back to Scotland.
"We're delighted to have a work returned, even though the theft was a very long time ago," says Duncan Dornan, head of Glasgow Life Museums, to BBC News' Carolyn Atkinson. "The pain of it still persists—and there's a loss to the public in Glasgow. We were sorry to lose it and delighted to be able to recover the work subsequently, using the Art Loss system."
After so many years, determining how and when it ended up in the estate's possession will likely be "impossible," as James Ratcliffe, director of recoveries at the Art Loss Register, tells the New York Times' Isabella Kwai.
Children Wading depicts two young girls, Mary Watt and Lorna Galloway, frolicking in the surf in the Scottish town of Carnoustie during the summer of 1918. It had been in the Art Loss Register's database since around 2014, when Glasgow Museums added several records of missing items, hoping the system could eventually track them down, per BBC News.
The work returned to Glasgow over the summer, a museum spokesperson tells the Times, though it won't be displayed in a museum. (The Museum of Childhood closed many years ago.) It will, however, be accessible to the public on tours of the Glasgow Museums Resource Center, where items in the museums' collections are stored when they're not on view.
"It's very satisfying to see your work wrongly taken from a public collection returning to the collection," Dornan tells BBC News. "It is both good that the work returns to the people who want it, and makes it available for the public to enjoy."