A Decade Ago, the Hashtag Reshaped the Internet
From humble origins, this ancient punctuation mark has gained new life as a symbol to connect us all on social media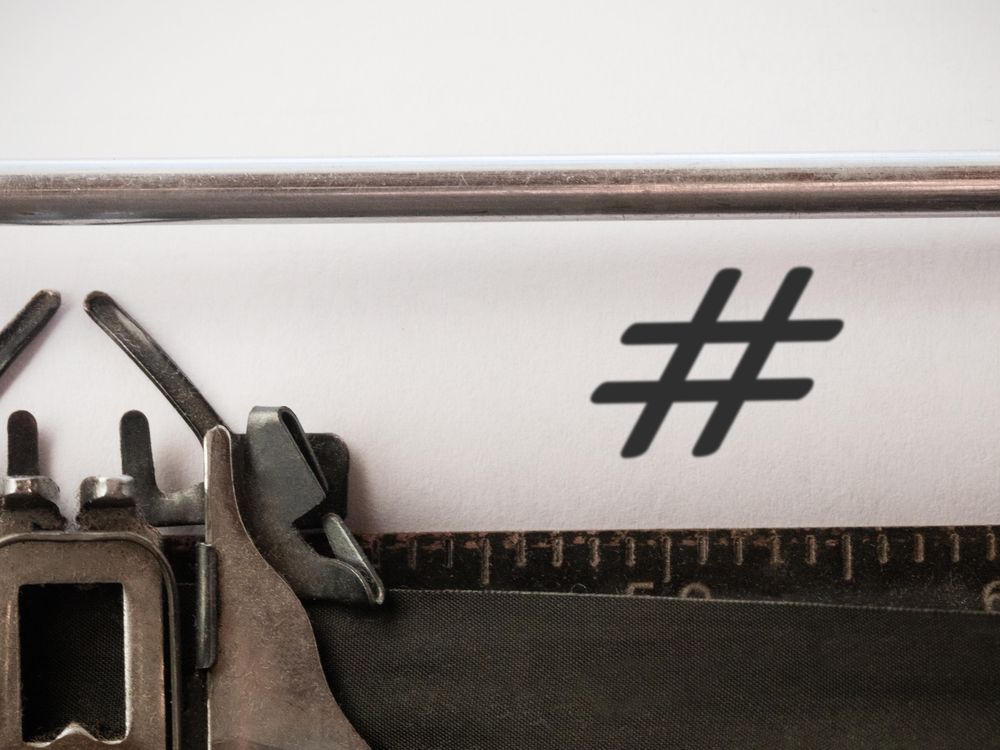 The fledgling social media site Twitter was just over a year old on August 23, 2007, when technology developer and self-described "hash godfather" Chris Messina suggested using the pound sign as an indicator to group tweets around a common name.
"[H]ow do you feel about using # (pound) for groups. As in #barcamp [msg]?" he tweeted his followers.
how do you feel about using # (pound) for groups. As in #barcamp [msg]?

— ⌗ChrisMessina (@chrismessina) August 23, 2007
Two days later, Messina expanded on the idea in his blog, Factory Joe, explaining, "I'm...interested in simply having a better eavesdropping experience on Twitter."
A writer named Stowe Boyd was the first to tweet in favour of the concept. 
"I support the hash tag convention: http://tinyurl.com/2qttlb #hashtag #factoryjoe #twitter," he wrote that same day, the first time the # was termed hashtag on Twitter.
I support the hash tag convention: http://tinyurl.com/2qttlb #hashtag #factoryjoe #twitter

— Stowe Boyd (@stoweboyd) August 25, 2007
From its humble origins ten years ago, Messina's idea gave new life to the number sign or pound sign as it was once called, positioning the hashtag to become an indelible symbol of the social media world today.
The punctuation mark is no recent invention. It is believed to date back to Roman times as writers scrawled the abbreviation "lb" over and over again, adding a line above to indicate it was a contraction for the word "libra pondo" or "pound in weight," Anoosh Chakelian notes in a history of the hashtag published in the New Statesman in 2014. As typewriters took over from scribes, the symbol began to also be used as a generic symbol for numbers (don't forget your #2 pencil), and later made its way to touch-tone telephones, Chakelian writes.
But when Messina first introduced the hashtag on Twitter, it was not warmly received by the social media site. In 2013, Messina told the Wall Street Journal's Elana Zak that Twitter purportedly told him that "these things are for nerds" and it wouldn't be adopted widely.
Twitter was wrong. A devastating fire in San Diego County in the fall of 2007 saw the first widespread use of the hashtag #sandiegofire to allow users to easily track updates about the fire in their Twitter feeds. By 2009, the hashtag became a central part of the turbulent protests responding to the 2009 presidential election in Iran, which some dubbed as the Twitter Revolution. That year Twitter officially adopted the hashtag it had once spurned, adding hyperlinks so users could click on a hashtag to instantly search other tweets using that phrase, reports Elizabeth Grenier for Deutsche Welle.
Other movements have since taken up the hashtag and used it to great effect, ranging from the 2010 Tea Party movement of conservative populists, who have rocked American politics to the Black Lives Matter movement of activists who protest police violence against African Americans. Today, roughly 125 million hashtags are used every day, reports Brett Molina for USA TODAY. Other social media sites like Instagram and Facebook have adopted the hashtag, too, making it a near universal internet symbol in just a decade.
Some of the most popular hashtags today include the ubiquitous #ThrowbackThursday or #TBT for flashbacks posts, as well as #FollowFriday or #FF, where users recommend other users to follow, reports Diana Bradley for PR Week.
And of course, Twitter has a hashtag to celebrate the anniversary of the hashtag: #hashtag10.