Deadly Flooding Hits Brazil Two Days Before World Cup Begins
Flooding in southeastern Brazil has killed at least nine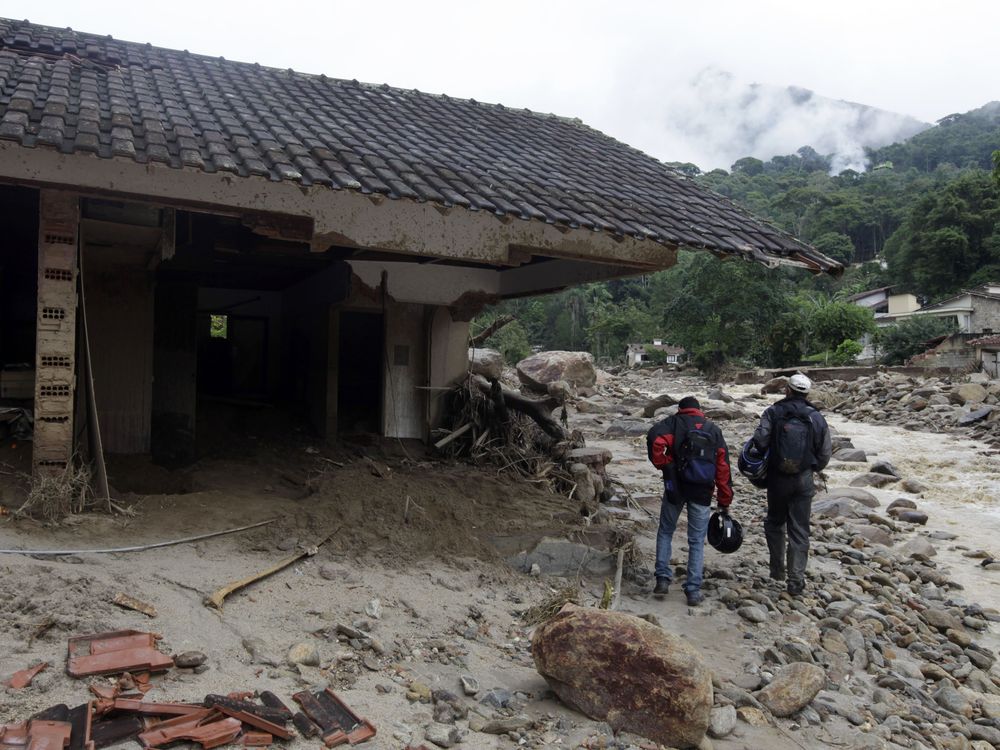 In two of Brazil's southern states, Paraná and Santa Catarina, heavy rainfall over the weekend caused widespread flooding that has so far killed nine people, destroyed 5,000 homes and forced 77 towns to declare a state of emergency. The Civil Defense Department of Santa Catarina, says Al Jazeera, is warning that more flooding and landslides may be on their way, a nerve-wracking proposition for local residents, but also for the throngs of people headed to the region for the 2014 World Cup, which begins on Thursday.
The 2014 World Cup is being hosted at 12 cities spread across Brazil, but one of those cities is Curitiba, a city of 1.7 million located in Paraná state. Curitiba is located 185 miles from the worst of the flooding, says Agence France-Presse, but the Associated Press says that authorities in the city are still on alert as the city's two rivers continue to flow at "dangerous levels."
The impending start of the World Cup has drawn international attention to the devastating flooding, but floods like this one are also not totally out of the ordinary for Brazilians.
Just this past January 14 people died when rain pounded Paraná and neighboring São Paulo state. Last year more than 40 people died and 70,000 were forced to evacuate because of flooding that hit in the nearby states of Espírito Santo and Minas Gerais. Widespread and deadly flooding also hit southeastern Brazil in 2012, and in 2011 a particularly tragic event killed at least 611 people.
The current floods do stand out a little bit, though: these previous events all took place at the height of the Southern Hemisphere summer, the traditional rainy season for southeastern Brazil. The winter months, from May to August, are usually the dry season.
Bringing crowds of people into the region for an event like the World Cup will put massive strains on the region's infrastructure. Theoretically, that added factor could make any further flooding even more dangerous. This is an example of what happens when largely normal (though extreme) weather events overlap with one-time, manufactured events. Heavy rainfall in Brazil is as surprising as the heat wave that toyed with the most recent winter Olympics in subtropical Sochi. 
While continued flooding may pose a risk to World Cup fans and workers, this is a problem that's much bigger than this one event. Widespread, deadly flooding is a regular part of life for those living in southeastern Brazil—a reality that is likely to continue as global climate change brings heavier rainfall, increased flood frequency and stronger floods to the region.