D.C. Is Banning Plastic Foam in 2016
Say adios to polystyrene takeout containers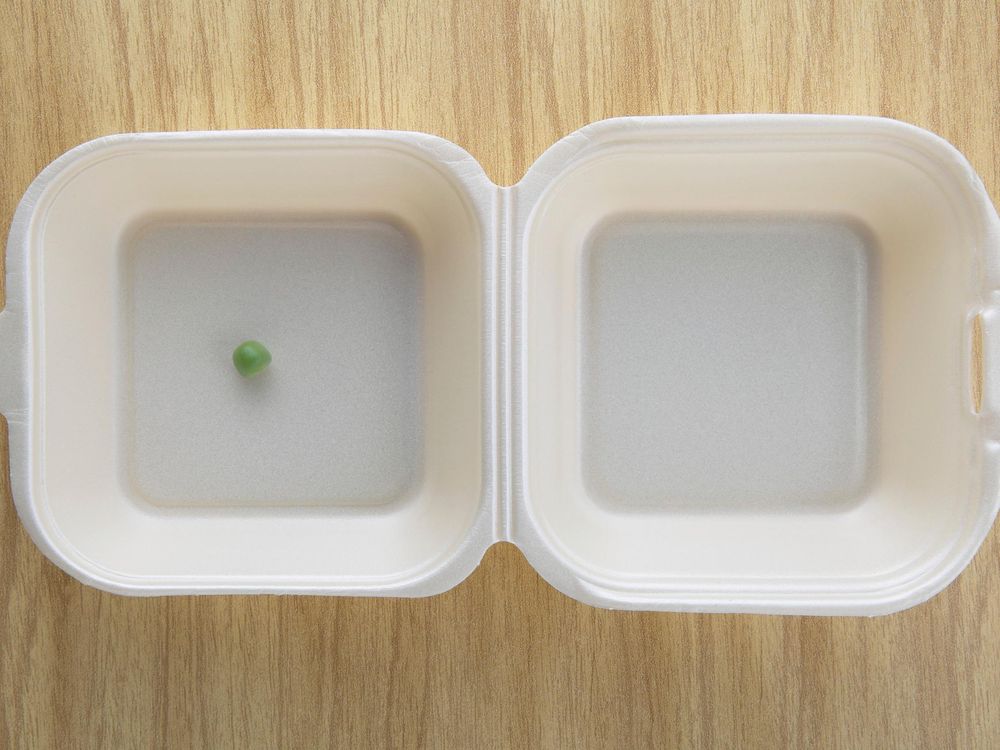 The polystyrene containers and foam cups you see stacked up next to the takeout counter at your favorite restaurant are so familiar, they're practically a food service cliché. But if you live in D.C., get ready to bid them goodbye. Starting tomorrow, you'll take your food home in a different receptacle: A Washington, D.C. ban on non-biodegradable foam containers goes into effect on January 1, 2016, Perry Stein reports for The Washington Post,
The District is getting rid of all foam containers used in food service for one-time use. The new law doesn't apply to packing materials for meat or already-sealed products and will primarily impact businesses who use foam containers, plates or cups for take-out or meal service.
D.C. isn't alone on the no-foam bandwagon: Cities from Portland, OR to Amherst, MA have already banned the material. On a website about the new law, the D.C. Department of Energy and Environment writes that foam is one of the most common types of trash found in the Anacostia River. This new ban will be another step in the revitalization and cleanup efforts for the river.
Stein writes that officials will be using spot checks to root out offenders, levying a warning and grace period before laying down increasingly steep fees. One-use containers, plates and cups will still be allowed if they're not made of foam. The city is encouraging restaurants to use recyclable or compostable containers instead—and urging consumers to send in tips about foam-using scofflaws.
The ban on foam has a strong environmental basis. Since polystyrene is made from petroleum, it's not a renewable resource. It's also not recyclable (unless you count new suggestions to use mealworms to crunch away the foam). As a result, used foam containers clutter landfills and release harmful chemicals into oceans.
Translation: D.C. takeout just got a bit healthier—for the earth, that is.