David Chipperfield Wins Pritzker Prize, the Highest Honor in Architecture
The civic-minded architect is respectful of the past as he pushes his field forward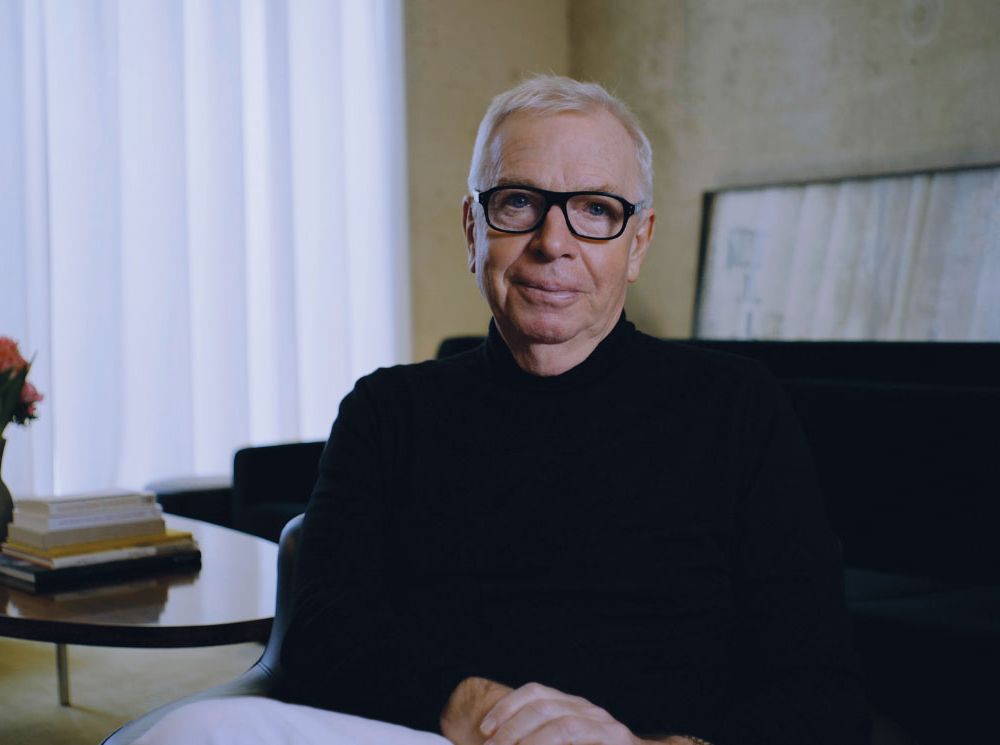 David Chipperfield, the British designer known for his minimalist and inclusive spaces, has won the Pritzker Prize, often called "the Nobel Prize of architecture." With this achievement, he joins the company of groundbreaking designers such as Frank Gehry, Zaha Hadid, Richard Rogers and Oscar Niemeyer.
Chipperfield has distinguished his work by creating sharp, understated socially conscious buildings. The Pritzker jury wrote in its citation, "His architectural language balances consistency with the fundamental design principles and flexibility towards the local cultures … The work of David Chipperfield unifies European classicism, the complex nature of Britain and even the delicateness of Japan. It is the fruition of cultural diversity."
Unlike architects known for their signature stylistic flourishes, Chipperfield designs his buildings to match the cities and cultures he creates them for. "I'm not particularly attracted by the spectacular and the novel and the self-promoting," he tells Robin Pogrebin of the New York Times. "I'm attracted to things with innate and substantial qualities."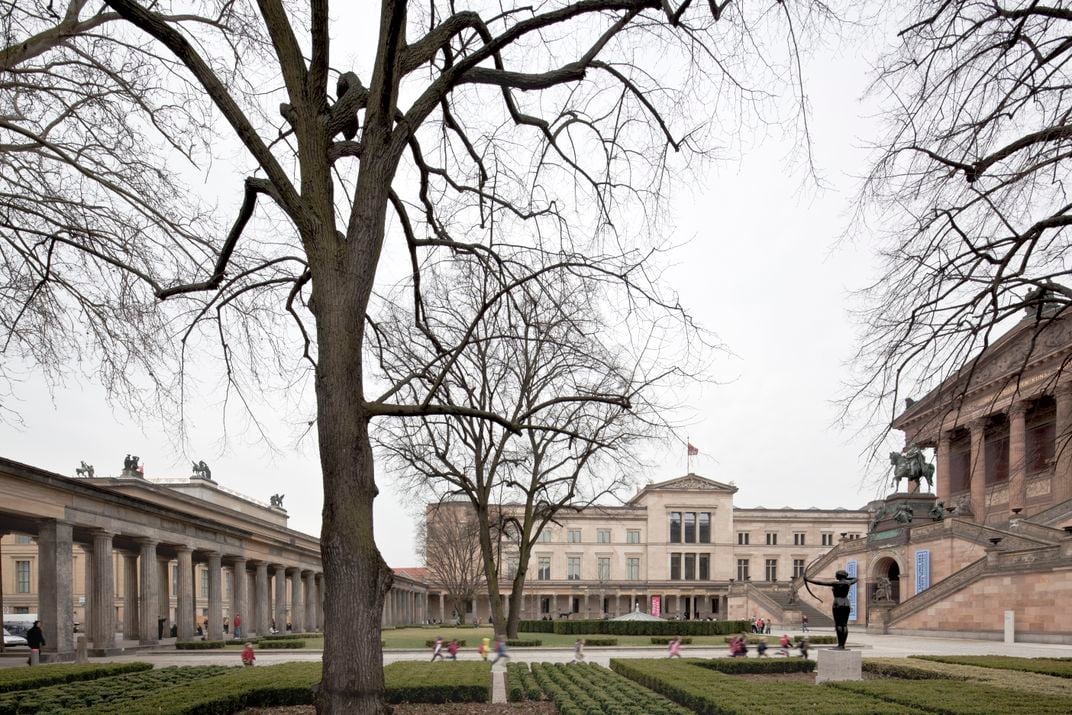 In 1997, Chipperfield's firm was chosen to renovate Berlin's Neues Museum, which was still in shambles long after being devastated by World War II. Chipperfield approached the project with reverence for the building's history. For more than a decade, he searched through rubble from the original structure for pieces to use, some of which had bullet holes in them. He reimagined parts of the museum that had been entirely destroyed to build a path forward to the modern era.
The architect has applied the same ethos to his recent works, including the expansion of the Royal Academy of Arts in London, where he renovated galleries, created a new auditorium and built a concrete bridge to connect its buildings. "People felt it needed substantial modification," he told Dezeen magazine's Tom Ravenscroft in 2018. "Our feeling was it didn't. It needed a bit of care and attention, and a bit of love."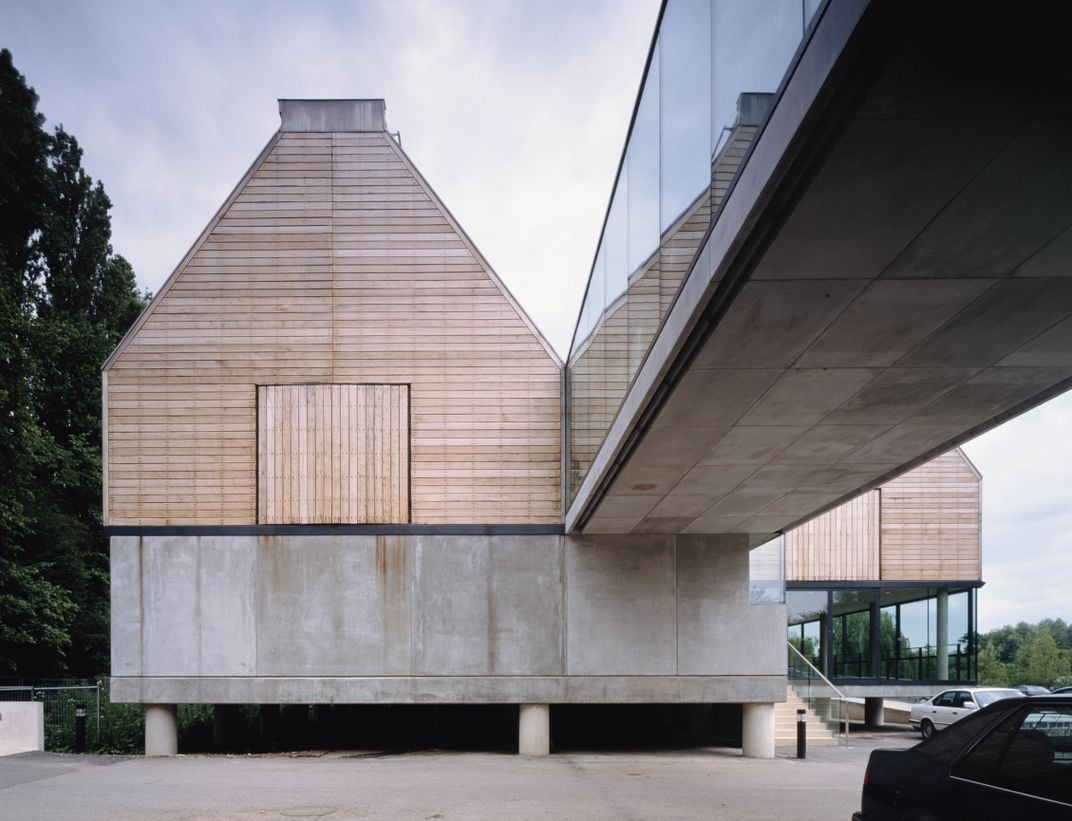 While Chipperfield's work reveres history, it certainly isn't stuck in the past. The Museo Jumex in Mexico City, which opened in 2013, immerses itself in the eclectic style of its surrounding buildings while adding a modern geometric feel through its distinctive saw-tooth roof. The River and Rowing Museum in Henley-on-Thames, England, is a 1997 structure that "combines the influence of local boathouses and Oxfordshire barns with a strong modernist approach," per the museum's website.
"I'm not that interested in architecture as an autobiographical exercise," Chipperfield tells CNN's Oscar Holland. "When we finish a building, we go home—we leave it, and it belongs to somebody else [and] we're not there to justify it and sell it anymore. It has to sell itself."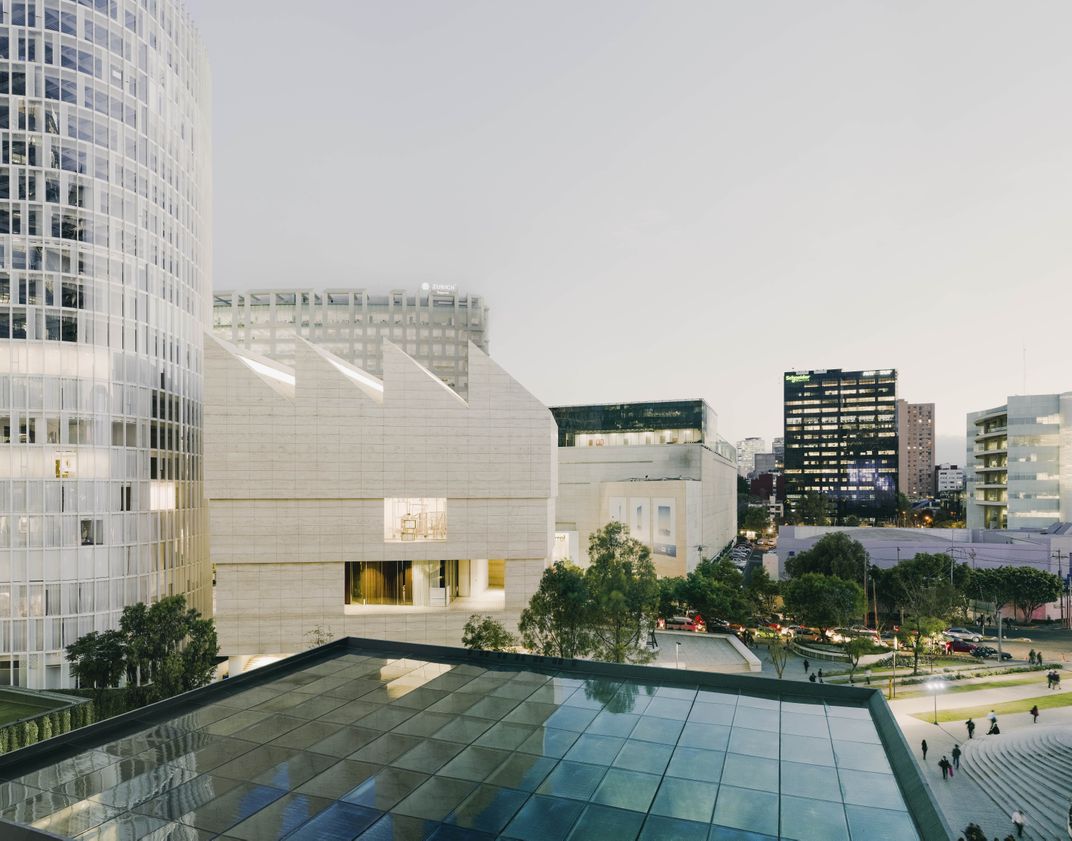 While some architects may use the attention that comes with the Pritzker Prize to go big and advance their commercial ambitions, Chipperfield's win is "unlikely to result in steel-and-glass supertalls," writes Bloomberg's Kriston Capps. "Even the most prominent of Chipperfield's projects are still reserved in character and steeped in history, context and research—a break with past award selections that gives depth to the category."
Instead, Chipperfield says he will be working harder to create architecture that has an environmental and social mission. "I take this award as an encouragement to continue to direct my attention not only to the substance of architecture and its meaning but also to the contribution that we can make as architects to address the existential challenges of climate change and societal inequality," he says in a statement.
He adds, "We must rise to this challenge and help inspire the next generation to embrace this responsibility with vision and courage."