Cycle Through History on the Iron Curtain Trail
The trail stretches 4,225 miles from the Barents to the Black Sea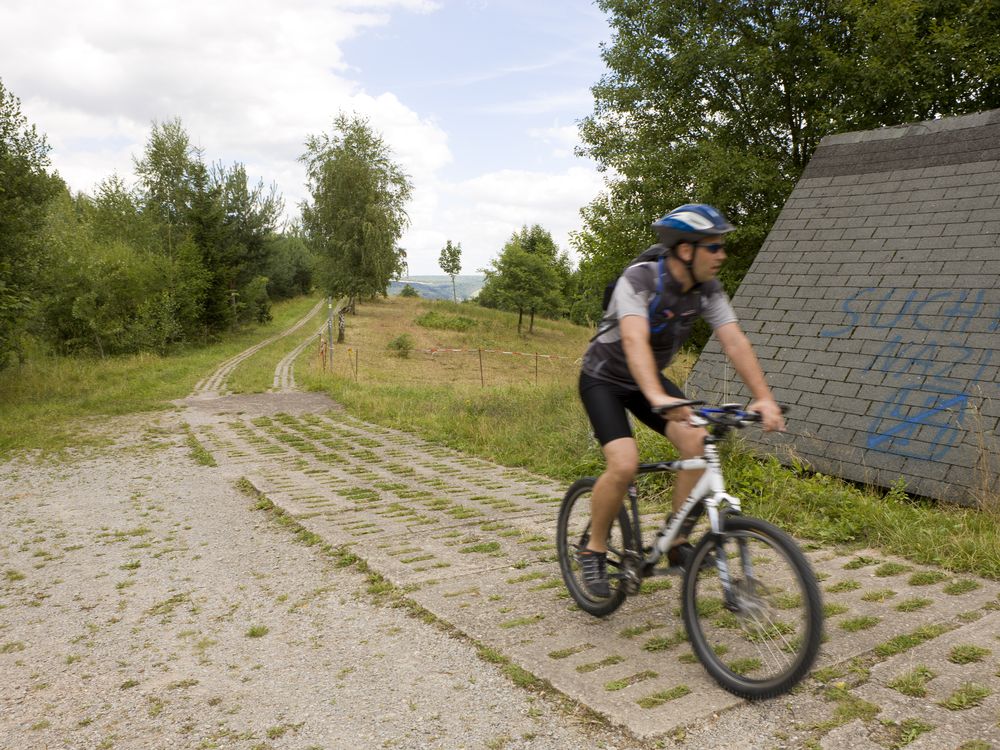 If you're a cycling enthusiast who also loves Cold War history, the Iron Curtain bike trail might just be your dream vacation. At 4,225 miles the Iron Curtain Trail is one of the longest cycling trails in the world. The TransAmerica trail, stretching across the United States, is just 37 miles longer. 
The Iron Curtain bike trail reuses old border patrol roads, creating a path lined by abandoned watchtowers and border fortifications. The trail tries to avoid busy streets, but sticks as close as possible to the old border.
Michael Cramer, the European Union representative who has been spearheading the project, has published a brochure detailing the potential stops and attractions along the Iron Curtain Trail.
As the Guardian reports, Cramer and others are now on a renewed push to promote the trail and improve its infrastructure:
EU parliamentarians such as Cramer argue that marking the route with small blue squares like those already in place over sections in north-east Germany and between the German-Czech border and Austria would boost Europe's growing bike tourism industry and give the route a distinct identity.
As Cramer readily admits, the Iron Curtain Trail isn't the first time that something like this has been attempted. A different Iron Curtain bike trail has been listed on EuroVelo for two years without getting much notice.