Coca-Cola Uses Famous Paintings By Warhol, Munch and More to Sell Soda
The company's new ad campaign, "Masterpiece," brings iconic artworks to life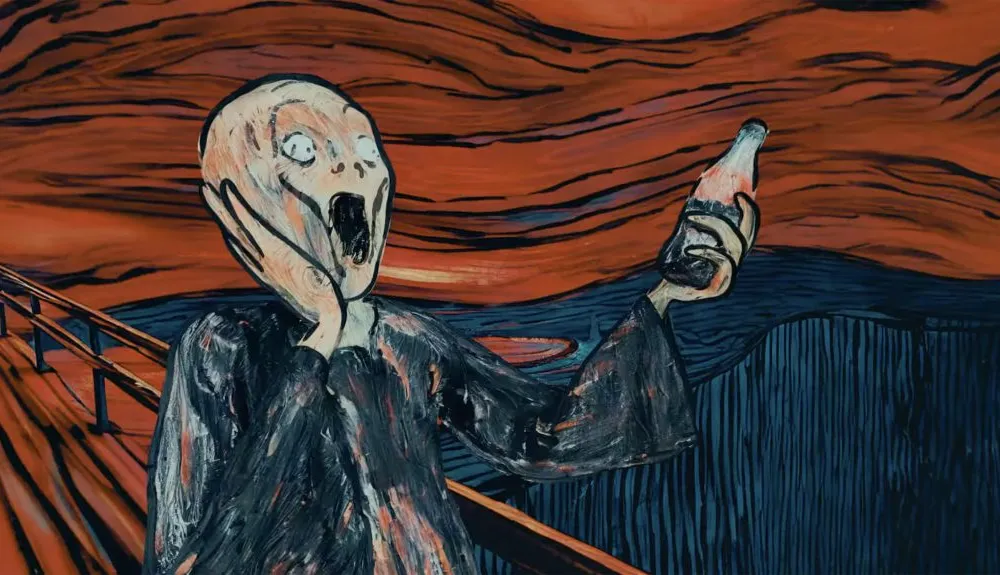 In the early 1960s, Andy Warhol began experimenting with his signature silkscreen technique, which he used to make artistic statements about mass production—including his iconic works depicting Campbell's Soup Cans and Coca-Cola bottles. "A Coke is a Coke," he once said, per the Whitney Museum of American Art, "and no amount of money can get you a better Coke than the one the bum on the corner is drinking."
Now, more than 50 years later, Coca-Cola is capitalizing on the Pop Artist's commentary on consumerism. A new global ad campaign, titled "Masterpiece," features Warhol's 1962 Coca-Cola (4), alongside familiar paintings from other masters, such as Edvard Munch's The Scream (1895), Vincent van Gogh's Bedroom in Arles (1889) and Utagawa Hiroshige's Drum Bridge And Setting Sun Hill (1858). Contemporary artists like Stefania Tejada and Wonderbuhle are also included.
Knowing Warhol's critiques of consumerism, Coca-Cola's strategy is striking, writes Artnet's Min Chen. "If you can't beat 'em, its latest campaign seems to say, co-opt 'em."
The two-minute film opens in an art museum, where a group of students are sketching under the watchful eye of their teacher—all except one young man, about to fall asleep, the page of his sketchbook brutally blank. 
But then the paintings come to life. A hand from Aket's Divine Idyll (2022) shoots out from its frame, pulling the Coke bottle from Warhol's painting, which hangs on a nearby wall. So begins the soda bottle's odyssey through the major works of the museum hall, as characters from paintings new and old toss the beverage between them.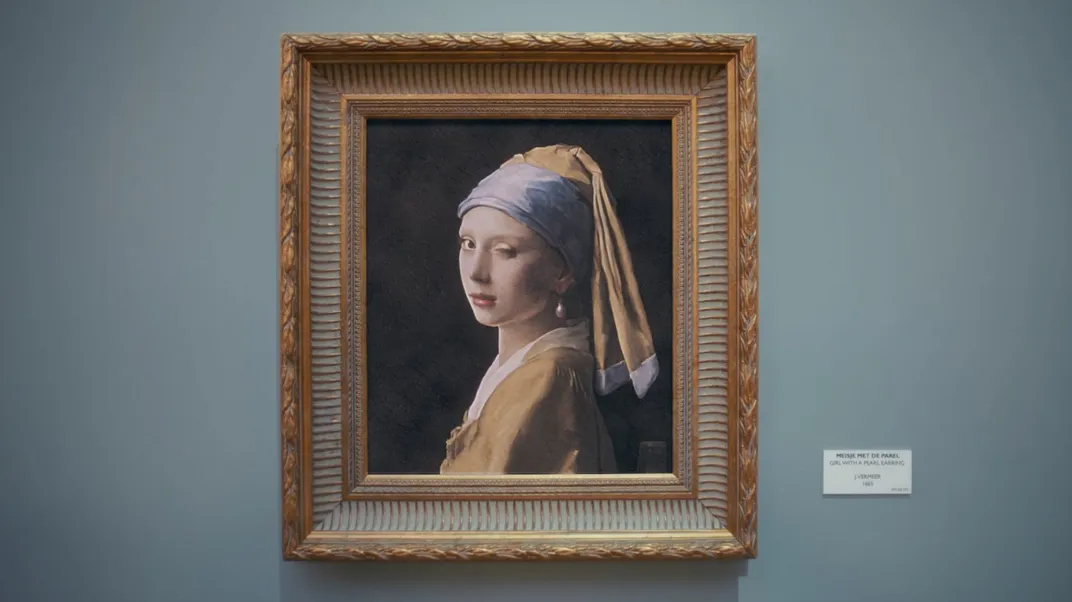 The final masterpiece we see, which ultimately delivers the ice-cold Coke to the student, is Johannes Vermeer's Girl With A Pearl Earring (1665). (Incidentally, the real painting is currently on view as part of a blockbuster exhibition at the Rijksmuseum in Amsterdam.) She opens the bottle and hands it over with a cheeky wink, just before the hapless art student's professor wanders over to see his now-complete assignment.
Coca-Cola also rolled out a new landing page where visitors can view the paintings in the ad and watch interviews with some of the featured contemporary artists.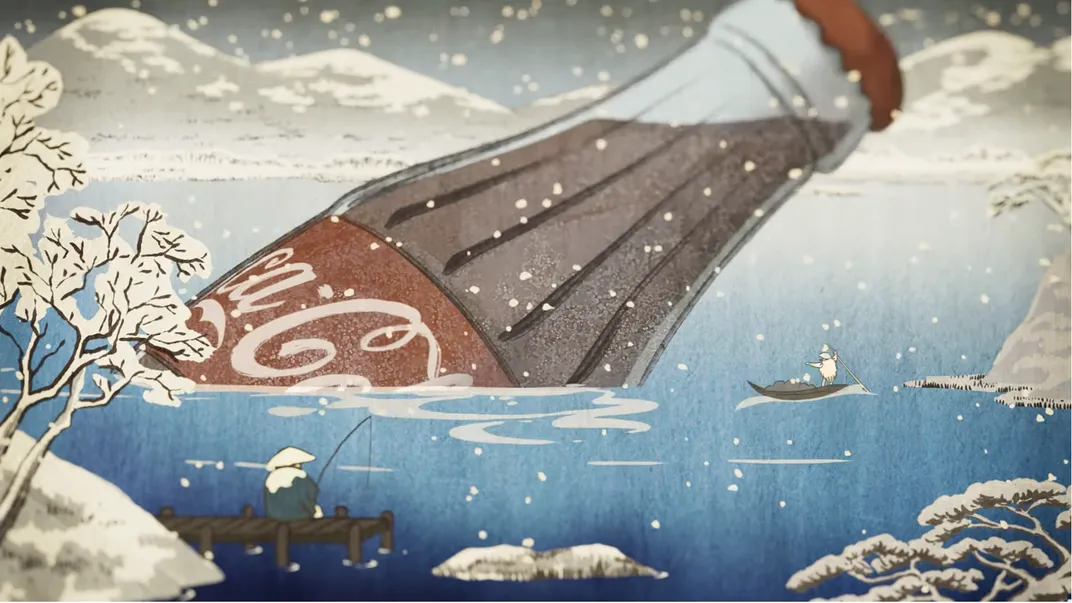 The Andy Warhol Foundation for the Visual Arts is on board with the new campaign. "These pieces, paired with works by emerging artists from around the globe, celebrate the inspirational power of visual art through the magical lens of Coca-Cola," Michael Dayton, the foundation's director of licensing, marketing and sales, tells Artnet.
In recent years, using famous artworks in advertising has become a popular strategy. But unlike the Andy Warhol Foundation, other artists don't always approve of these campaigns. In November, the British street artist Banksy called out the clothing brand Guess for "helping themselves" to his artwork for a new collection without his consent. Meanwhile, American artist Keith Haring's work has been popping up seemingly everywhere, from Adidas sneakers to a Pandora jewelry campaign.
"There are plenty of people who will shudder at the sight of the Girl with a Pearl Earring popping the cap off a bottle of Coke," writes Creative Review's Megan Williams, "although it's more common to see famous artworks in these settings nowadays."