Cloud Atlas Adds First New "Species" in Almost 70 Years
The update includes 12 new cloud-related features, including volatus clouds, contrails, and wave-like asperitas discovered by citizen scientists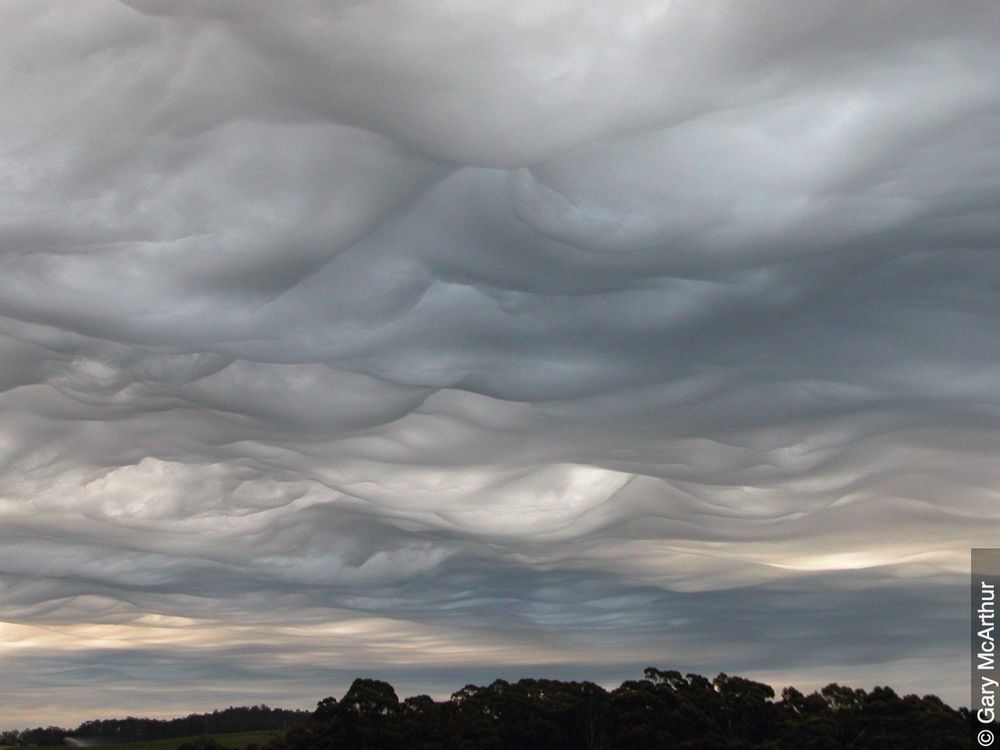 The World Meteorological Society announce that it is recognizing 12 new cloud-related features in its latest update to the International Cloud Atlas, released this week. These will be the first additions since 1951.
As Matt McGrath at the BBC reports, the first International Cloud Atlas was released in 1896 and included 28 color photos. The last edition was produced in 1975 with an update that came out in 1987. This latest edition is being presented as a web portal on the WMO website. 
Clouds are classified into 10 basic genera—such as cirrus and cumulonimubus—which describe their overall character, reports Stephanie Pappas at LiveScience. They are further classified into species based on their shape and internal structure. They are also organized by varieties, which describes their arrangement and transparency, writes Pappas. According to WMO a press release, there are currently about 100 combinations of clouds identified.
The new additions to the Atlas include one new species of cloud called a volutus, or roll cloud. These clouds are long, low, tube-shaped clouds that occurr when descending cold air pushes warm air upward. Pappas reports that under the right condition they appear to roll across the sky.
The Cloud Atlas also proposes five new "special clouds," according to the WMO press release​: cataractagenitus (caused by waterfall spray), flammagenitus (caused by wildfires), homogenitus (caused by human activities like contrails from planes), silvagenitus (caused by humidity released by forests), and homomutatus (man-made clouds that transform into natural-looking clouds). A new "accessory cloud" called a flumen, or beavertail, which appears on some severe storm systems, has also been added.
The Atlas also includes five new supplementary features used to describe clouds, including cavum, cauda, fluctus, murus and asperitas.
That last feature, asperitas, is of particular interest since it was proposed by citizen-scientist cloud-spotters. According to McGrath, asperitas clouds, which look like sea waves from below, were first recorded in Iowa in 2006. Examples of the phenomenon began pouring into the Cloud Appreciation Society—which, true to its name, is a group for people who are crazy for clouds.
Gavin Pretor-Pinney, founder and president of the society, began a ten-year campaign to get the WMO to recognize asperitas. Working with Giles Harrison, a meteorologist at the University of Reading, they analyzed the images to determine why asperitas forms. This research suggests that asperitas is a low-level cloud that gets its undulating shape from waves in the atmosphere, according to a press release. The finding will soon be published in the journal Weather from the Royal Meteorlogical Society.
The revision to the Cloud Atlas isn't just for cloud-watchers and daydreamers. Understanding clouds is an integral part of understanding weather and hydrological patterns. "Throughout the centuries, few natural phenomena have inspired as much scientific thought and artistic reflection as clouds," WMO Secretary-General Petteri Taalas says in the press release "If we want to forecast weather we have to understand clouds. If we want to model the climate system we have to understand clouds. And if we want to predict the availability of water resources, we have to understand clouds."
These days, the number of people pointing cameras to the sky is continually increasing, raising the possibility that more types and features of clouds will be identified—which makes future updates to the atlas more likely. "People don't have to be an official weather observer, they don't have to be schooled in the finer points of the International Cloud Atlas," Pretor-Pinney tells McGrath. "They just [have to] go 'that's amazing' and take a picture and send it to us."