Chemists Determine the Perfect Way to Melt Cheese on Toast
The answer comes from a collaboration between the Royal Society of Chemistry and the British Cheese Board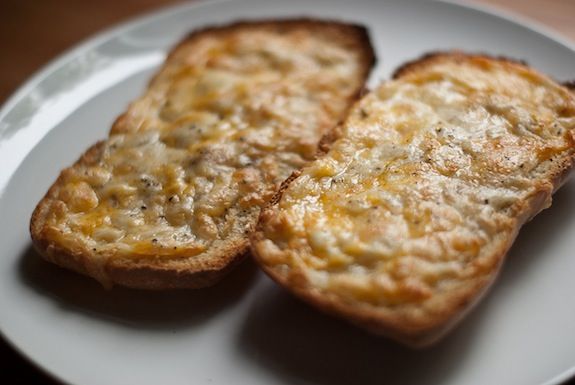 The work that scientists do might seem obscure and irrelevant to you. From tiny particles to the genetic profile of lizards, the subjects of scientific research are often really cool—but not really all that important to your everyday life. But not all science is this way. Scientists recently tackled a very, very important question: What is the very best way to melt cheese on toast?
The answer comes from a collaboration between the Royal Society of Chemistry and the British Cheese Board. Here is what they came up with:
What this means, according to Ruth Neale, the Royal Society's Science Executive, is that "the perfect slice can be made by melting 50 grams of sliced hard cheese, such as cheddar, on a slice of white bread, 10mm thick, under the grill. The cheese on toast should sit at a distance of 18cm from the heat source – which in our grill was at a temperature of 115°C – and needs to cook for four minutes to achieve the perfect consistency and taste."
This is, of course, something of a publicity stunt to explain the scientific method and get people interested in chemistry. But if it means tastier cheese on toast, that's probably okay.
More from Smithsonian.com: