Central Park Has No Monuments Dedicated to Real Women. That's About to Change
The future site was dedicated during the state's centennial of women's suffrage; the State of New York also will build two statues of suffrage leaders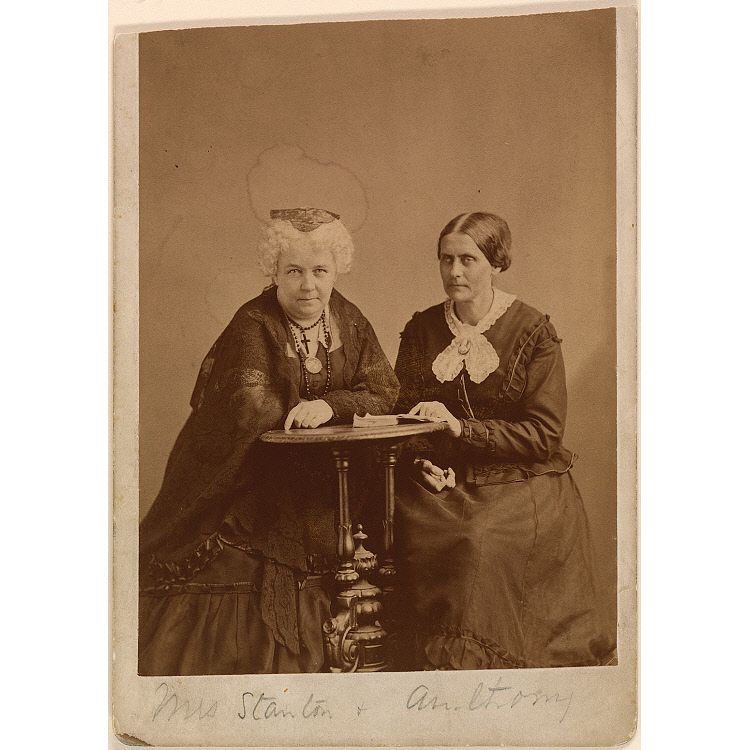 On November 6, 1917—three years before the 19th Amendment enfranchised women across the country—New York became the twelfth state to grant women the right to vote. Now, in honor of the 100th anniversary of this voting milestone, state officials have announced that four leaders of the women's suffrage movement will be honored in the form of monuments. 
The decision is significant for many reasons—one being that the disparity of real women featured in monuments throughout the United States remains stark. According to research published in Smithsonian American Art Museum's Art Inventories Catalog in 2011, just 394 statues, or eight percent of the 5,193 public outdoor sculptures of individuals in the United States, depict women.
New York's Central Park, particularly, has come under the microscope for its lack of representation of historical women. As Erin Blakemore reported for Smithsonian.com in 2015, none of the park's then 22 statues of historical figures were of real women. To change that, a website titled centralparkwherearethewomen.org started a movement to fund a monument to women's rights crusaders Susan B. Anthony and Elizabeth Cady Stanton in Central Park.
On the anniversary of the centennial, that plan was realized when New York City Parks Department dedicated the future site of the "Elizabeth Cady Stanton and Susan B. Anthony Woman Suffrage Movement Monument." The West Side Rag first reported on the monument, which will be located in the walkway between 66th and 72nd Streets.
According to a press statement by NYC Parks, "Along with Stanton and Anthony, the monument will honor the memory of the many others who worked tirelessly to advance women's rights, including Sojourner Truth, Lucy Stone, Mary Church Terrell, Anna Howard Shaw and Ida B. Wells-Barnett."
On November 6, Governor Andrew Cuomo and Lieutenant Governor Kathy Hochul also announced plans to build statues of suffragists Sojourner Truth and Rosalie Gardiner Jones.
There are currently 25 commemorative statues on state property, but only two feature women (an Albany statue depicts Civil War surgeon Mary Walker and a Letchworth State Park statue honors frontierswoman Mary Jemison).
Hyperallergic's Allison Meier reports that the statue of Truth will be erected on the Empire State Trail in Ulster County, where Truth, then known as Isabella Baumfree, was born into slavery. By the age of 11, Baumfree had been sold three times; in 1826, a year before New York state banned slavery, she took her infant daughter and fled to freedom.
After the escape, Baumfree changed her name to Sojourner Truth and became an ardent advocate of both the suffragist and abolitionist movements.
Jones, a Long Island native perhaps best known as "General" Jones, led the 1913 National American Woman Suffrage Association march from New York to Washington, D.C.
Zachary Michael Jack of The San Francisco Chronicle writes that Jones and fellow activist Inez Milholland led between 8,000 and 10,000 protesters to the nation's capital the day before Woodrow Wilson's inauguration. Although the parade was supposed to be peaceful, mob violence broke out, and more than 100 marchers were hospitalized.
In addition to spearheading the 1913 march, Hyperallergic's Meier reports, Jones led a 1912 suffragette hike from New York City to Albany and petitioned Governor-elect William Sulzer to grant women voting rights.
Jones' statue will be placed near her hometown in Long Island's Cold Spring Harbor State Park.
According to a press release, the State of New York will accept submissions for the designs of both statues. 
"From the suffrage movement's launch right here in Seneca Falls to the historic Women's Equality Agenda, New York leads the nation in fighting for women's rights, and we are proud to celebrate the 100th anniversary of women's suffrage in our state and the bravery and perseverance of the women who paved the way," Governor Cuomo said in the press release. "As we recognize this important milestone in our history and reflect on how much progress has been made over the last century, we know we cannot rest as we continue to fight for true equality."