Central Park Has 22 Statues of Historical Figures. Every Single One is a Man.
Could a crusade to bring historic women into the park change the face of the city?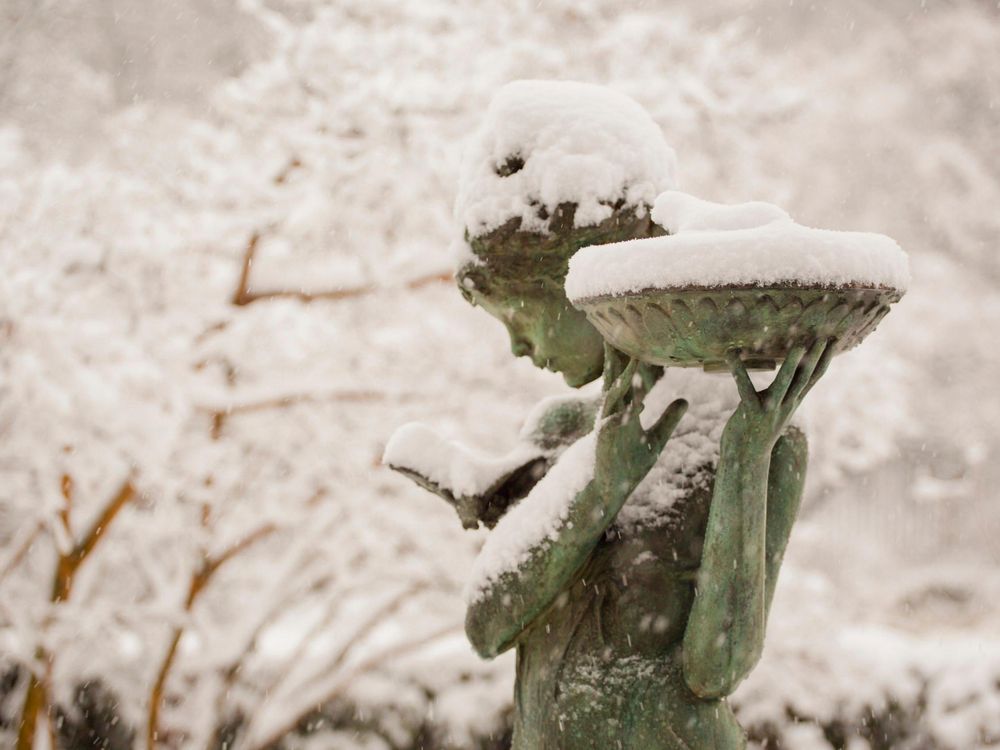 If you spend an afternoon in New York City's Central Park, you'll pass many monuments to fictional characters and plenty of statues of real-life figures, even Balto the dog. There's just one problem, reports The New York Times' Chadwick Moore: not a single one of them is a woman who ever actually lived. 
There are some fictional women in the park, Moore writes: you can find a bronze Mother Goose, an Alice in Wonderland and a Juliet, who comes with a Romeo of course. Of the 22 statues of historical figures in Central Park, every single one of them is a man. But that could soon change, writes Moore, thanks to a woman named Coline Jenkins who is bent on overturning the park's "bronze patriarchy." Jenkins is the great-great-granddaughter of suffragist and women's rights pioneer Elizabeth Cady Stanton and is in the midst of a multi-year quest to get at least one monument to women's history into the park.
Moore writes that the problem extends past Central Park. Only one eighth of New York City's 800 permanent sculptures are of historical figures, and the vast majority of those sculptures are of men, reports Moore — a disparity Jenkins is working to overcome.
In May, the Elizabeth Cady Stanton and Susan B. Anthony Statue Fund., Inc., for which Jenkins serves as vice president, received conceptual approval from the New York City Parks Department for a statue of Anthony and Stanton at the 77th St. entrance of the park. However, the statue has quite a ways to go before it becomes reality: the organization must raise between $50,000 and $1 million to ensure that the statue is maintained throughout the years.
But a lack of statues featuring women isn't the only issue of inequality that plagues New York City's many monuments. In 2012, a statue depicting "civic virtue" trampling on two women was removed from its location in Queens and transferred to a cemetery in Brooklyn — a controversy that proves that city residents are perhaps becoming more attuned to issues of sexism in its parks.