Carrot Liqueur Could Be Coming to a Cocktail Near You
What's Next?! Kale?!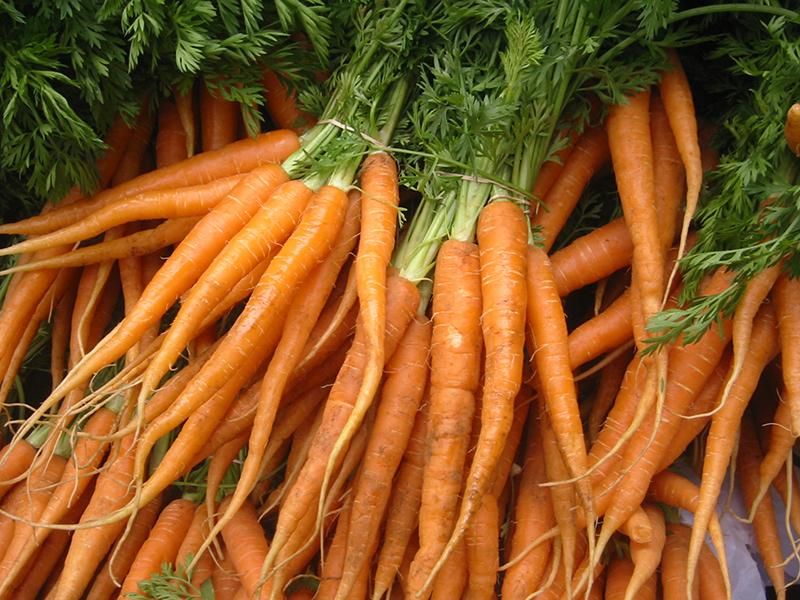 With exotic flavors like elderflower and chartreuse, the range of liqueurs seems to be constantly expanding. Even vegetables are fair game, Dan Nosowitz reports for Modern Farmer.
Wenneker, a Dutch distillery, released 24 Carrot Liqueur earlier this year. It comes in a Mason jar and contains 24 percent alcohol by volume. It's made from carrot distillate and extract, Nosowitz explains, and has strong notes of sweetness. Wenneker recommends pairing it with prosecco or adding it to a daiquiri or another simple sweet cocktail.
The brilliant orange liqueur seems to be trying to tap into a few overlapping trends. Carrots can ultimately go savory or sweet, and savory cocktails have become quite popular in recent years. Healthy cocktails also have growing appeal. As a good source of vitamin A, carrots fit right in (though it's unclear how much beta-carotene ends up in a carrot liqueur). 
For these reasons, using vegetable juice in cocktails has definitely become a thing. Rebecca Smithers reported for the Guardian earlier this year. Bars in London offer Bellini-style cocktails that incorporate peas, sweet potatoes or even celery. Surprisingly, there already seems to be a niche market for carrot juice cocktails, notes Nosowitz. Eater published a list of recommendations in April. So perhaps, Wenneker is onto something.
Veggie-based liqueur it isn't entirely uncharted territory, though, writes Nosowitz. Cynar, an artichoke liqueur, launched back in 1952 and remains popular in Italy and Switzerland.