Camera Lost for Six Years Returned (Which Is Crazy Even With the Internet)
The story can tell us a lot about the durability of plastic, but it's also an interesting look at just how connected the corners of the globe can be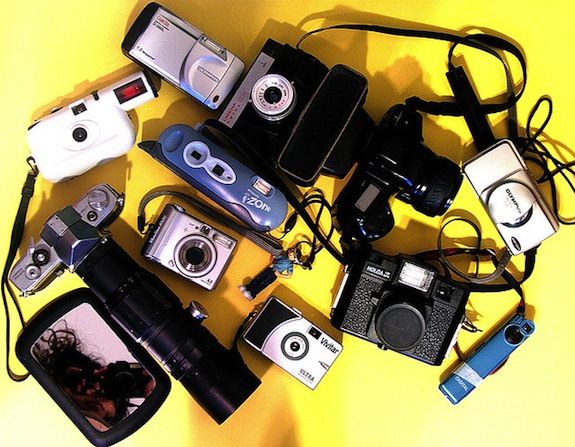 In what might have simply been a gigantic publicity stunt, China Airlines and Hawaii News Now have teamed together to return a camera to a woman who lost it. The incredible part is that she lost it six years ago, in the ocean. The Canon Power Shot, sheathed in a plastic waterproof housing, survived, and the pictures were even salvaged from the memory card.
The story can tell us a lot about the durability of plastic, but it's also an interesting look at just how connected the corners of the globe can be. This isn't the first camera lost in an exotic place and returned to its owner. In 2009, a couple hiking around Scotland spotted a digital camera lying on the ground and handed it over to the police. When it was returned to them with no sign of the owners, the couple who found the camera opened up the memory card and went searching for the couple in the pictures. Eventually, after posting the pictures on the Internet and recruiting a group of online sleuths, they found the owner.
The story is like the fairy tale of the internet—using the interconnectedness that it provides for good, for returning nostalgic images, for reuniting lost loves and wallets. This New York Times story tells of good samaritans returning laptops, cameras and all sorts of other bits and pieces.
While we love these sorts of stories, they also make returning a lost item sound easy. And for some people perhaps it is. When you're David Pogue, someone with over a million Twitter followers, for example:
And then there's that particular vein of connections that happen when photographers accidentally catch things. Like this couple who's marriage proposal was caught by a photographer. The photographer then used Reddit to find who they were and give them the picture. And the less romantic version: Reddit helped identify a woman who threw her neighbor's cat in the garbage and bring her to animal justice.
There are a lot of people on the internet who want to make this sort of thing easier for people. For a while, there was a site called I Found Your Camera—although it's no longer running. Now, there are some Facebook groups to help camera-losers and camera-finders unite. There's also the startup Found in Town, which gives you little stickers with serial numbers on them that you can put on your valuable items to help people track you down.
But the majority of things that are found, are never reunited with their owners. Look at Found Magazine, full of images that people find without homes. In a lot of ways, reuniting someone with their camera from the ocean, or their proposal photograph, is like reconnecting with someone on Missed Connections on Craigslist. The structure is there, but the chances that the right people will connect is still slim. Which makes these sorts of stories all the more magical, really.
More from Smithsonian.com:
Digging for Jefferson's Lost Courthouse
Paradise Lost…and Found?