California's Snowpack Is High Above Average—but Its Drought Is Far From Over
While extreme storms have boosted the state's snowpack, they've also caused destructive flooding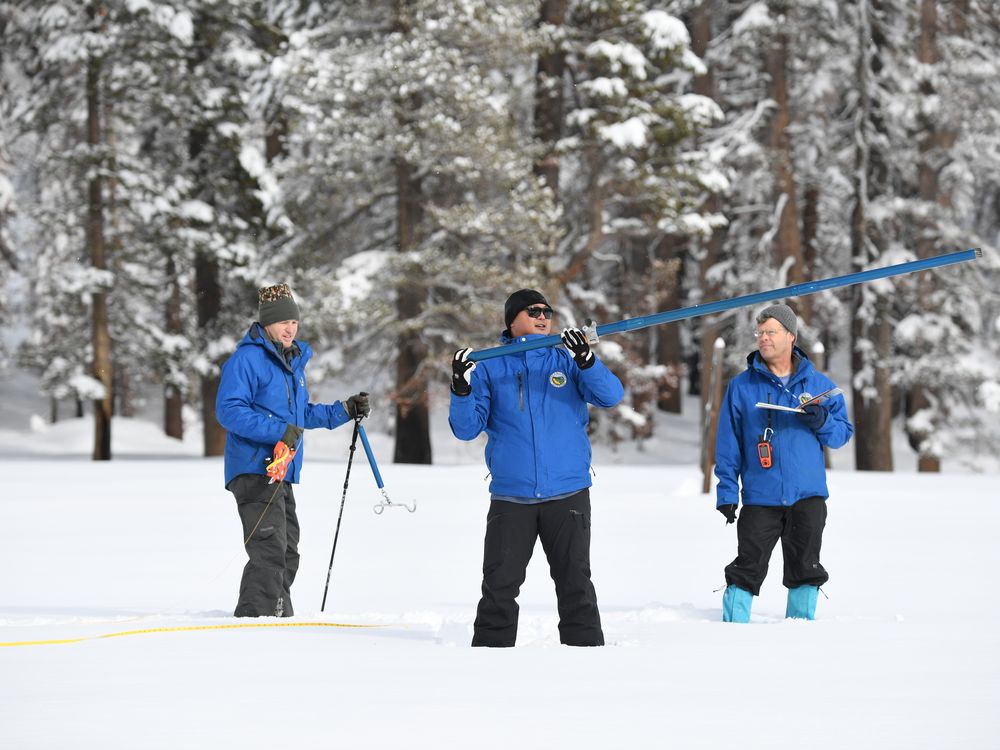 California's snowpack is off to a good start this winter, inspiring cautious optimism that the state may get some respite from its extreme drought.
After the state's first formal snow survey on Tuesday in the Sierra Nevada, officials announced that the statewide snowpack is measuring 174 percent of the historical average for this time of year. That's the third-largest snowpack in the past 40 years, trailing only 1983 and 2011.
Officials keep a close eye on snowpack because, when all that snow melts in the spring, it will help fill California's parched reservoirs and underground aquifers. The Golden State has already experienced three straight years of drought, and forecasters expect another hot, dry year in 2023.
Today, most of the state is in "severe" or "extreme" drought, as rated by the U.S. Drought Monitor. Water levels are also down in many of California's reservoirs: Lake Oroville is 41 percent full and Lake Shasta is 35 percent full, per the California Department of Water Resources (DWR). Groundwater, which accounts for 60 percent of the state's annual water supply in drought years, is also hurting: 64 percent of the state's wells are measuring below normal levels, per the DWR.
Though this first snowpack measurement was promising, officials warn that conditions could evolve for the worse over the three remaining months of the snow season. And they have good reason to be cautious: Last January, statewide snowpack levels were 160 percent of the historical average. But then the state experienced its three driest months ever recorded. By April, the snowpack had dropped to just 38 percent of average, per the DWR.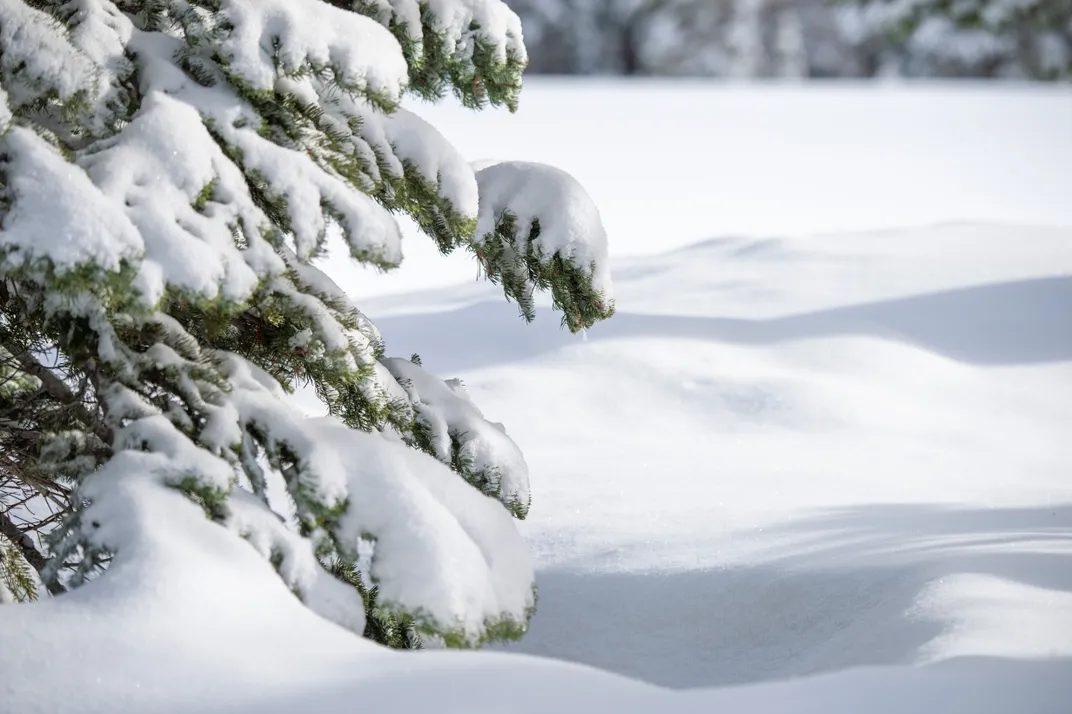 "While we see a terrific snowpack—and that in and of itself may be an opportunity to breathe a sigh of relief—we are by no means out of the woods when it comes to drought," said Karla Nemeth, the DWR director, at the snow measurement ceremony Tuesday in El Dorado County, as reported by the Associated Press' Adam Beam.
Strong storms in December helped boost the state's snowpack levels. However, those same storms are triggering dangerous floods in other parts of California.
On New Year's Eve, heavy rains and strong winds from a so-called atmospheric river storm downed power lines, flooded roads and damaged levees in Sacramento County, reports the Sacramento Bee's Michael McGough. At least six people have died as a result of the storms.
In San Francisco, floodwater submerged cars and poured into businesses, reports ABC7 News' Cornell Barnard. Many of the city's 25,000 storm drains became clogged with debris.
And with more potentially destructive storms in the forecast, California's governor, Gavin Newsom, declared a state of emergency on Wednesday.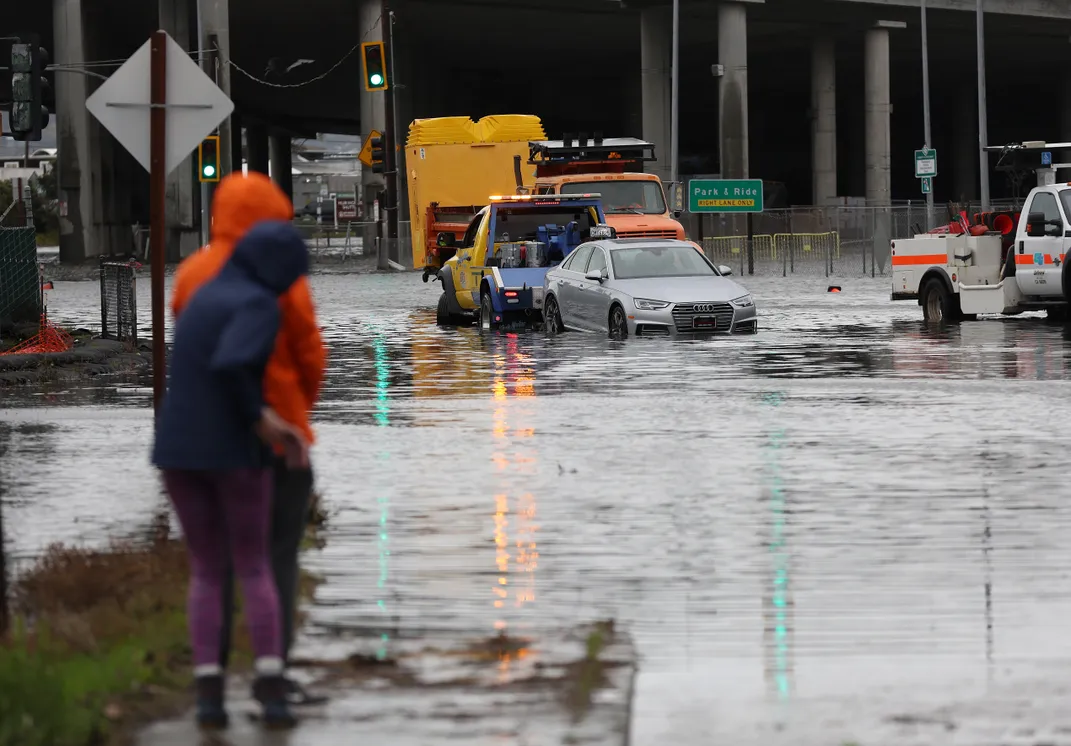 "We anticipate that this may be one of the most challenging and impactful series of storms to touch down in California in the last five years," said Nancy Ward, who directs the California Governor's Office of Emergency Services, at a news conference this week, as reported by FOX40's Sergio Robles.
Officials say these are actually normal conditions for this time of year, historically. Winter storms have simply been absent in recent years because of drought, reports the Los Angeles Times' Ian James.
Still, they warn that human-caused climate change is likely to make extreme storms like these more common—and that even this rain is not enough to reverse the region's drought.
"Climate change is bringing never-before-seen extremes—from record dry periods with temperatures reaching new heights to intense storms that produce rivers of water in short periods of time," says Deven Upadhyay, executive officer and assistant general manager of the Metropolitan Water District of Southern California, to the Los Angeles Times. "We must learn how to manage through these extremes."