A Californian Highway May Get A Cougar-Only Overpass
A proposed bridge could soon bring wildlife populations together.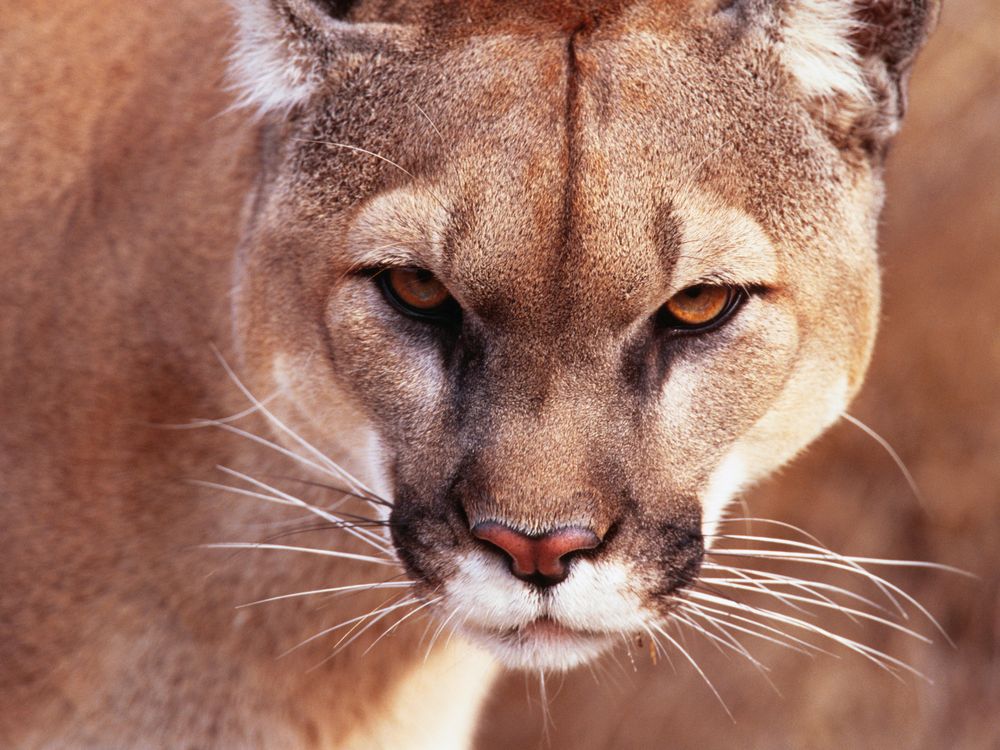 Soon, mountain lions and other animals might not have to dodge traffic on California's 101 Freeway in order to hunt and find mates. Instead, they might have a view of the motorists zooming by from a perch on a 200-foot-long overpass spanning the 10-lane freeway.
As southern California has become steadily more urbanized over the last century, the wildlife ranges home to local cougars has become smaller and more fragmented. While their habitats in the Santa Monica Mountains are filled with deer and other prey animals, urban development has sliced the region up to the point where there isn't enough land to sustain the local mountain lion population.
"The leading causes of death in our area are from adult male mountain lions killing younger ones," Seth Riley, a wildlife specialist with the National Parks Service, tells Patt Morrison for The L.A. Times. "That's because the young animals can't disperse. Typically all male mountain lions and half of the females disperse to find their own range. Here they try [but] run into freeways and development — and into adult males — and get killed."
The 101 Freeway is one of southern California's major thoroughfares and only one cougar has safely crossed this particular stretch in the last decade. As a result, the wildcats are becoming increasingly inbred. However, according to a new study by the California Department of Transportation, a landscaped overpass could be the key to reuniting and preserving wildlife populations in the Santa Monica Mountains.
The feasibility study proposes that a 165-foot-wide, 200-foot-long landscaped corridor be built across the 10-lane freeway in order to reunite what used to be a single, sprawling habitat. The bridge would also be open to hikers and bicyclists and is estimated to cost up to 38 million, according to the Associated Press.
"It's critically important to provide a safe crossing over the busy 101 Freeway for wildlife," state Senator Fran Pavley said in a statement. Pavley, who supports the plan, also lives near the proposed wildlife overpass.
The overpass wouldn't just keep the cougars from crossing on the road: it would also protect motorists from potentially deadly collisions with the big cats. However, while the project so far has support from local officials, it is still ambitious enough that it might see some pushback. If constructed according to the proposal, it would be the biggest wildlife overpass in the United States, Martha Groves reports for The L.A. Times.
"I don't know anywhere where people have tried to put such a large wildlife crossing over such a busy highway in such an urban landscape," Riley tells Groves.
While this proposal would be one of the biggest wildlife crossings, constructing corridors to help wildlife cross the road is fairly common. Australia's Christmas Island National Park built a bridge for the island's red crabs to cross a major highway and Washington state recently broke ground near Snoqualmie Pass for an animal overpass across a major interstate highway. Norway even has its own "bee highways" to provide habitats for the pollinators. If California is able to secure funding and permits for the bridge, its mountain lions could have a better chance to thrive.