A Brueghel Painting Long Thought to Be Made by a Copyist Is Going on Display
Vindication for Pieter Brueghel the Younger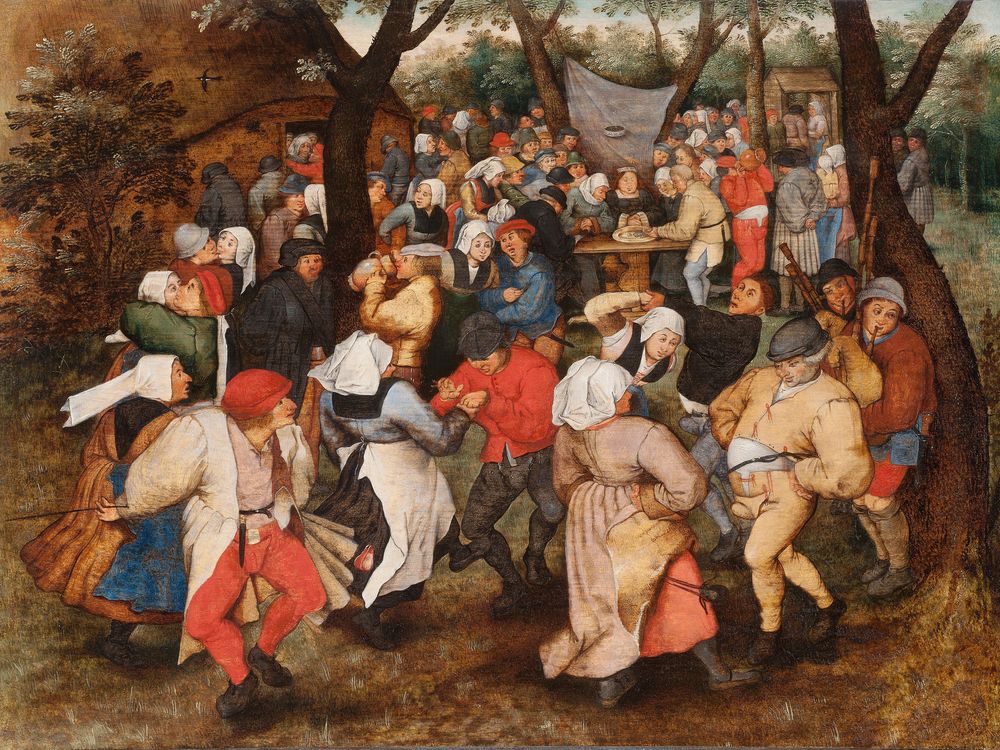 When it comes to artistic dynasties, few are as prolific as the Bruegels or Brueghels. Beginning with Pieter Bruegel the Elder, the Flemish family produced several generations of venerated artists, many of whom influenced each other. Now, a painting long-thought to have been made by a copyist has been determined to have been made at the hands of one of Breugel's scions, and is finally going on display in a new exhibition next spring.
The Bruegels were a complicated family, filled with artists who often sported similar styles based off of the elder Bruegel's iconic depictions of Flemish peasant life. Not only was the family made up of a vast web of large families spanning 150 years, but many sported similar names, with Pieter Bruegel the Elder's sons, Pieter the Younger and Jan the Elder adding an "H" to their last names in an attempt to differentiate themselves from their father, Maev Kennedy explains for The Guardian.
A confusing lineage and the popularity of their family's iconic style has made it difficult for some artworks from the time to be properly identified. Pieter Bruegel the Elder's work was so popular that his sons painted their own variations of his style, and many more unknown copyists produced their own versions of the famous family's art. But that can also make it hard to identify works that were actually made by the Bruegels themselves, Amah-Rose Abrams reports for artnet News.
For years, a 17th-century painting titled "Wedding Dance in the Open Air" sat in the archives of the Holburne Museum in the British city of Bath. With its subject and style appearing remarkably similar to a famous painting by Pieter Breugel the Elder, many curators thought that it had been painted by a copyist or a follower of the Flemish artist, the BBC reports. However, when the museum's newest director took a look at it, the painting struck her as something more.
"The more I looked at the panel, the better it seemed," Holburne Museum director Jennifer Scott tells Kennedy. "Even under the grime the detail and the color seemed fantastic, far too good for a mere copy."
Since spotting the painting, art experts have determined that "Wedding Dance in the Open Air" is in fact an original studio work by Pieter Brueghel the Younger. Now, it will join the canon of the family's work as a centerpiece of a new exhibition, titled "Breugel: Defining a Dynasty."
"He is a wonderful painter, whose reputation has steadily been on the rise—even a few years ago people would have said: 'Oh, bad luck, the Younger not the Elder,' but now everyone is genuinely excited to hear of a new discovery of his work," Scott tells Kennedy.
"Breugel: Defining a Dynasty" will be on display at the Holburne Museum in Bath from February 11 – June 4, 2017.