Brits Have Invaded Nine Out of Ten Countries
At various times, a new study found, the British have invaded almost 90 per cent of the countries around the globe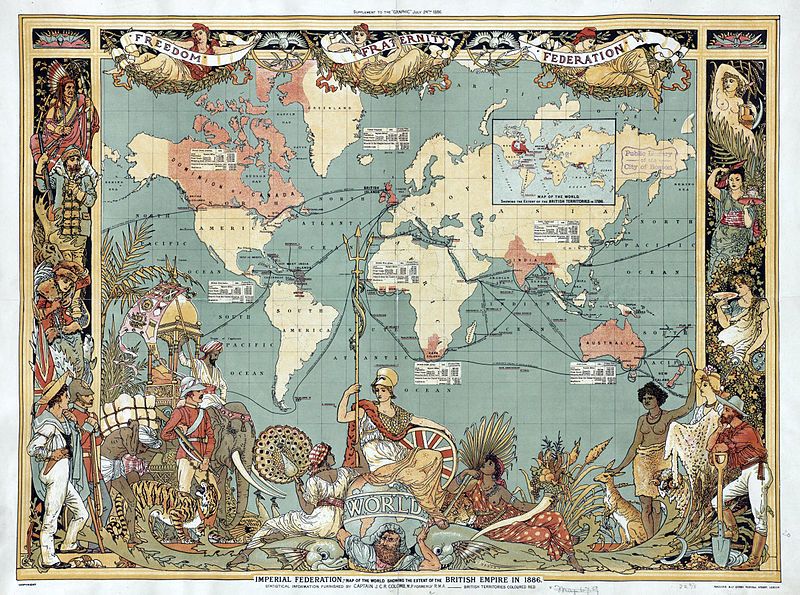 At the height of its empire, almost a quarter of the world succumbed to British rule. Yet this figure is dwarfed when time is disregarded and the British empire's incursion record is viewed as a whole. Over its history, a new study found, Britain has invaded almost 90 percent of the world's countries.
Only 22 countries escaped British invasion, according to The Telegraph. These findings are outlined in a new book, All the Countries We've Ever Invaded: And the Few We Never Got Round To.
Author Stuart Laycock worked his way through every country in the world alphabetically, searching for historical records of any incursion by the British. Though most countries on the list never became an official part of the empire, all of them suffered some sort of military presence in their territory either through force, threat of force, negotiation or payment. Laycock also includes incursions by British pirates, privateers or armed explorers in his analysis.
"The book is not intended as any kind of moral judgment on our history or our empire," Laycock told The Telegraph. "It is meant as a light-hearted bit of fun."
And what of those 22 countries that somehow escaped the empire's reach? Laycock believes that some of those countries, such as Mongolia, actually did host British invaders, but he could find no historical evidence to back up his hunch. In any event, here's a list of the eclectic bunch that, at least for now, history says escaped the British:
Andorra
Belarus
Bolivia
Burundi
Central African Republic
Chad
Congo, Republic of
Guatemala
Ivory Coast
Kyrgyzstan
Liechtenstein
Luxembourg
Mali
Marshall Islands
Monaco
Mongolia
Paraguay
Sao Tome and Principe
Sweden
Tajikistan
Uzbekistan
Vatican City
More from Smithsonian.com:
The Ambush That Changed History
Daughter of the Dessert