Big Data Traces the World's Most Distinctive Musical Traditions
An analysis of 8,200 recordings from 137 nations shows nations in sub-Saharan Africa have the most unique rhythms and melodies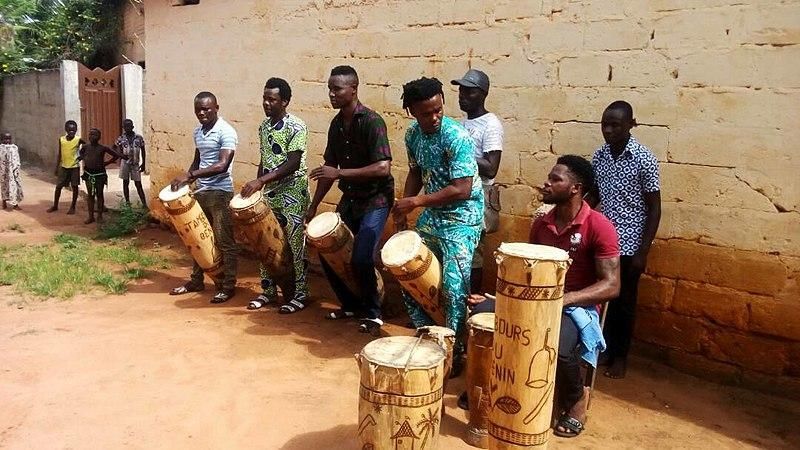 From Tuvan throat singing to Chinese Opera, there are a lot of different types of music in the world. While musicologists have spent the last century or so collecting and preserving folk music traditions from around the globe, comparing such a vast number of sounds has been no easy task. But thanks to the help of cutting-edge computational analysis, a team of researchers have now sorted through thousands of recordings in an attempt to reveal which world music traditions are the most unique.
As Greg Walters at Seeker reports, Maria Panteli of Queen Mary's School of Electronic Engineering and Computer Science in London and her colleagues used signal-processing tools to look at 8,200 musical field recordings from 137 countries made during the 20th century. Utilizing the archives at Smithsonian Folkways Recordings and the World & Traditional music collection from the British Library Sound Archive, they compared musical characteristics of a recording, such as rhythm, melody, timbre, and harmony against the global data set as well as music from nearby countries. They identified 1,706 of the recordings fit the criteria of being "outliers" or musical traditions that vary the most from global and regional norms. The research appears in the journal PLOS One.
According to a press release the African nation of Benin, home of Yoruba music, had the most outlier recordings when it comes to rhythm and harmony. French Guiana, in South America where Walters reports flute and vocal music is common, was tops when it comes to unusual timbre, or tone quality. Zimbabwe, where the mbira thumb piano is king, had the most unique set of melodies. Several sub-Saharan African nations topped the list of countries with the total number of musical outliers. Sixty-one percent of Botswana's recordings and 60 percent of Ivory Coast's samples were outliers. Chad's music was 55 percent outliers and Benin's was 54 percent.
When it came to regional differences, China had the most outlier recordings when compared to neighboring countries, followed closely by Brazil, Colombia and Mozambique.
So why try and pinpoint unusual or distinctive musical traditions? In the paper, the authors argue that this type of large-scale data analysis helps identify relationships and new areas to study. "In music, outlier detection can reveal recordings with outstanding musical characteristics," they write. "Tracing the geographic origin of these recordings could help identify areas of the world that have developed a unique musical character."
While Panteli tells Walters of Seeker that this is the first study of this scale to investigate outliers in world music, ethnomusicologists have long been listening to and categorizing musical styles to see if they could identify universal characteristics. But as Dani Cooper at the Australian Broadcasting Corporation reports, research published in Proceedings of the National Academy of Sciences of the United States of America in 2015, which also looked at a wide swath of global music, argued against that idea. Rather, study lead Patrick Savage came to the conclusion that nothing about music was "absolutely universal."
That being said, in an interview with Cooper of ABC, Savage observed that the meaning and purpose of music do have some common elements. "Music is extremely important in building communities and bringing people together and one of the reason why music evolved was to bring people together," he said.
In the press release, Panteli says her study was a test run to see how big data and computational analysis could be applied to traditional music. "The aim of the study wasn't to prove historical or cultural influence," she tells Walters "but we do believe these findings could form a good basis for further investigation." Now, she hopes to fine tune her analysis to help dig even deeper into the world's musical legacy.