The Best Restaurant in America Is in a Condominium Complex in Hawaii
The wildly popular restaurant review site, Yelp, has issued its first top 100 list of the best restaurants in the United States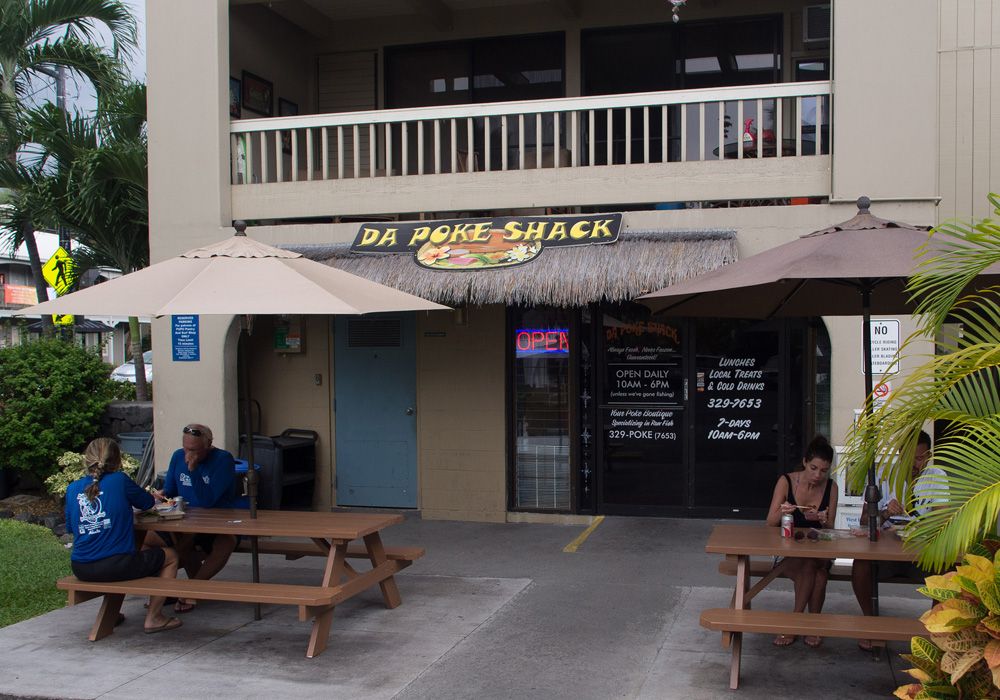 The wildly popular restaurant review site, Yelp, has issued its first top 100 list of the best restaurants in the United States, and the winner is a small restaurant in Kailua-Kona, Hawaii. Tucked away in a condominium complex, with only two tables, Da Poke Shack earned so many five star reviews that it's rating, after 614 reviews, is still five stars.
The Yelp rankings were compiled based on a rating system that took into account star ratings and reviews. The company also added a list of picks for the best places to eat in other countries—but those restaurants were chosen by Community Managers living in those countries, instead of the equations used to rate the restaurants in the United States.
It's safe to say that even Da Poke Shack is surprised to find itself atop a national best-restaurants list. When I called the restaurant to ask if they'd heard that they had garnered Yelp.com's top overall rating, the on-duty manager replied, "Oh, cool. You mean best on our island, right?" No, I said. Best in the country. The line went silent for a few moments. "Oh," he said again. "Wow."
If you're wondering what, exactly, poke is: think of it as sashimi salad. The blog Eat Your World explains:
The word itself means "to cut," and cut it has been: In all the multitude of poke variations, the components are chopped into bite-size pieces. Freshly caught local fish and seafood like tako (octopus) and ahi tuna are chopped up to serve as a base. The condiments and flavorings often indicate the strong Japanese and Korean influence on Hawaiian food, with wasabi and kimchi popping up on nearly every poke bar. Each poke brings together the same delicate synthesis of cultures and natural resources that compose Hawaii, Hawaiians, and Hawaiian cuisine.
Here's the full menu from Da Poke Shack, or, for those who aren't planning a Hawaii trip anytime soon, Hawai'i Magazine's recipe for "Hawaii-style ahi poke, wherever you are."